Zііp vs. NuFace: Doctor's Review + Customers' Feedback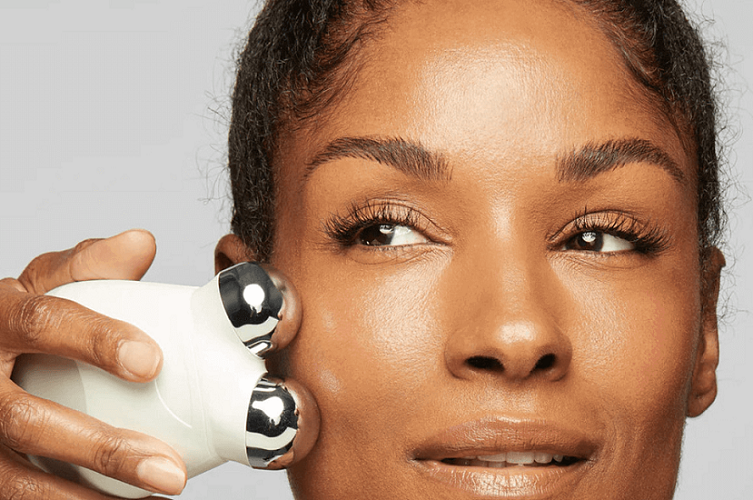 Are you tired of trying different skincare products with no visible results? If so, you might want to try a skincare wand to improve your skin texture and reduce fine lines. Two of the most popular wands on the market currently are the Ziip and NuFace. In this article, we will compare Ziip Beauty vs. NuFace and help you decide which one is better for you.
As we find out earlier in detailed NuFace research, this device is highly compared to the innovative Ziip Beauty, and many customers feel frustrated in buying decisions. Ziip offers a wide range of treatments, and users impressed our team with their before/after photos using Ziip Beauty, so how to make this decision about what to buy for yourself?
We'll look at factors like the use of microcurrent and nanocurrent, Ziip vs NuFace reviews, and a lot more. So, let's dive in and find out, is NuFace or Zііp better?
Comparison Table: NuFace Trinity vs. Ziip
In order to compare the two devices for laser treatment, we selected such criteria as the technology used, the speed of the treatment and charging, as it is important for convenient use at home, and the best characteristics that make the laser stand out.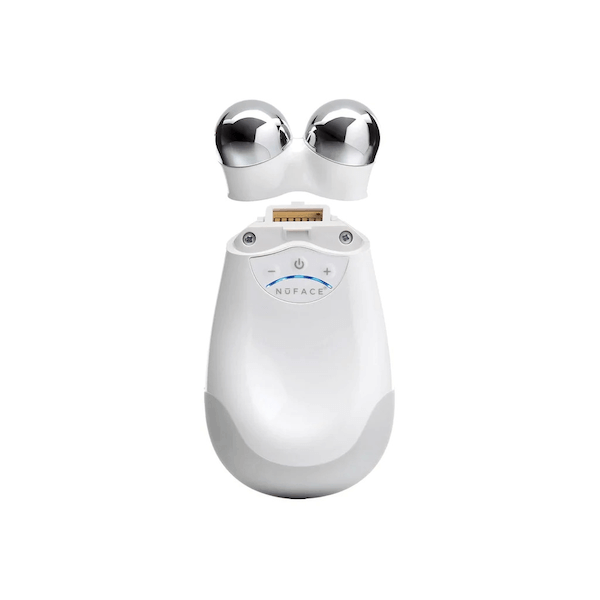 NuFace Trinity
Winner category
The most versatile lifting device
✅ The fastest results at removing creases on the face
✅ Has a quicker charger than Zііp
✅ Has a few additional attachments for difficult face areas
✅ Has an app with how-to-use guides and videos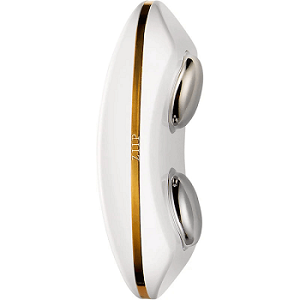 Ziip Halo
Winner category
The quickest toning solution
✅ The easiest to personalized setup with 9 different skin treatments in the app
✅ Used not only microcurrents, but nanocurrents
✅ Lighter in weight than NuFace
✅ Provides a two-year warranty
The Experience Of Using At-Home Microcurrent Facial Devices: Is It Worth The Money
Using at-home microcurrent facial devices can provide several benefits for your skin and overall appearance. These devices use low-level electrical currents to stimulate the muscles and tissues of the face, promoting collagen production, improving blood circulation, and toning the facial muscles. While the effectiveness of these devices may vary from person to person, many users have reported positive results.
Let's dive into the real-life experience of my clients and listen to their opinions after using the home microcurrent facial therapy device.
Usually, users decide to try a home microcurrent facial therapy device after hearing positive feedback from friends and reading about its benefits online. I also provide results of my team's research on whether the devices have been tested and are safe, and then can recommend trying the device.
For a better experience, most of my clients use the conductive gel that came with the device. The gel helps the current penetrate the skin effectively. When you start using the device, you may feel a slight tingling sensation at first. The device has different intensity settings, so you should start with the lowest level and gradually increase it as you become more comfortable.
At first, users don't notice any immediate changes, which is the main difference from professional salon devices, but continue to follow their usual lifestyle. After a few weeks of regular use, you will begin to notice subtle improvements. The skin becomes more radiant and a slight lifting of the facial muscles appears.
Users were delighted with these initial results and continued to use the device as part of their skincare routine. Over time, they found that the cumulative effect of the microcurrent sessions was quite noticeable.
One of the benefits of using a home microcurrent facial therapy device that my clients appreciated was its convenience. They could easily incorporate it into their daily skincare regimen without having to schedule appointments or visit a professional clinic. In the long run, this saved them time and money.
To summarize, it is important to note that individual results may vary and the effectiveness of home microcurrent facial devices may depend on various factors such as the quality of the device, skin type, and whether you are ready for regular use. The only thing left is to find the right one for your skin and wallet.
NuFace Trinity Complete — The Most Versatile Lifting Device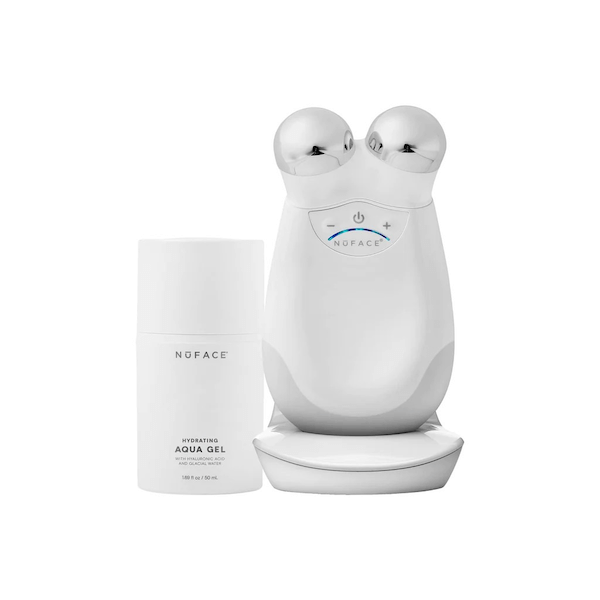 Winner category: The most versatile lifting device
Pros
The fastest results at removing lines
Provides additional attachments for the eye area & lips, LED-light for forehead
The device charges faster than Zііp
Has an app with comprehensive guides and videos for using all attachments 
Cons
 Should be used longer than 4 minutes per day
Feels 7% heavier in your hand than  Zііp Halo
The NuFace Trinity stands out for its ability to provide fast results in reducing face lines. Users have reported noticeable improvements in their skin's appearance in a relatively short period. Moreover, it offers additional attachments designed specifically for the eye area and lips, catering to the delicate skin in those regions.
Compared to Zііp Halo, the NuFace Trinity charges faster, ensuring minimal downtime between usage. This convenience allows for consistent and uninterrupted skincare routines. You also will get a comprehensive app that includes guides and instructional videos on how to use all of its attachments effectively.
However, the NuFace requires a longer daily usage time compared to some alternatives. Additionally, it has a slightly heavier weight than Zііp, which may affect your comfort during extended periods of use.
Effective Lip & Eye Attachment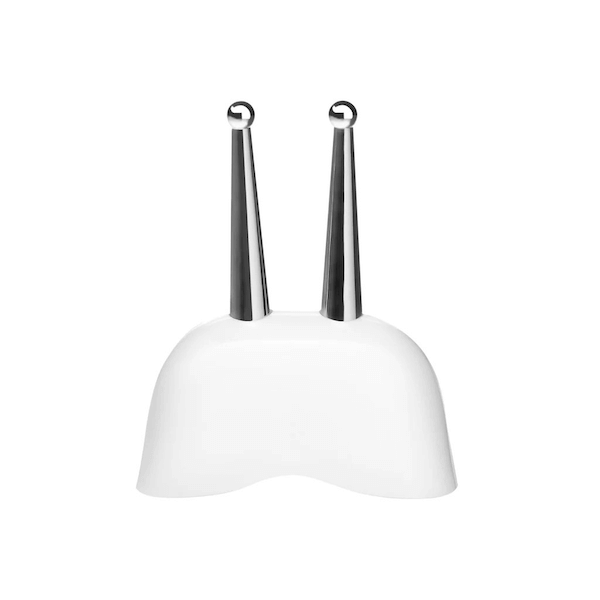 Best for: renovation of the delicate and tender area around the lip and eyes
The NuFace Trinity Effective Lip and Eye Attachment is an additional tool that can be used with the main device to enhance the effectiveness of the microcurrent treatments in those important areas, which are most often subject to age-related changes because of your mimics.
This attachment features two small, rounded spheres that deliver gentle microcurrents to help improve the appearance of fine lines, wrinkles, and sagging skin around the lips and eyes.
To use the NuFACE Trinity Effective Lip and Eye Attachment, you need to glide the attachment over the targeted areas, following the recommended techniques provided in the user manual.

The attachment is designed to fit comfortably and provide precise application around the lips and eyes. We also collect real customer experience using this attachment:
"I've been a dedicated user of the NuFace Trinity device and recently added the EYE attachment to my skincare routine. As someone with hooded eyes, I've noticed a visible improvement in their appearance within the first month of use. Being in my mid-40s, it feels like I've managed to slow down the aging process and perhaps even turn back the clock a few years."
— Becka, NY
Wrinkle Reducer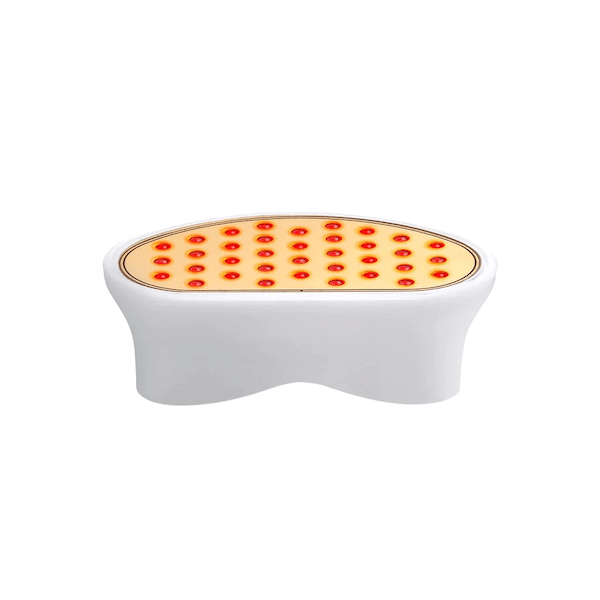 Best for: fighting wrinkles on the forehead with red light
The Wrinkle Reducer attachment is specifically designed to target areas of concern where wrinkles and fine lines are most prominent, such as the forehead and crow's feet. It utilizes LED light therapy, combining red and infrared lights, to stimulate collagen production and promote skin rejuvenation.
It is recommended to use the wrinkle reducer attachment 3 to 5 times per week, for 5 to 20 minutes per treatment area.
📍
Consistency is important for optimal results. While individual outcomes may vary, regular use over time can potentially lead to a reduction in the appearance of fine lines and wrinkles, resulting in smoother and more youthful-looking skin.
Here's what a customer review says about the visibility of the results:
"Having used the reducer and the toning device for more than four weeks, I've noticed subtle yet noticeable changes in my skin. My overall skin tone has become more even and balanced. However, the most exciting transformation for me has been the lift in my left brow, which now appears more symmetrical than my right brow. I highly recommend capturing before pictures to truly enjoy the progress."
— Martin, FL
Zііp Halo — The Quickest Toning Solution
Winner category: The quickest toning solution
I usually recommend Zііp to those who prioritize advanced skincare technology, and value user-friendly features, as Zііp has a 4-minutes treatment mode and it is more than enough for your skincare routine.
Firstly, it boasts a user-friendly interface with a synchronized smartphone app, providing nine different skin treatments that can be easily customized to suit your specific needs.
The device stands out by utilizing both micro and nanocurrent technology. These gentle electrical currents work together to stimulate the skin at a cellular level, resulting in increased collagen production, improved blood circulation, and enhanced skin elasticity. Compared to other similar devices, the Zііp is notably lightweight. This design feature not only makes it comfortable to hold but also ensures ease of use during your skincare routine.
However, it's important to note a few disadvantages. The Zііp facial device does come with a higher price tag compared to NuFace Starter Kit. While it offers numerous benefits, the premium pricing may be a deterrent for those on a tight budget. Additionally, the device charges more slowly, which can be slightly inconvenient if you require quick turnaround times between charging sessions.
Zііp Gels
My clients often ask me how to make my beauty device more effective and see results within a week. That's why manufacturers fill their product lines with appropriate gels.
Zііp gels come in different types and were formulated to stay pliable for hours and are recommended to be used with the Zііp Beauty device, which sends electrical currents to stimulate collagen production and lift facial muscles.
The gels enhance the conductivity of the device and are a crucial part of the skincare routine that can help smooth wrinkles and plump skin. Let's take a closer look at what we can choose.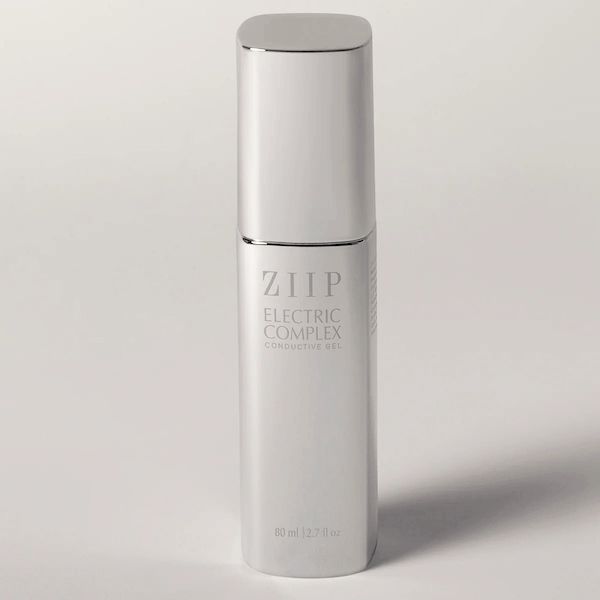 Electric Complex Gel
✔️ The best for daily use
✔️ Lightweight formula
✔️ Highly conductive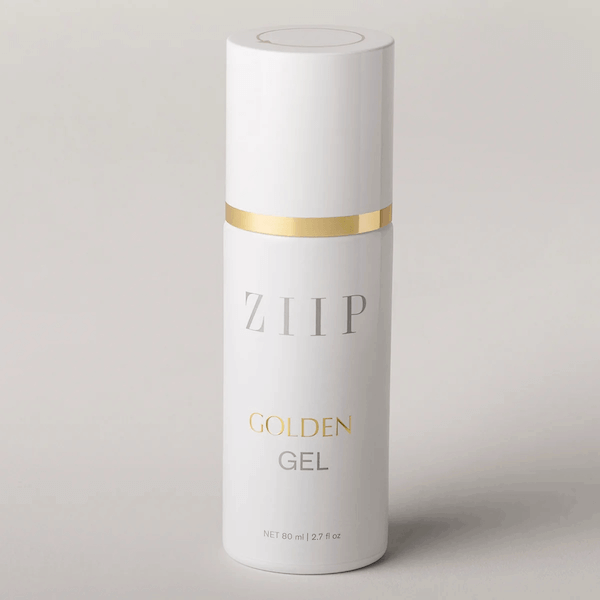 Golden Gel
✔️ The best for relaxing the skin
✔️ Contains 24-carat gold
✔️ Fill with hematite to strengthen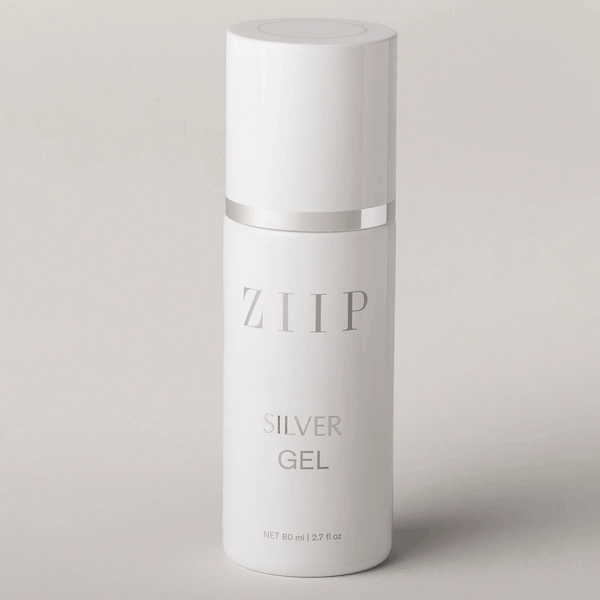 Silver Gel
✔️ The best in making your skin glow
✔️ Contains low molecular weight hyaluronic acid
✔️ Suitable for very dry skin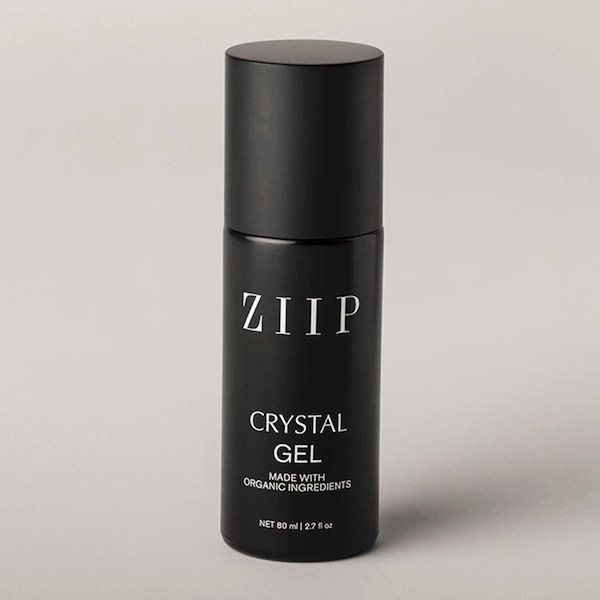 Crystal Gel
✔️ The best for strong skin repair
✔️ Made with an organic ingredient such as veronica flowerSuch skin product is non-toxic, gentle, and more environmentally friendly to use with nutrient-rich, hydrating effects.
✔️ Suitable for application before makeup
Before And After Results Of Using
Before and after results from customers who have already used these beauty devices are important to consider for providing a realistic portrayal of what can be achieved with the devices, helping potential users set realistic expectations and goals for their skincare journey.
By examining before and after photos or testimonials, we can see personalized assessments of the device's effectiveness, considering factors such as skin type, age, lifestyle, and overall skincare routine. We will check the best cases in customers' experience of using to help you in making informed decisions and enhance your skincare routine effectively.
Ziip Beauty Customer Reviews
Based on the customer reviews that we checked, Zііp Beauty is a highly popular and effective at-home facelift device. Customers have reported visible improvements in their skin, including reduced fine lines, lifted facial muscles, and improved overall complexion.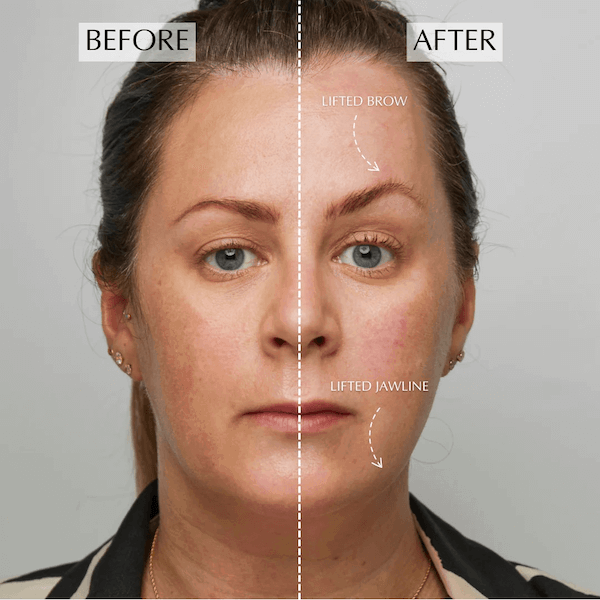 The results of using Ziip Halo to tighten eyebrows, cheeks and jawlines
Some customers have also noted that the accompanying app is easy to use and offers a range of customizable treatments. The device is said to be easy to use, and the results (according to the reviews from official Ziip's website) are gradual but long-lasting:
"I found the Ziip tutorials to be highly accessible, and the device itself proved user-friendly. Its design flawlessly conformed to the contours of my face, resulting in a noticeable lift after just one session. "
— Helen, CA
"I have to express my delight as this is my first time using such a wonderful device! The routines in the app were incredibly easy to follow, and I was able to notice an immediate transformation in my skin. I look forward to continuing to use it and seeing the long-term results it will bring!"
— Sarah, MI
NuFace Users Experience
Users of the NuFace Trinity on the company's official website often share positive impressions of its use. They note that the device helps to improve the appearance of the skin. Many people notice a tightening effect and improved facial contour after using the device. Some also note that their skin appears healthier, fresher, and more radiant.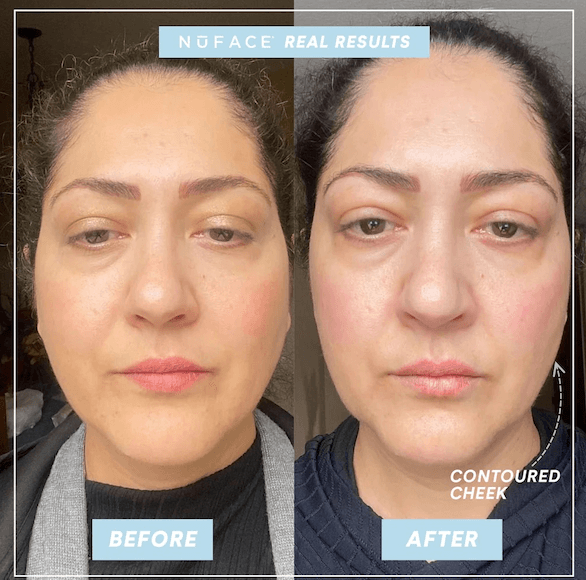 The significant results of using NuFace Trinity to improve face lines
Let's not be wordless and see what users have to say about NuFace:
"I bought the NuFace as a personal Christmas gift, and now I recommend it to all my friends. At 46 years old, I prioritize skincare, and this device has taken it to the next level. It has effectively tightened and enhanced my facial contours. I've found it to be a great alternative to fillers. The most significant improvement I've seen is in skin tightening and texture."
— Amie, OR
"I've been using this product for a couple of years, and I adore it. I've invested in all the attachments and can use it while watching my favorite shows. Thanks to this device, I no longer rely on Botox treatments. Even at 56 years old, I plan to continue using this product with great enthusiasm."
— Denise, FL
Key Differences Between NuFace Trinity vs. Ziip
It may seem that all beauty devices on the microcurrent and LED lights are identical and differ only in the stars that advertise them. But a closer look reveals many differences between Zііp and NuFace, which we will now focus on.
| | | |
| --- | --- | --- |
| Criteria | Zііp Halo | NuFace Trinity |
| Technology uses | Uses mіcrocurrent and nanocurrent technology, which delivers even smaller electrical currents to the skin to address specific skin concerns. | Utilizes only microcurrent technology, which sends low-level electrical currents through the skin to stimulate the facial muscles and promote collagen production |
| Range of treatments | Offers a wider range of treatments, including firming, brightening, acne control, and hydration. | Primarily focused on lifting and toning the skin, improving facial contour, and reducing the appearance of fine lines and wrinkles |
| Comes with | Different skincare programs in the app that can be customized based on individual needs. | With various attachment heads that target different areas of the face. |
| Ease of use | Known for its simplicity, with a straightforward interface and easy-to-follow instructions. | May require a bit more learning curve due to its advanced technology and various treatment options. |
| User experience | Requires a conductive gel to ensure proper conduction of the microcurrents. It is operated through a mobile app, allowing users to follow guided tutorials and customize their treatments | Offers the option to use it with any skincare product. The device needs to be glided across the skin in specific directions as directed by the user manual. |
| ​​Pricing | The price may be higher, attributed to the advanced technology with micro and nanocurrent and wider treatment effects. | Generally more affordable compared to Ziip, making it a popular choice for those on a budget. |
Lastly, customer reviews and feedback can provide insights into the effectiveness, and user satisfaction of the devices and can help in making an informed decision based on the experiences of others.
Final Thoughts: What Is Better — The Ziip vs. NuFace?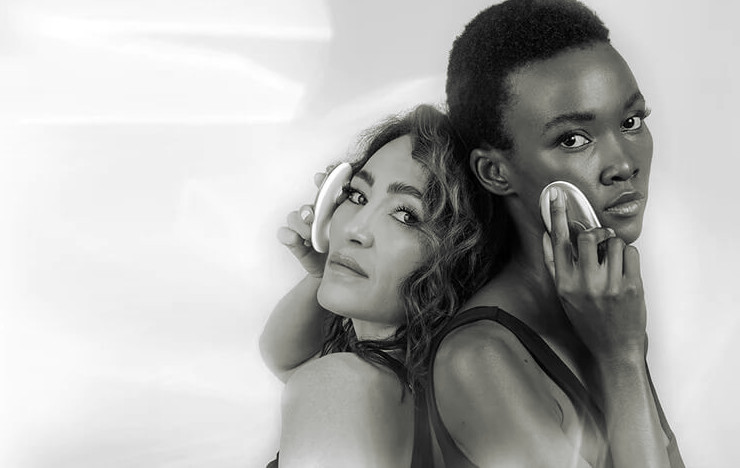 What we can say in conclusion, is that both the Ziip and NuFace devices offer unique benefits for those seeking to improve their skin's appearance and health. While the NuFace Trinity is a reliable microcurrent device that can improve facial contouring and reduce fine lines, the Zііp Beauty device takes things a step further with its advanced nanocurrent technology and customizable app.
Ultimately, the decision of whether the Ziip is better than the NuFace depends on your individual needs and preferences. Reading Zііp vs. NuFace reviews can help you make an informed decision about which device is right for you.
FAQ
✍️ How does Ziip compare to NuFace?
📊 What is the difference between Ziip and NuFace devices?
Ziip uses nanocurrents in addition to microcurrents, allowing to penetrate deeper into the skin and address other issues like hyperpigmentation and lymphatic drainage. On the other hand, NuFace includes attachments for specific areas like eyes and lips.
🙋‍♀️ Is it easier to use Ziip or NuFace?
Both Zііp and NuFace are relatively easy to use, with app-controlled treatments and simple instructions. However, some users may find Zііp's four-minute "LIFT" routine easier to fit into their daily routine, while others may prefer NuFace's one-minute treatments.
🎯 What is the alternative to Ziip and NuFace devices?
Despite the excellent features of Ziip and NuFace beauty devices, their price may not meet your requirements, so there is a 4-in-1 Radiant Renewal skincare Wand on the market. It is a portable beauty device that uses high-frequency vibration, red and blue LED light, and heat therapy to improve skin texture, reduce fine lines and wrinkles, and promote collagen production. It also comes with four interchangeable attachments for different skincare needs, which is also similar to the NuFace Trinity.
🥇 Is Zііp better than NuFace?
As per the comparison between Zііp and NuFace Trinity, both devices have their unique features. However, Zііp Halo has some benefits over NuFace, including skin tightening, a non-invasive alternative to Botox, app-controlled treatments, and a four-minute "LIFT" routine, which may make it a better choice for some busy users as a more quick solution.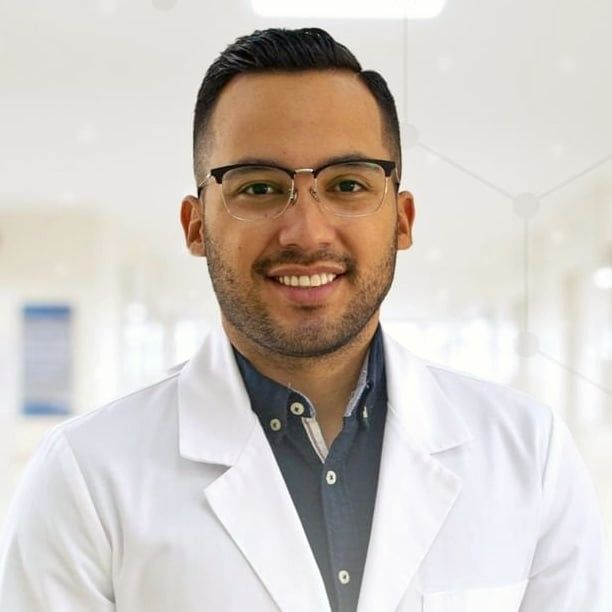 Dr. Jose Diego Mier is a board-certified dermatologist with over a decade of experience in light therapy, dermatology, and skin care. As the founder of the Heliotherapy Research Institute, Dr. Mier has dedicated his career to the study and application of light-based therapies for various skin conditions, including acne, psoriasis, eczema, and skin aging. He is renowned for his extensive research contributions, numerous publications in leading dermatology journals, and his work has been recognized with awards for excellence in research and innovation. He has been invited to speak at national and international conferences, sharing his expertise and insights on light therapy and skin care.