Why Ziip Beauty Won Hearts Worldwide? (+ Usage Guide)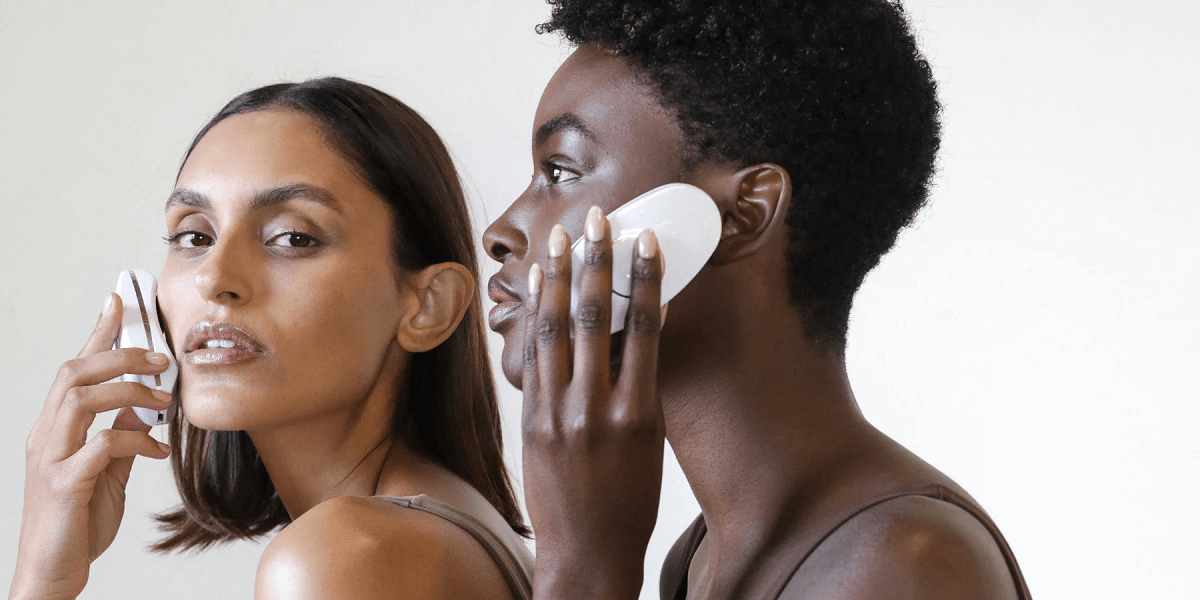 Are you tired of trying countless skincare products that promise the world but fail to deliver? Have you been yearning for a solution that goes beyond surface-level treatments and truly rejuvenates your skin? If so, prepare for the Ziip device. With its technology, it holds the potential to address your concerns and transform your skincare routine like never before.
So, how does Zip Beauty stand out from the crowded skincare market? What exactly is the technology that powers this device? And, most importantly, does it deliver the promised results? Skincare enthusiasts worldwide have been captivated by Ziip Beauty, and it's time to discover why.
Ziip Beauty Review
Ziip is a skincare brand that has gained popularity for its innovative and high-tech approach to at-home skincare.
David Mason, a technologist and entrepreneur, teamed up with Melanie Simon, an esthetician with over 20 years of experience, to develop a device that could replicate the results of professional facials at home.
"Our mission is to strike beyond the boundaries of skincare."
Together, they created the Ziip device, a handheld electrical skincare tool that utilizes micro- and later nanocurrent technology.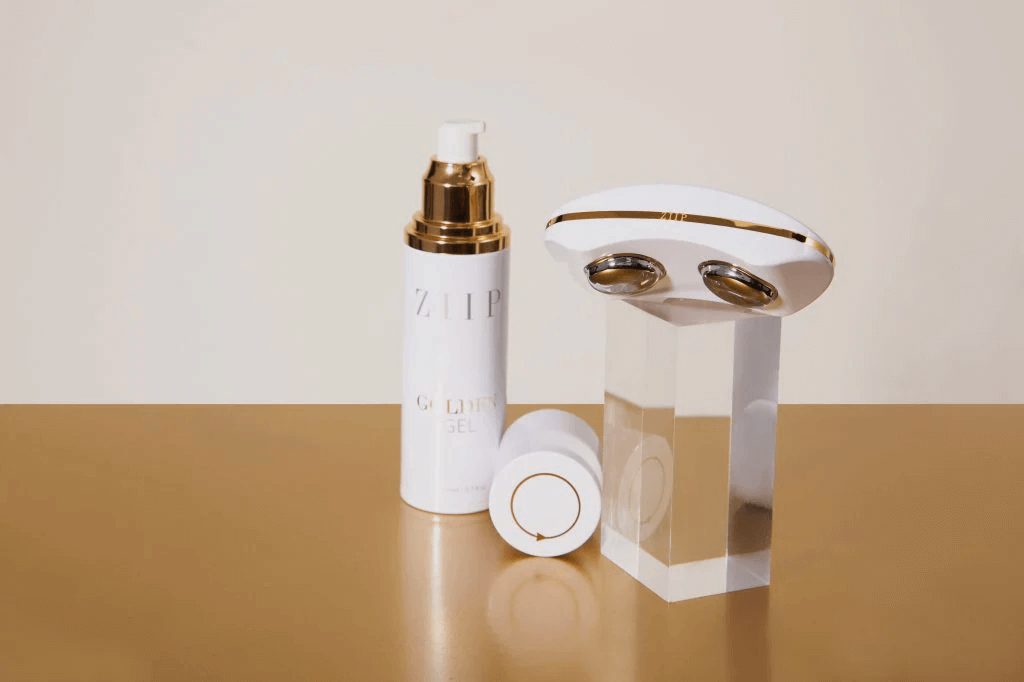 What Is A Ziip Nano Current Device?
Ziip facial device is an innovative beauty tool that utilizes micro- and nanocurrent technology to provide various benefits:
Improved skin tone and texture
Reduced appearance of fine lines and wrinkles
Lifting and contouring effects
Improved facial muscle tone
Reduced appearance of pore size
Calming and soothing effect
Enhanced absorption of skincare products
The device offers a range of treatments that can be customized based on individual needs and skincare goals. By connecting the device to the Ziip Beauty app, users can access a variety of programs designed to address specific concerns such as reducing the appearance of fine lines and wrinkles, improving skin tone and texture, and promoting a more lifted and contoured facial appearance.
It's worth noting that microcurrent technology has been widely used in professional aesthetic treatments for years. The Ziip device brings the benefits of such a method to the convenience of an at-home device, allowing users to enjoy the benefits of professional-grade treatments in the comfort of their own homes.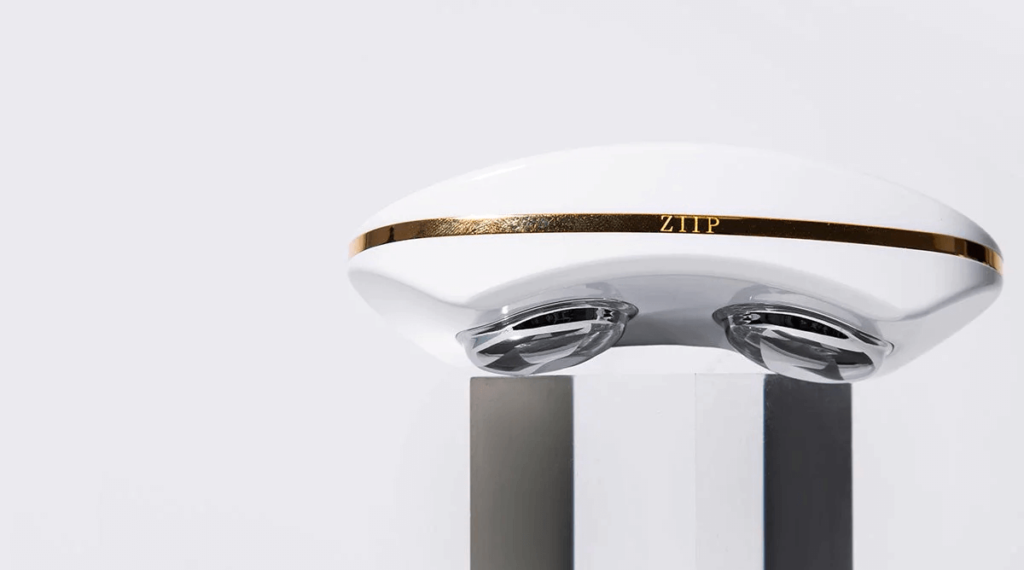 How Does It Work?
As we already know, the Ziip device works by utilizing two technology to provide different benefits for our skin. To understand how it works, let's delve into the details.
〰️ Microcurrent, the first component of this technology, offers instant lift and visible results. By targeting your facial muscles, it stimulates them to contract and relax, similar to a workout for your face. This process, known as "facial toning," instantly enhances your features, resulting in a more defined appearance and reduced fine lines.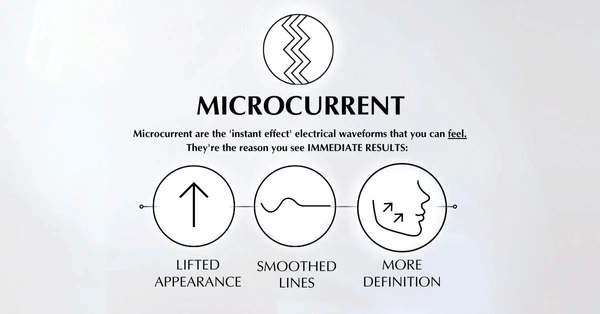 〰️ On the other hand, nanocurrent operates at a cellular level, rejuvenating and repairing your skin from within. Although this component used in the treatment is not perceptible to the human senses, its profound effects on the skin are unquestionable.
By harnessing the power of nanocurrent, the Ziip device stimulates rejuvenation and facilitates the repair processes deep within the skin, leading to noticeable improvements in its overall appearance and vitality.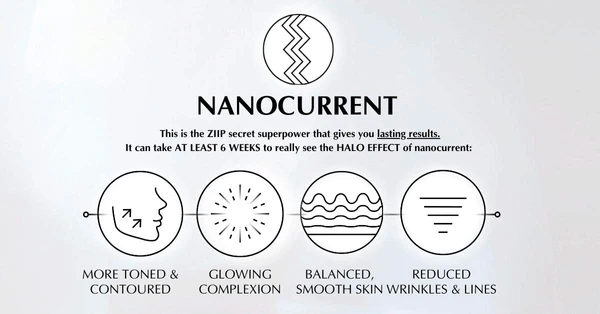 Another widely recognized device that uses microcurrents is NuFace. In our article, we reviewed
Ziip vs. NuFace
and shared which model is suitable for what purposes.
Before And After Results
We understand that when considering a skincare device, seeing visual evidence of its effectiveness is incredibly valuable.
Below we'll show before and after photos showcasing the effects of the Ziip devices.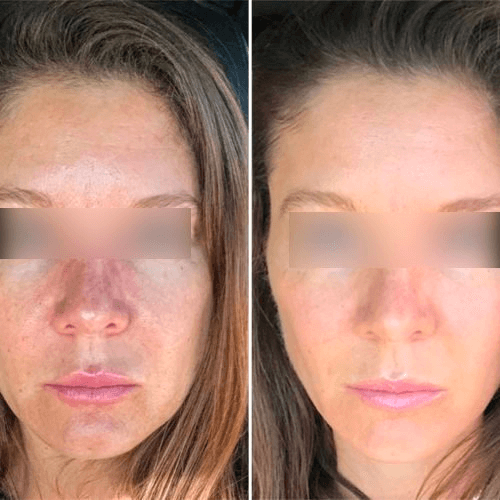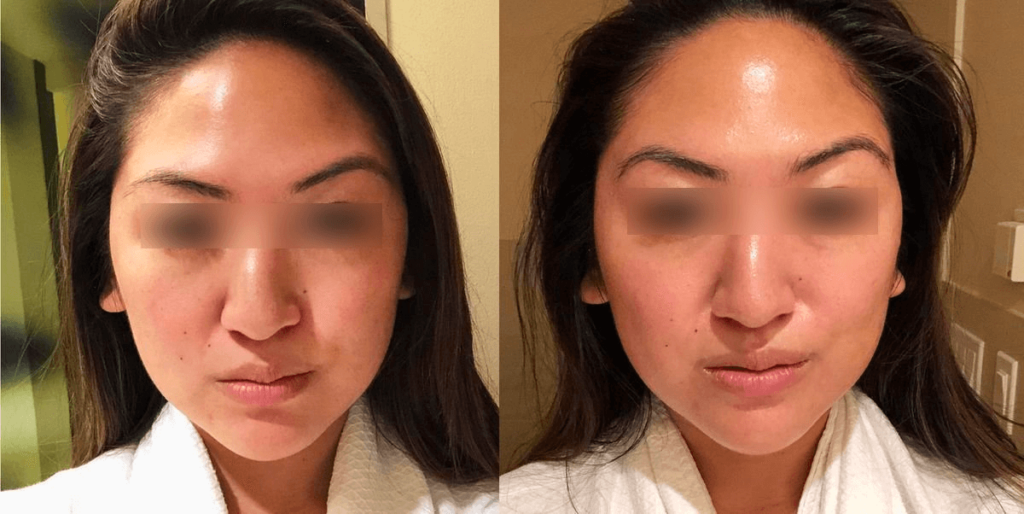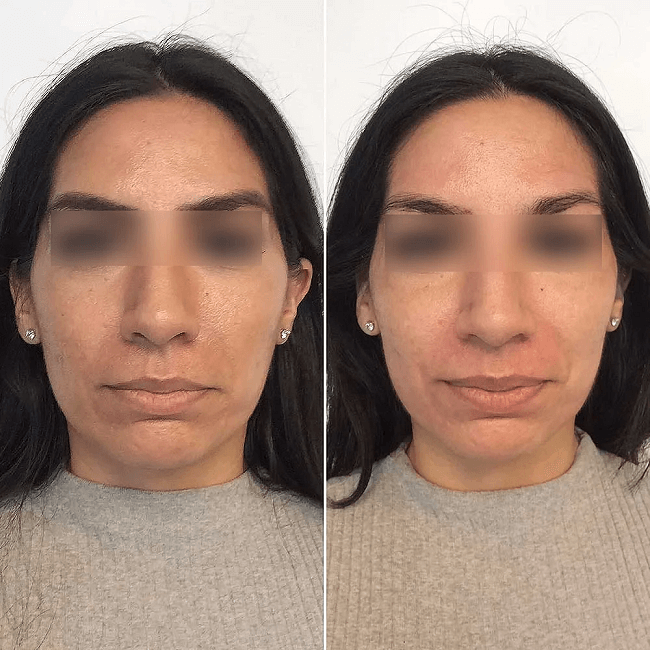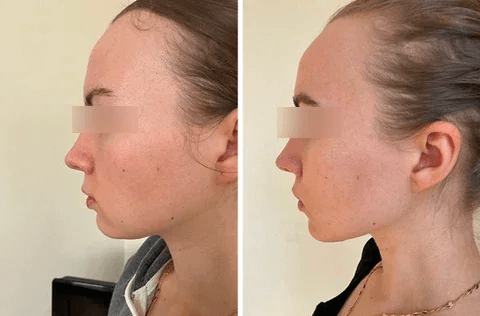 Customer Reviews
Are you still fencing whether the Ziip devices are truly effective? We understand that when considering a new skincare device, doubts can creep in, questioning its results and whether it's worth the investment.
That's why we've gathered Ziip reviews straight from the official website to help dispel any lingering uncertainties.
"I can't believe the results I've achieved with my Ziip device! My skin feels incredibly rejuvenated and firmer after just a few weeks of use. The device is easy to handle, and the different programs cater to my specific skin concerns. The only downside is that the charging time could be a bit shorter, but it's definitely worth the wait for such results!"
— Maya, TX
"The Ziip device has become an essential part of my skincare routine. It's incredibly effective in combating puffiness and under-eye bags. I love how portable it is, allowing me to use it anytime, anywhere. The treatments are quick and painless, leaving my skin feeling refreshed and tightened. Recommend!"
— Eliana, WI
"Wow, just wow! The Ziip has completely exceeded my expectations. As someone who struggles with sagging skin, I was desperate for a solution. This device has become my holy grail. It's like a mini facelift at home! The treatments are comfortable, and I can feel my muscles being toned and lifted. My skin looks tighter and more rejuvenated than ever. My only small complaint would be that the instructions could be a bit clearer, but once you get the hang of it, it's smooth sailing."
— Paisley, CA
"I can't stop raving about my Ziip routine! This little device packs a powerful punch. Not only does it give my skin an instant lift, but it also helps reduce the appearance of fine lines and wrinkles. The device is compact, making it travel-friendly, and the treatments are quick and hassle-free."
— Pinar, LA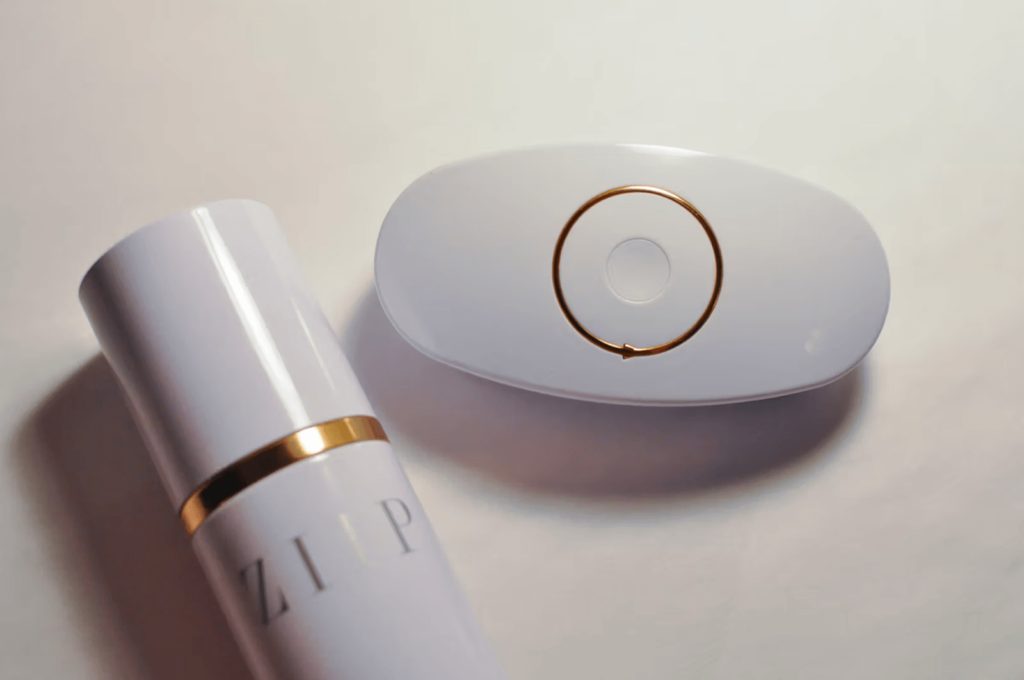 The Science Behind Ziip Beauty Device
In the ever-evolving world of beauty technology, it can be challenging to separate scientific facts from marketing hype. With countless devices claiming transformative results, it's natural to approach each innovation with a healthy dose of skepticism. What about Ziip beauty? Let's study the evidence and illuminate the science behind this method.
The study [1] aimed to assess the effectiveness of microcurrent treatment in reducing facial wrinkles.
Thirty women with wrinkles participated in a 30-session treatment. The results showed the most significant improvement in the forehead, reducing wrinkles by 18.37% after the last session and 21.18% after one month when stopping using the device at all. The study found that this method had sustainable effects, and the recovery process continued even after the treatment sessions. Furthermore, more than 70% of the patients reported satisfaction with the results.
The next study [2] involving 108 women (aged 32 to 58) was conducted to assess the effects of an electrical stimulation device on facial muscle tone and signs of aging. The participants were divided into two groups: one received electrical stimulation treatment for 12 weeks, while the other served as a control groupA control group is a group of participants that serves as a basis for comparison. In this case, the control group did not receive the electrical stimulation treatment..
In the result, the first group showed a significant increase in muscle thickness (18.6%) compared to the control group. Additionally, users reported subjective improvements in facial attributes such as firmness, tone, and lift.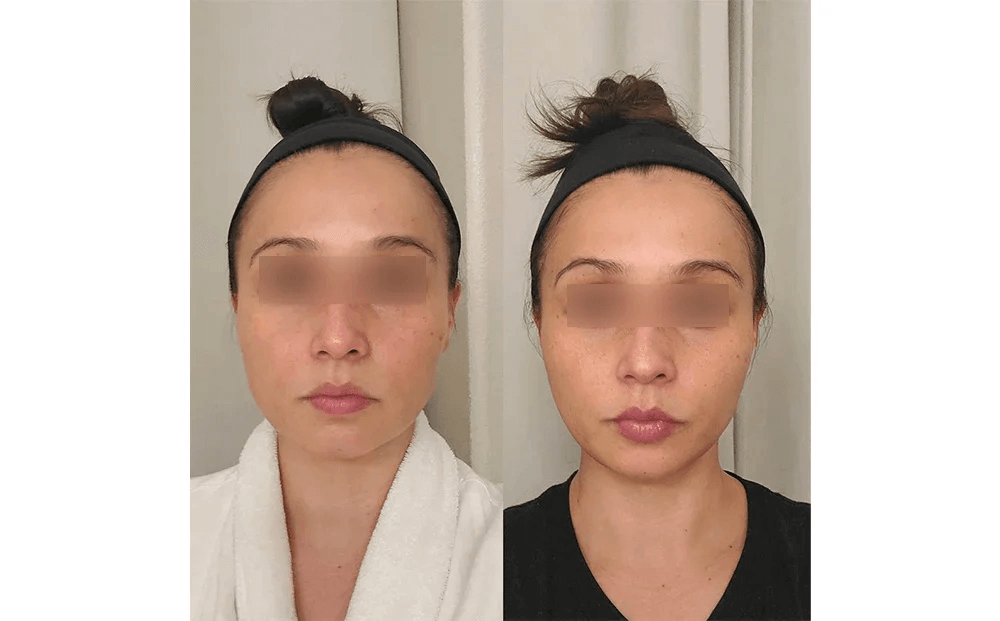 In addition to their collagen-boosting properties, microcurrent facials actively combat facial puffiness, leading to more defined facial contours. The improved blood circulation helps to reduce swelling and fluid retention, resulting in a smoother and more sculpted appearance [3].
📌 The verdict:
Microcurrent has shown proven evidence in reducing wrinkles, fine lines and improving facial tone. Additionally, this method can help combat facial puffiness and improve blood circulation, leading to more defined facial contours and a smoother appearance.
How To Use Ziip Nano Current Device
Whether you are new to the device or seeking a refresher on its usage — we have you covered. Below we will walk you through every step of the process, from preparing your skin for treatment to the essential aftercare steps.
Preparation
Before you start your session, you need to prepare your skin. Below, we have shared some steps that you should take for effective results in the future.
✔️ Cleansing
Start by washing your face using a non-oil-based cleanser. Oil can create a barrier that hinders the effectiveness of electrical treatments.
✔️ Toning
Apply a suitable toner after cleansing. A good product not only helps to balance the skin's pH but also provides gentle exfoliation and moisturization. For enhanced absorption of micro and nano currents during treatments, press the toner into areas with wrinkles and fine lines.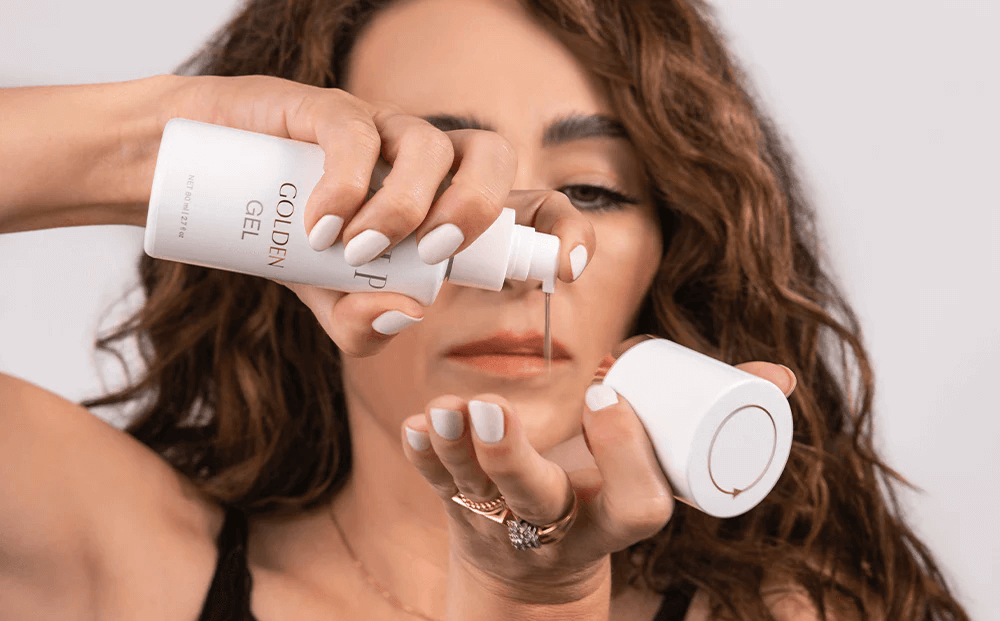 ✔️ Applying serum or conductor gel
For any microcurrent device like ZIIP to work effectively, a conductive medium is necessary.
You can either use the conductor gel provided with the device or choose an alternative that suits your skin type. A popular option is hyaluronic acid, known for its hydrating and plumping effects.
Applying a thin layer of serum or conductor gel ensures a smooth glide of the device and facilitates the transmission of electrical currents into the skin.
What To Expect While Using
After diligently preparing your skin, it's time to explore the treatment process. Knowing how to use this device can be a bit overwhelming at first, but don't worry — we're guiding you through the process step by step.
Once your skin is prepared, turn on the Ziip device
Select the desired treatment program
The Ziip device usually offers a range of options targeting specific skin concerns such as lifting, brightening, or wrinkles treatment. Choose the program that best suits your needs.
📌
If you have older models such as Ziip GX or Ziip OX, you need to use their brand app for the first session, while with Ziip HALO this is not necessary.
Gently glide the device over the treatment area in slow, upward motions
You may feel a mild tingling sensation or a slight buzzing from the electrical currents, but it should not be uncomfortable or painful. If you experience any discomfort, reduce the intensity level or discontinue use.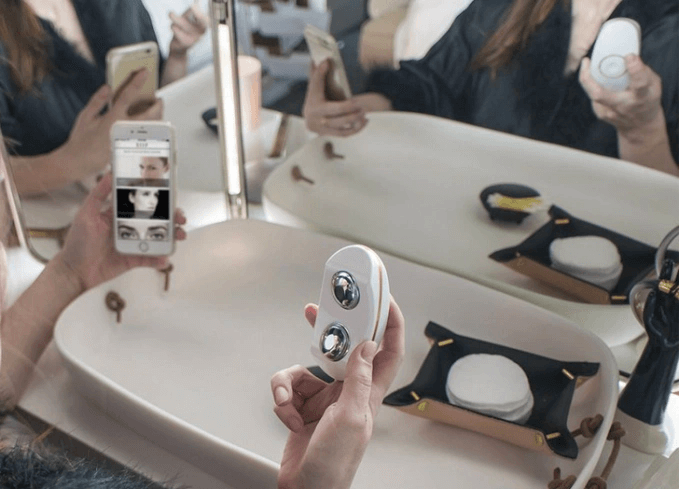 Follow the recommended treatment time for the selected program
The device has a built-in timer to guide you through the session.
After completing the treatment, turn off the device and wipe off the gel
Use a cleanser to remove any remaining gel or serum from your skin. Gently massage it onto your face using circular motions, then rinse it off with lukewarm water. Pat your skin dry with a clean towel.
Aftercare
To maximize the effectiveness of your facial treatment, it is crucial to prioritize the protection of your skin from harmful UV rays by wearing sunscreen.
📌
Incorporating into your daily skincare routine is highly recommended, especially after undergoing a microcurrent facial. 30 or higher
In addition to wearing sunscreen, avoiding engaging in activities that can lead to collagen breakdown is equally important, ultimately counteracting the positive effects of your microcurrent facial. For instance, smoking and excessive sun exposure can significantly diminish collagen levels in your skin and accelerate premature aging.
Furthermore, it is worth noting that proper hydration also contributes to your skin's overall health and appearance.
By adopting a comprehensive approach to skincare, which includes sun protection, collagen preservation, and a healthy lifestyle, you can enhance and prolong the benefits of your microcurrent facial, leading to radiant and youthful-looking skin.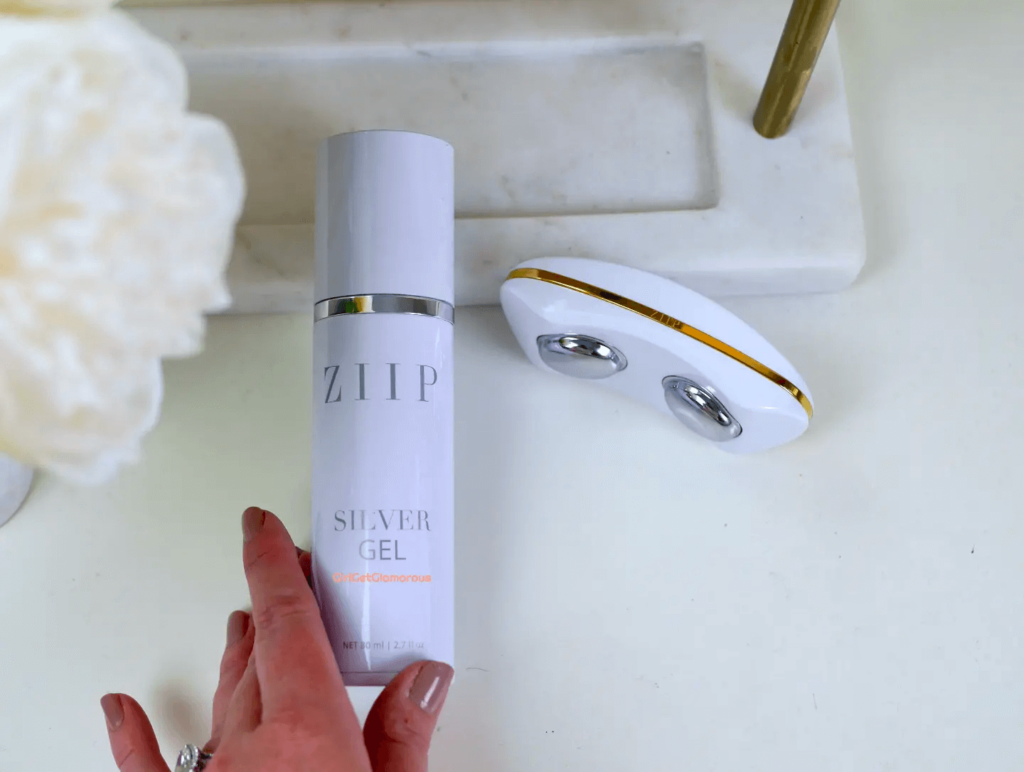 Ziip Side Effects
What kind of sensations might you experience while using the Ziip device? Are there any precautions you should take to ensure the best outcome?
Let's discover the potential side effects of such a method, that will empower you to make informed decisions about your skincare routine.
Some people may experience mild skin irritation or redness after using the Ziip devices. This could be due to the stimulation of the skin or a reaction to the conductive gel.
🪄 Tip:
If you have sensitive skin, it is recommended to do a before using the device on the face.
The microcurrent stimulation may cause a tingling sensation or mild discomfort, especially if the intensity level is set too high.
🪄 Tip:
It's important to start with the lowest intensity setting, gradually increasing it as tolerated.
In some cases, the electrical stimulation may cause minor muscle twitching, particularly around the areas where the device is applied. This is generally temporary and should subside shortly after the treatment.
The Verdict
Ziip has firmly established itself as a leading brand in the realm of at-home skincare devices.
At the core of Ziip's success lies its state-of-the-art technology. By combining micro and nano currents, the device effectively targets a wide array of skin concerns, ranging from aging signs to reducing puffiness and inflammation. Its versatility and customizable programs cater to diverse skin types and concerns, ensuring that each user experiences tailored treatments and optimal outcomes.
To ensure derive the utmost benefit from the Ziip, we've provided a comprehensive guide on its correct usage. By following these tips, you can unlock the full potential of the device, embracing its long-lasting benefits.
FAQ
🔍 Should I feel the electrical wavelengths while using Ziip?
Feeling the electrical wavelengths or a slight buzzing sensation is completely normal when using the Ziip. In some cases, you may also experience mild muscle reflexes when the device's globes come in contact with your muscles.
📝 Is Ziip Beauty FDA-cleared?
The Ziip device is FDA-cleared for facial stimulation and is specifically indicated for over-the-counter cosmetic use.
📱 Does the Ziip device offer customizable treatment programs?
Yes, you can find customizable treatment programs that cater to different skincare needs in the Ziip app. They may target specific concerns like anti-aging, contouring, plumping, and so on.
👩🏻‍🦱 Is the Ziip device suitable for all ages?
The device can be used by individuals of various ages, starting from young adulthood to mature skin. It is a versatile device that can benefit anyone looking to improve their skin's appearance.
References
Saniee F. Ghafarian Shirazi H.R. Khademi Kalantari K. Yazdanpanah P. Soltani A.R. Dabiri N. Ghafarian Shirazi N, Karinpour F. Consider of Micro-Current's effect to variation of Facial Wrinkle trend. Life Sci J 2012;9(3):1184-1189.
Kavanagh, Suzane; Newell, John; Hennessy, Michael; Sadick, Neil (2012). Use of a neuromuscular electrical stimulation device for facial muscle toning: a randomized, controlled trial. Journal of Cosmetic Dermatology, 11(4), 261–266. doi:10.1111/jocd.12007.
Aleksanyan TA, Kazantsev EV. Mikrotokovaya limfodrenazhnaya fizioterapiya v posleoperatsionnom periode pri rinoplastike [Treatment with the use of microcurrent lymphatic drainage physiotherapy during the postoperative period following rhinoplastic surgery]. Vestn Otorinolaringol. 2016;81(5):50-53. Russian. doi: 10.17116/otorino201681550-53. PMID: 27876738.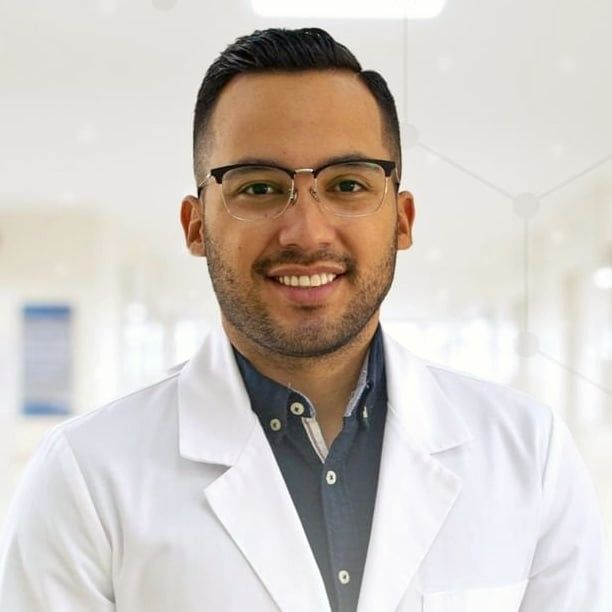 Dr. Jose Diego Mier is a board-certified dermatologist with over a decade of experience in light therapy, dermatology, and skin care. As the founder of the Heliotherapy Research Institute, Dr. Mier has dedicated his career to the study and application of light-based therapies for various skin conditions, including acne, psoriasis, eczema, and skin aging. He is renowned for his extensive research contributions, numerous publications in leading dermatology journals, and his work has been recognized with awards for excellence in research and innovation. He has been invited to speak at national and international conferences, sharing his expertise and insights on light therapy and skin care.