Discover the Power of reVive Light Therapy: Top 3 Devices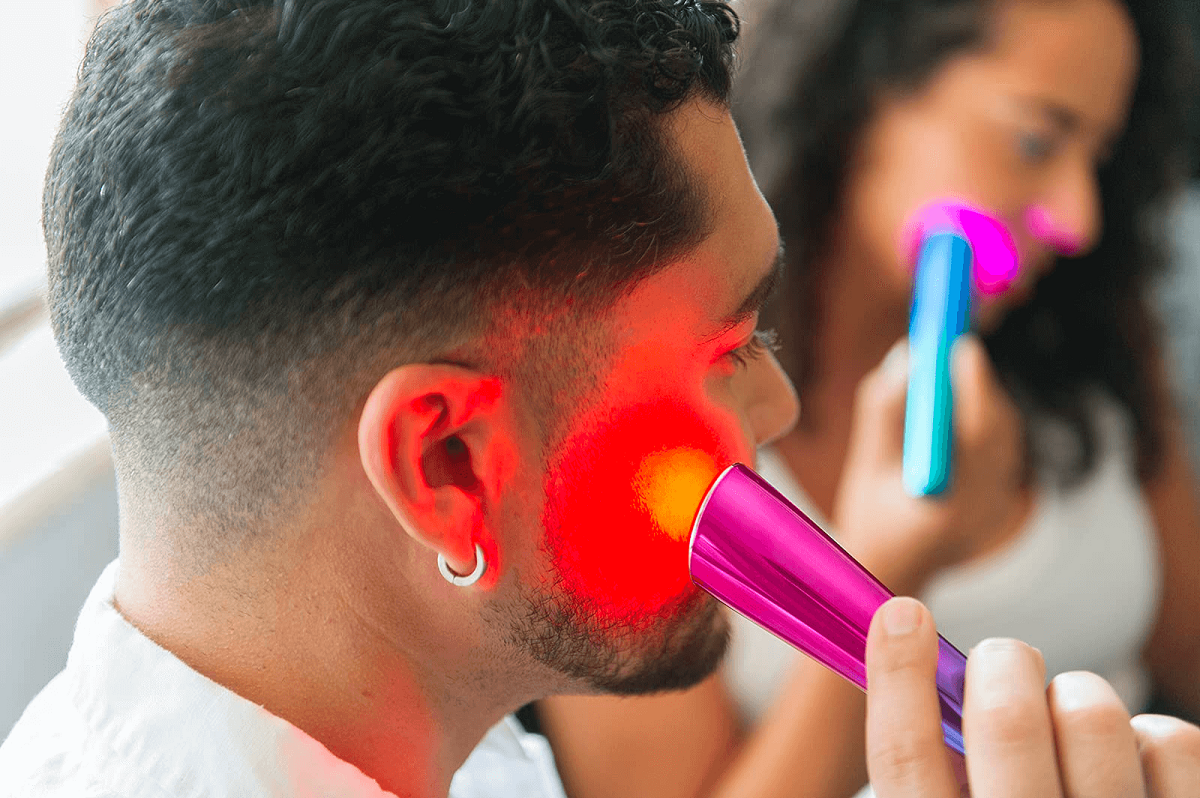 In recent years, light therapy has gained popularity as a non-invasive and drug-free approach to treating various health conditions. One of the companies at the forefront of this trend is reVive light therapy. They offer a range of light therapy devices that use different wavelengths of light to address specific issues such as acne, wrinkles, pain relief, and more.
In this article, we'll take a closer look at reVive light therapy, including its best devices, effectiveness, and how to use them. We'll explore the science behind light therapy, how it works, and the benefits it offers.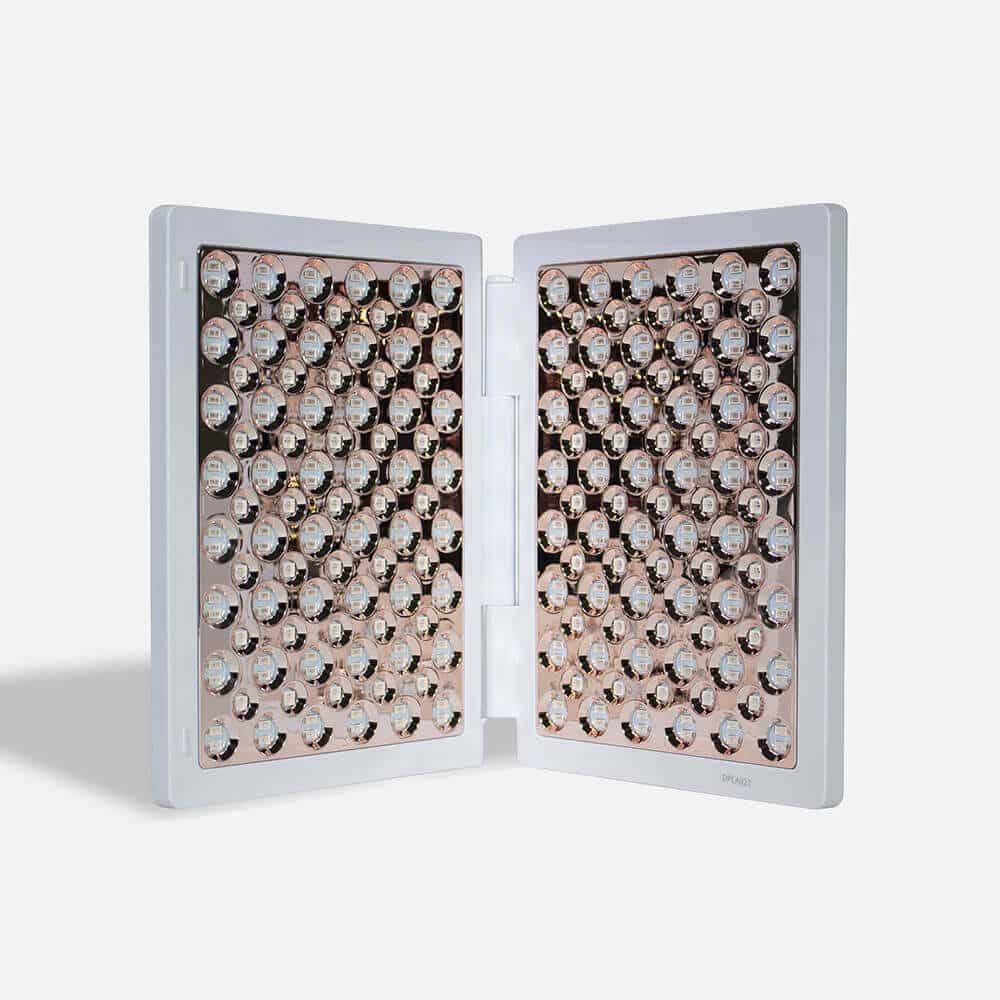 Lux Collection DPL IIa
Best wrinkle reduction & acne treatment panel
✔ The most convenient and time-efficient option for addressing acne and age-related changes on large areas of the face or other parts of the body in a single session due to the size
✔ Comes with an adjustable stand that enables users to personalize the angle and position of the device to suit their unique treatment needs.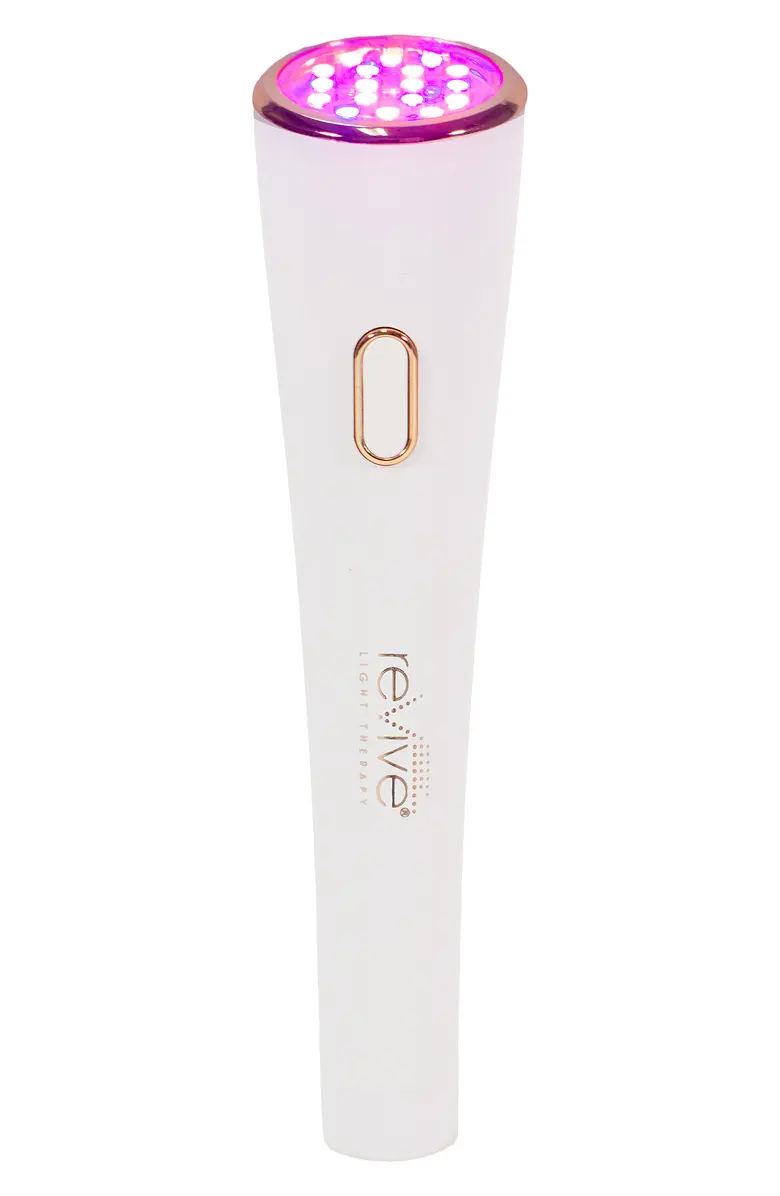 Lux Collection Glō
Best portable wand for acne & anti-aging
✔ The most portable device for treating skin concerns, making it an ideal choice for those who are frequently on the move
✔ Designed to be both cordless and rechargeable, providing users with unparalleled convenience and portability.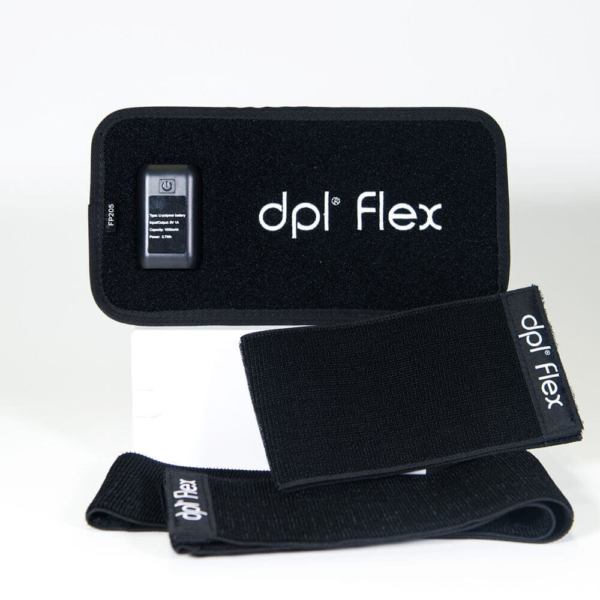 Flex Pad
✔ The most effective device for pain relief thanks to red and infrared light, which penetrates deeper into the tissues than regular light therapy, stimulates cellular regeneration, and reduces inflammation
✔ Ergonomic design and adaptability enables it to conform to the contours and curves of the body, thereby improving its capacity to deliver precise and effective pain management.
What Does reVive LED Light Therapy Do?
LED Technologies is an American company that specializes in light therapy products. Established in 2004, they offer a range of handheld devices and panels under their flagship product line, reVive light therapy.
reVive light therapy utilizes LED technology to provide various health and wellness benefits. It is a popular option for cosmetic purposes such as reducing wrinkles and fine lines, as well as for pain relief, wound healing, and treating acne.
The therapy works by using different lights that penetrate the skin at different depths.
🔴 Red light, with a longer wavelength, can penetrate deeper into the skin and stimulates collagen production, which improves skin elasticity, reduces fine lines and wrinkles. Additionally, red light can also aid in decreasing inflammation, which alleviate symptoms related to skin conditions like psoriasis and rosacea.
🔵 Blue light can effectively eliminate acne-causing bacteria on the surface of the skin. It has been shown to be particularly effective in treating acne and reducing breakouts. It works by triggering the release of oxygen molecules that destroy the bacteria responsible for acne, resulting in clearer, smoother skin.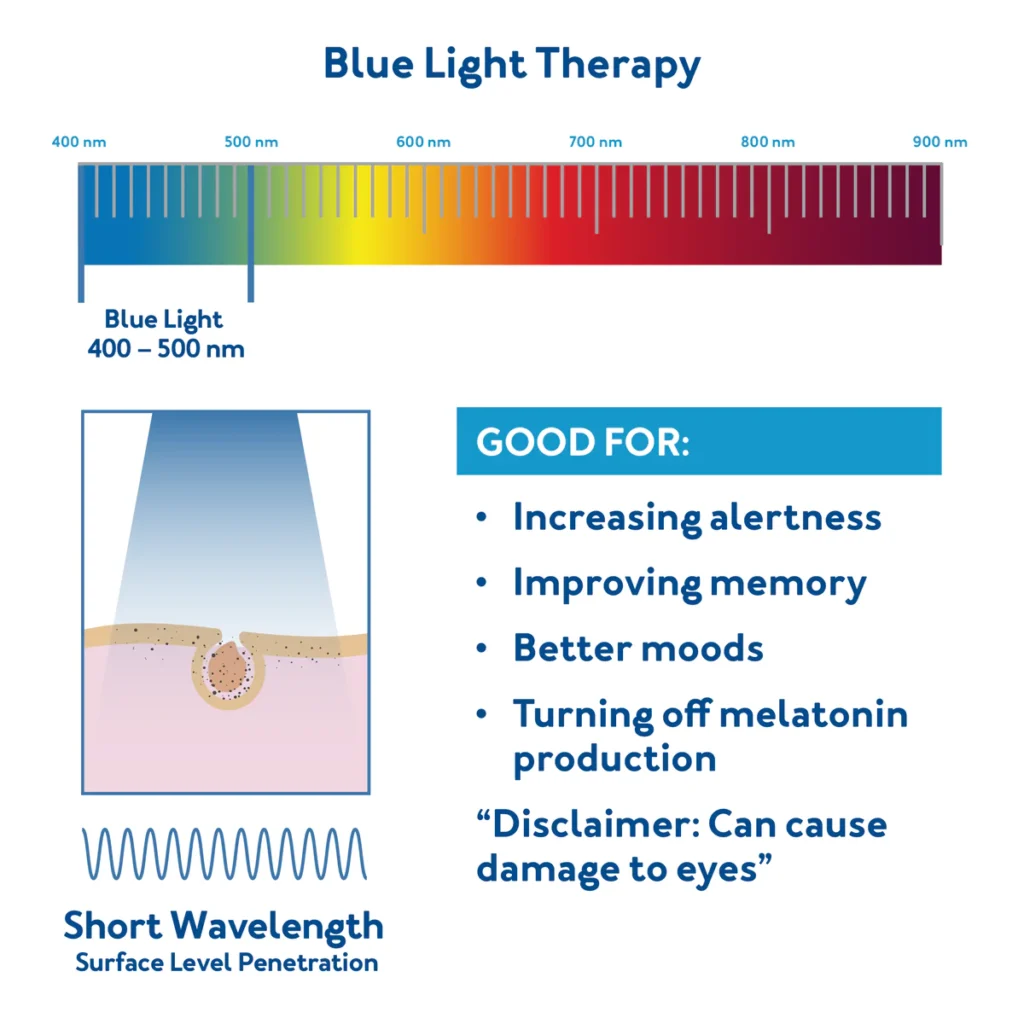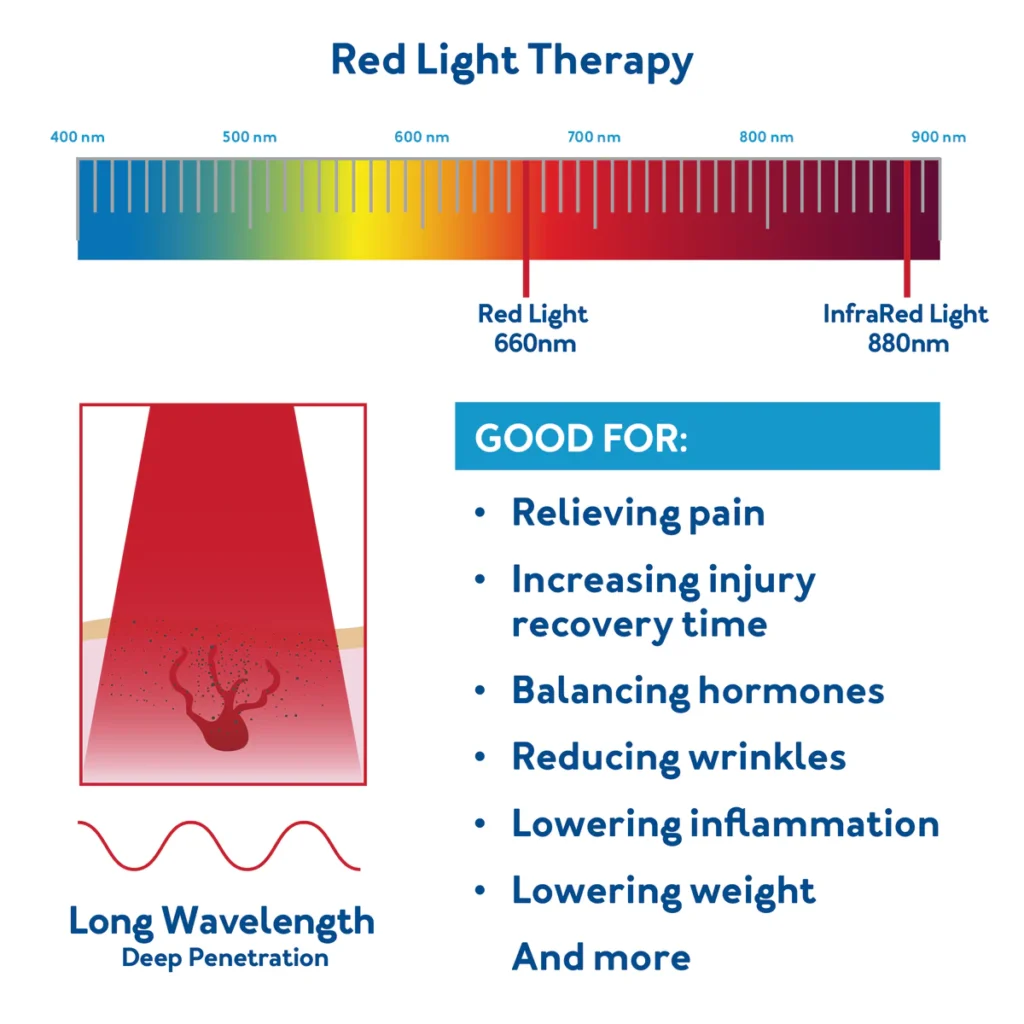 Differences between blue and red light therapy
reVive LED light therapy devices are user-friendly and can be conveniently used at home. They come in various shapes and sizes, from handheld devices to larger panels that target specific areas of the body.
The treatment is typically painless and takes between 15 and 30 minutes per session, depending on the device.
Best At-home Devices
Lux Collection DPL IIa — Best Wrinkle Reduction & Acne Treatment Panel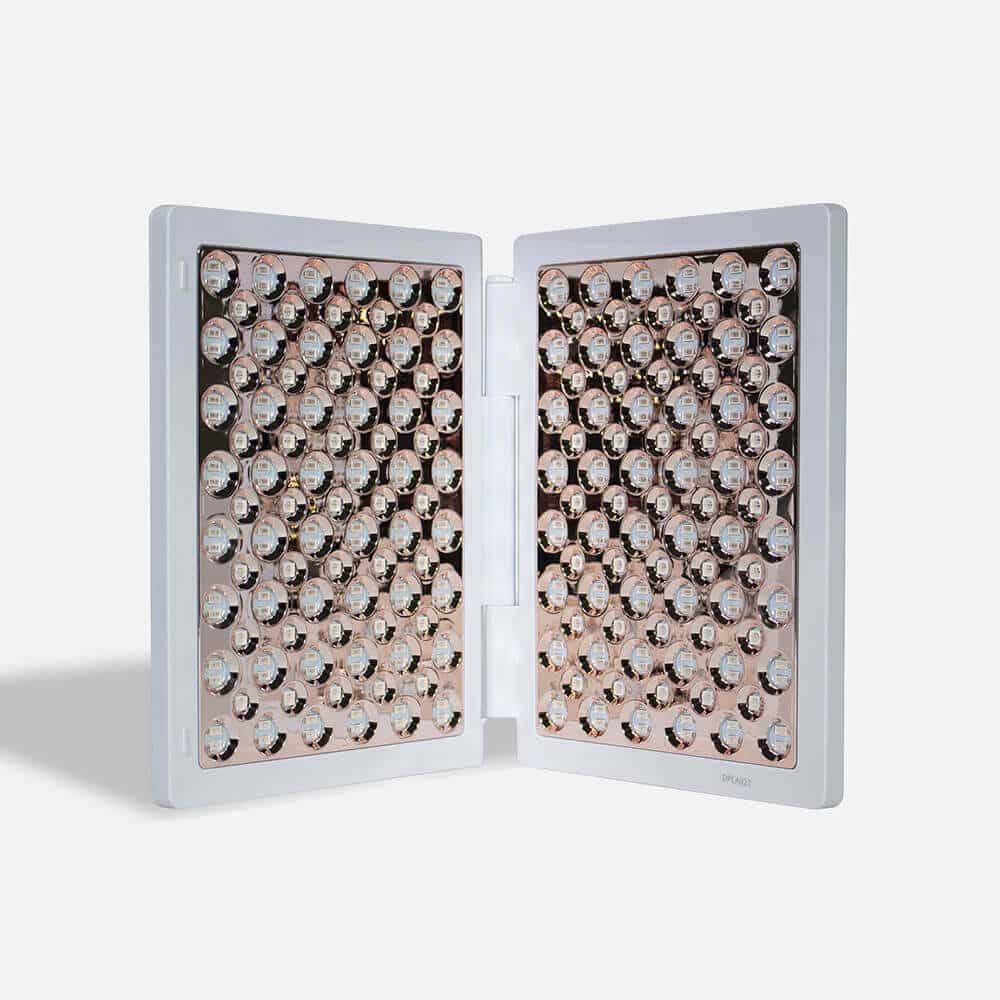 Lux Collection DPL IIa
Pros
Tackles two common skin concerns — wrinkles and acne — with a combination of red and blue light therapy
With the adjustable stand, users can personalize the device's angle and positioning to cater to their individual treatment preferences
The larger size allows for complete coverage of the face in a single treatment session, providing a more efficient treatment experience
Cons
Bulkier than some other devices on the market (for example, Lux Collection Glō), which may make it less portable
Higher price point compared to other tools on the market
The Lux Collection DPL IIa is a LED panel that is at the forefront of light therapy.
The device is tailor-made to tackle two common skin concerns: wrinkles and acne. By harnessing the power of red and blue light, this device can effectively stimulate collagen production and improve skin texture, while simultaneously targeting the bacteria responsible for breakouts and reducing inflammation.
Aside from dual-functionality, the Lux Collection DPL IIa LED panel also boasts a number of other features. For one, it is designed with convenience in mind, featuring an adjustable stand that allows you to position the panel at the optimal angle for your treatment needs. 
The only potential downside is size — it is a bit bulkier than some other devices on the market, which may make it less portable for those who like to take their skincare routines on the go. However, the larger size also has a good point as it can treat the entire face in one session, unlike portable devices that can only target a small area at a time.
But if you're looking for a travel-friendly option, the Lux Collection Glō could be a great alternative. This device is designed to be compact and easy to use, so you can enjoy the benefits of light therapy no matter where you go.
Another factor that may influence your decision is the price of the device. Some users may find that it is a bit overpriced compared to other tools on the market.
Glō – Best Portable Wand for Acne & Anti-Aging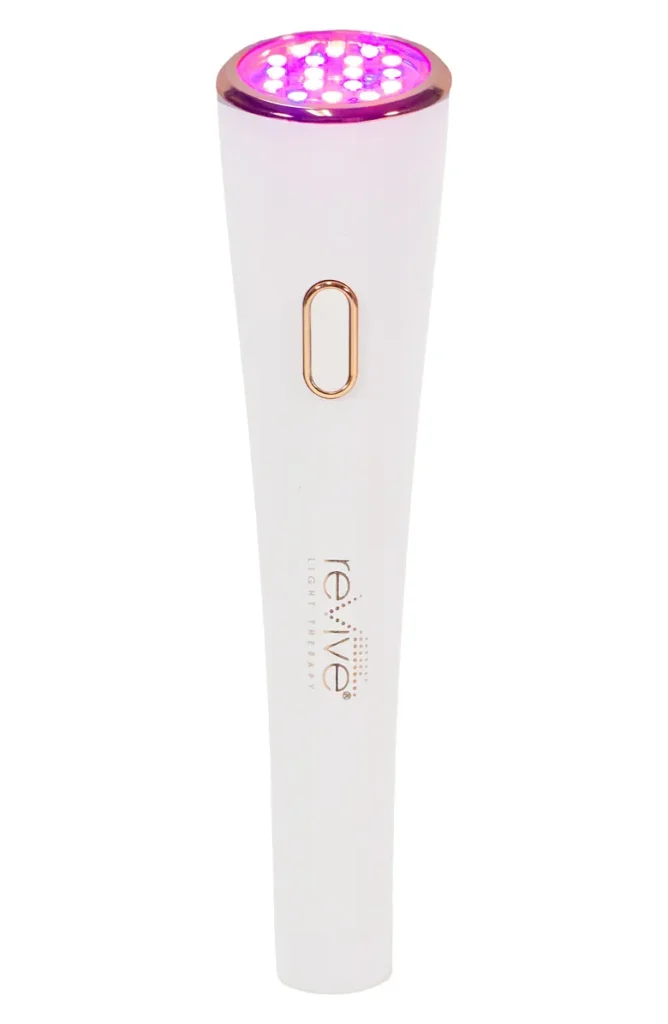 Lux Collection Glō
Pros
Designed to be portable and convenient for those who are frequently on the move, making it a great option for travelers or those with a busy lifestyle
User-friendly and intuitive design, so the device can be easily operated by anyone, without requiring any prior experience
Cordless and rechargeable, making it easy to power up even while on the go
Cons
Not as effective for full-face therapy or curing larger areas compared to other devices, like the Lux Collection DPL IIa, that have wider treatment area
The Lux Collection Glō is a light therapy wand that offers a range of benefits for those looking to improve the appearance and health of their skin. 
Specifically designed for on-the-go use, this device can easily be taken with you wherever you go, making it a great option for frequent travelers or anyone who wants to maintain a consistent skincare routine while on the move.
Despite its compact size, the Glō is highly effective at delivering light therapy to the skin. It is an effective tool for addressing fine lines, wrinkles, and other signs of aging with help of the red light. The device also emits blue light, making it a useful device for those dealing with breakouts or other skin concerns.
However, if you need full face therapy, look to the Lux Collection DPL IIa, which covers larger areas more quickly and efficiently.
The feature of the Glō is its ease of use. The device is designed to be user-friendly and intuitive, with simple controls that make it easy to adjust the settings and customize your treatment. And because the wand is cordless and rechargeable, you won't have to worry about dealing with any messy cables.
Flex Pad — Best Muscle Pain Relief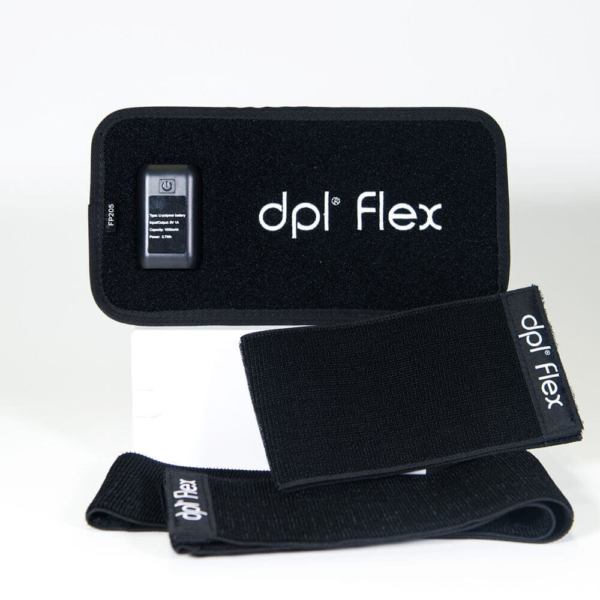 Flex Pad
Pros
The device emits both infrared and red wavelengths that can penetrate deep into the muscles and tissues, providing targeted and long-lasting pain relief
Flexibility of the device enables to conform to the body's contours for even more precise and effective pain relief
User-friendly design, with a simple on/off switch and lightweight construction, provides users with convenient session
Cons
Must be plugged into an outlet at all times, limiting its portability
Higher cost may be a concern for some customers
The Flex Pad is a device designed to alleviate muscle pain and soreness using the power of light therapy.
The device features 60 medical-grade LEDs that emit both infrared and red wavelengths, enabling them to penetrate deep into the muscles and tissues to reduce inflammation and promote healing. This makes it an effective tool for treating a wide range of conditions, such as back pain, arthritis, and sports injuries.
One of the most amazing features of the Flex Pad is its flexibility, which allows it to conform to the contours of the body for targeted pain relief. The device also is engineered to be incredibly easy to use, with a simple on/off switch and a lightweight design. 
Moreover, the Flex Pad is not just limited to pain relief benefits. It can also be a valuable tool for improving overall wellness and relaxation. By reducing stress and tension in the muscles, it can positively impact your mood and energy levels. This can help you feel more relaxed and rejuvenated, even after a long day of physical activity or work.
However, there are a couple of drawbacks to consider when it comes to the Flex Pad. Firstly, the device requires a constant power source, and therefore must always be plugged into an outlet to be used. This may limit its portability and convenience, as users cannot use it without access to a power source.
And secondly, the Flex Pad is priced higher compared to other pain relief products on the market. So, if you are on a tight budget, the cost of the device may be a concern.
Before and After Results
Before starting the treatment, it's important to have realistic expectations, as results can vary depending on factors such as age, skin type, and the severity of the condition being treated.
Here, we will examine some before-and-after outcomes to provide you with an understanding of the type of enhancements that can be anticipated with reVive light therapy.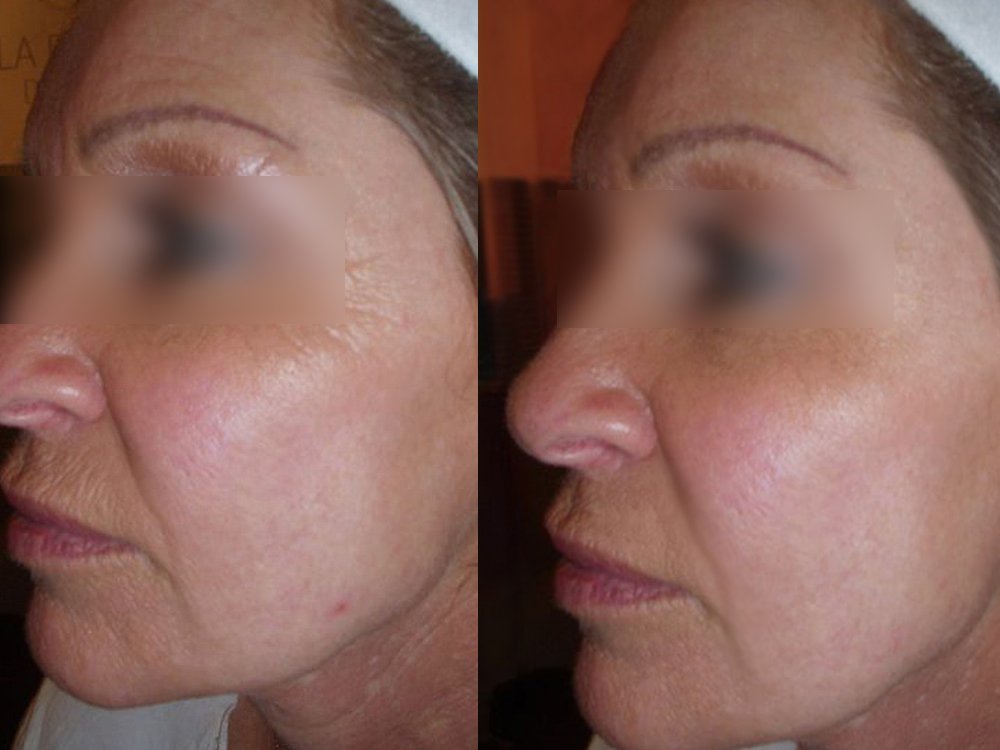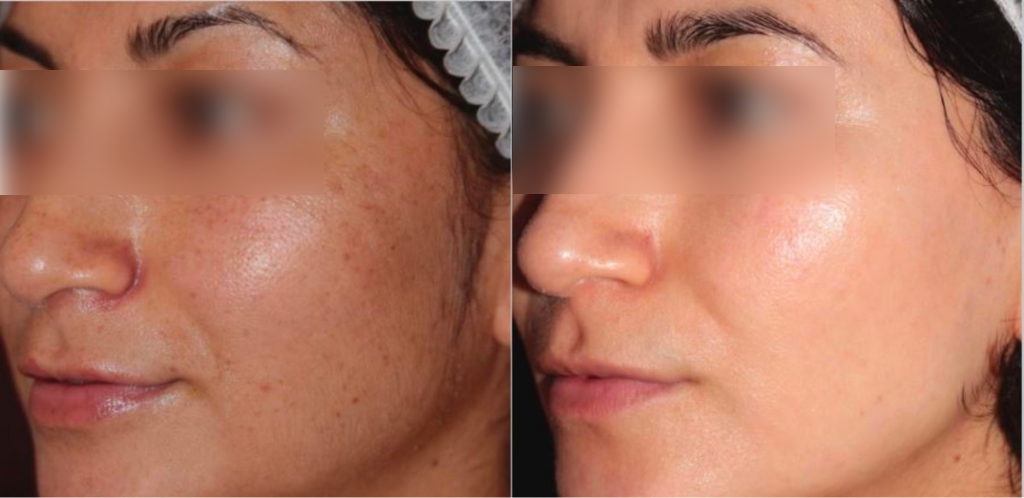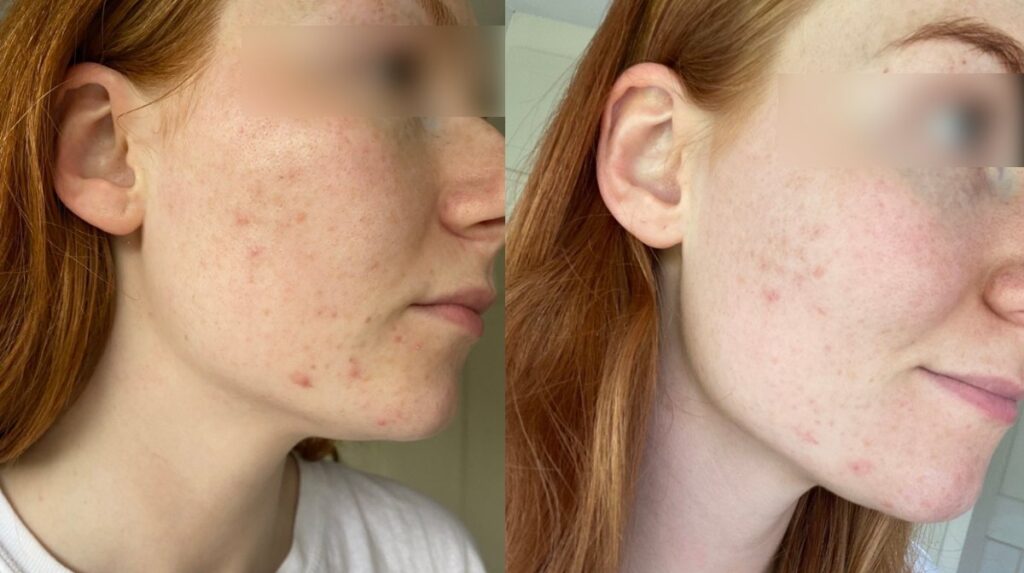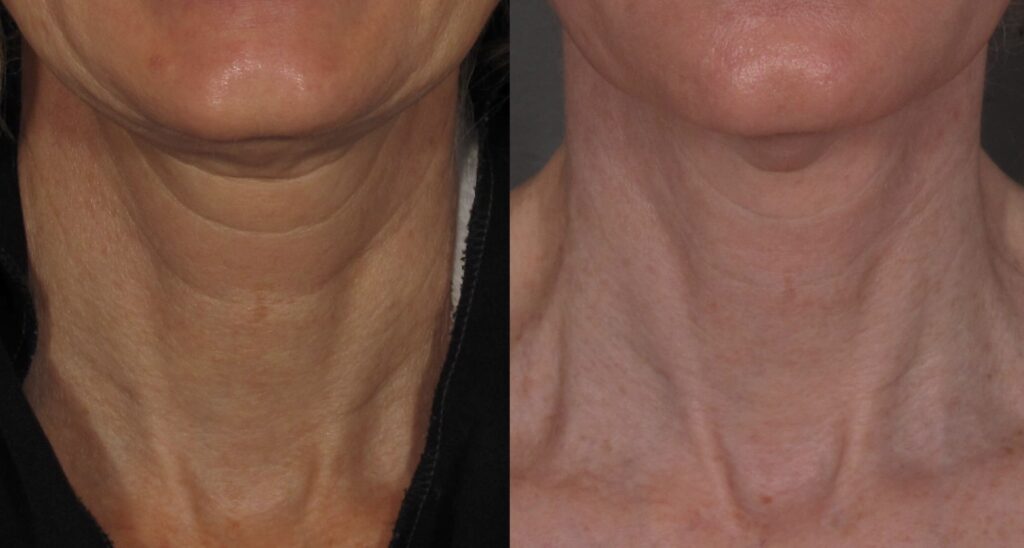 It's important to understand that reVive light therapy is not a quick fix or a one-time solution. Consistency is key, and it may take several weeks or even months of regular use before you see significant improvements in your skin's appearance.
Customer Reviews
From reducing wrinkles and acne to improving muscle recovery and pain relief, reVive's light therapy products offer a natural, safe, and effective solution. However, like any other product, the effectiveness of these solutions can vary from person to person. To gain a better understanding of reVive and its impact on users, let's take a look at some customer experience.
*These reviews were collected directly from customers who had purchased and used reVive's light therapy products.
"I've been using the Lux Collection DPL IIa panel for over a two-month now, and I can't believe the difference it's made in my skin. I've struggled with acne and fine lines for years, and nothing seemed to work. But since I started using this panel, my skin looks clearer, smoother, and more youthful. I was a bit hesitant to invest in such an expensive device, but it's truly worth every penny."

— Iris, WI (about Lux Collection DPL IIa)

"I'm in my mid-40s and have started to notice more wrinkles and fine lines on my face. I decided to give the Lux Collection DPL IIa panel a try, and I'm so glad I did. After using it for just a few weeks, my skin looks smoother, brighter, and more youthful. I love that it also helps with acne, as I still get the occasional breakout. The only downside is that it can be awkward to maneuver around the face, but once you get the hang of it, it's not a big issue."

— Alice, LA (about Lux Collection DPL IIa)

"After using the Glō portable wand for a few months, I'm really impressed with how effective it is in reducing my hormonal acne and improving my sensitive skin's appearance. The only downside I've experienced is that I find myself having to charge it quite often, as the battery life could be longer. However, it's not a major issue, and the benefits of the device outweigh this minor inconvenience."

— Cora, TX (about Glō)

"I bought the Flex Pad to address my chronic lower back pain, and I must admit that it has been really helpful. The device provides targeted relief with infrared light therapy. However, I do have one complaint — the device has to be plugged into an outlet at all times, which can be inconvenient and limit its portability. A rechargeable battery option or a longer cord would have been a preferable alternative. Nevertheless, I still believe that the Flex Pad is an excellent investment for anyone who needs to relieve muscle pain or soreness."

— Lucas, CA (about Flex Pad)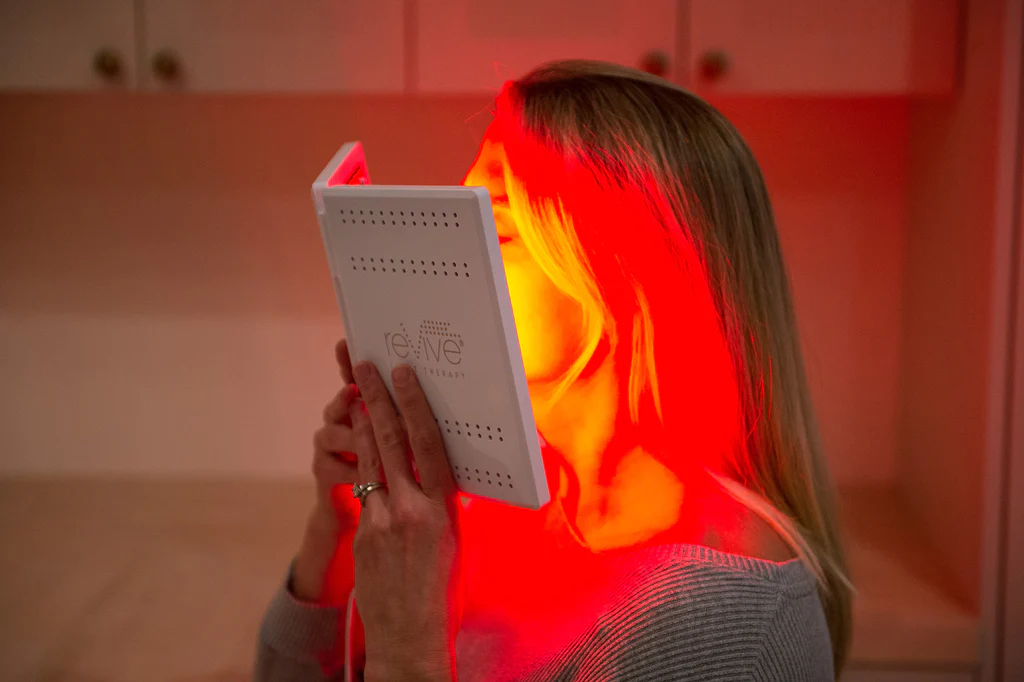 Does reVive LED Work? Scientific Researches on Light Therapy
Among the most popular light therapy devices on the market is the reVive, which claims to offer a range of benefits, including reducing the appearance of fine lines and wrinkles, improving skin tone and texture, as well as managing pain and inflammation.
But does it really work? Below, we will examine the scientific research on light therapy and the effectiveness of the reVive devices.
In the first study [1] conducted on elderly patients and individuals with early signs of photo-aging, researchers exposed one side of their skin to red light (660 nm) for 12 treatments. The findings, published in a scientific journal, revealed that over 90% of participants experienced a reduction in the depth of wrinkles and skin roughness. Moreover, no side effects were reported, indicating the safety of this therapy.
The next study [2] was involving 31 individuals who had facial wrinkles, with the aim of evaluating the effectiveness of light therapy (633 nm and 830 nm) over the course of nine sessions. 
The results of the study were positive, with 52% of the participants experiencing a noticeable improvement in photo-aging indicators, ranging from 25% to 50%, at the end of the 12-week treatment period. Additionally, 81% of the patients reported a significant reduction in the appearance of wrinkles during the follow-up period.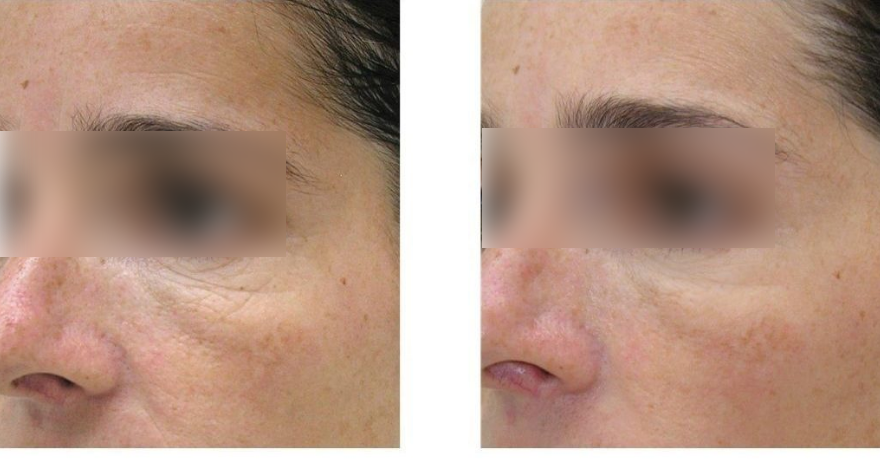 In this study [3], researchers examined the efficacy of light therapy for treating mild to moderate facial acne and pimples. They utilized LED therapy with alternating blue (415 nm) and red (633 nm) light, and 24 participants were enrolled in the trial. The treatment was administered twice a week for a total of 4 weeks. 
Results showed a notable improvement in both non-inflammatory and inflammatory lesions, with reductions of 34.28% and 77.93%, respectively. Furthermore, the treatment caused a significant reduction in melanin levels, leading to improvements in skin tone and texture reported by 14 participants.
The next study [4] aimed to investigate the efficacy of light therapy in the treatment of chronic joint pain. 
A total of 24 patients (9 males and 15 females) received light therapy twice a week for 4 weeks, and pain levels were assessed before and after treatment. Results showed a significant reduction in pain (an average of 42%). In addition, patients reported an improvement in their ability to perform daily activities after the treatment.
📌 The verdict:
The studies reviewed above demonstrate the potential benefits of light therapy in reducing the appearance of wrinkles and fine lines, improving skin tone and texture, treating facial acne, and managing pain. Moreover, the therapy was found to be safe and free of side effects.

While more research is needed to fully understand the long-term effects of light therapy, these findings suggest that it may be a useful addition to a person's skincare or pain management regimen.
How to Use reVive Light Therapy Devices
reVive light therapy is designed to help users achieve a variety of health and wellness benefits through the use of LED lights. Below, we will explore how to use devices to get the most out of your investment.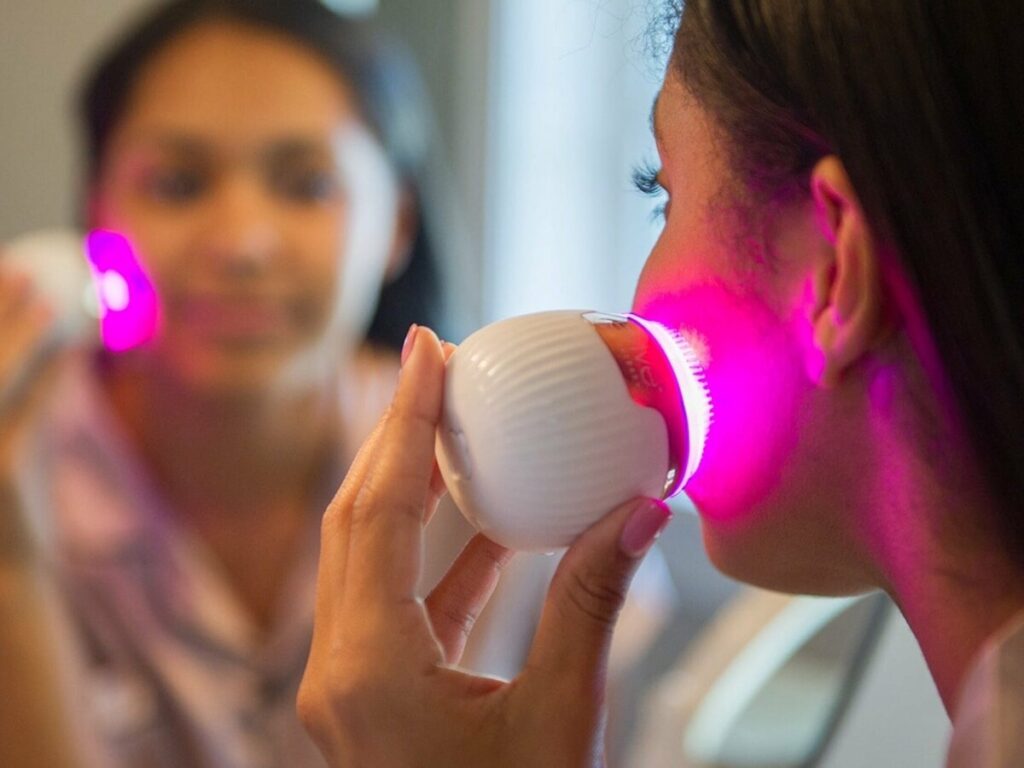 Choose the right device
reVive light therapy offers a variety of devices, including wands, panels, and full-body systems. Consider your needs and select a device that fits your lifestyle and goals.
Prepare your skin
Before using any device, it's important to prepare your skin by removing any makeup, dirt, or oil. Use a gentle cleanser to wash your face or body, and pat dry with a clean towel. 
📌 Avoid using any products that might interfere with the effectiveness of the device, such as moisturizers or serums.
Turn on
Once your skin is clean and dry, turn on the selected device and select the appropriate setting. Most of them have different modes or intensity levels, so be sure to read the instructions carefully to choose the right one for your needs. Some devices may also have a timer that automatically shuts off after a certain amount of time.
Position the device
Depending on the device you are using, you may need to position it in a specific way.
For example, if you're using a handheld device, like the Glō, you'll need to hold it a few inches away from your skin and move it in circular motions around the treatment area. But if you're using a panel (Lux Collection DPL IIa), just position it near or over your face and secure it in place. The Flex Pad can be used on any part of the body where you're experiencing pain, stiffness, or soreness. Make sure the device is positioned so that the LEDs are facing the skin.
Use the device
Once the device is in place, use it according to the instructions provided. Most devices require 5-15 minutes of use per treatment area, but this may vary depending on the model and the mode you have selected.
📌 Some devices may also recommend using protective eyewear to avoid damage to your eyes.
Clean and store
After each use, be sure to clean your device according to the instructions provided. This may involve wiping it down with a clean, damp cloth or using a disinfectant spray.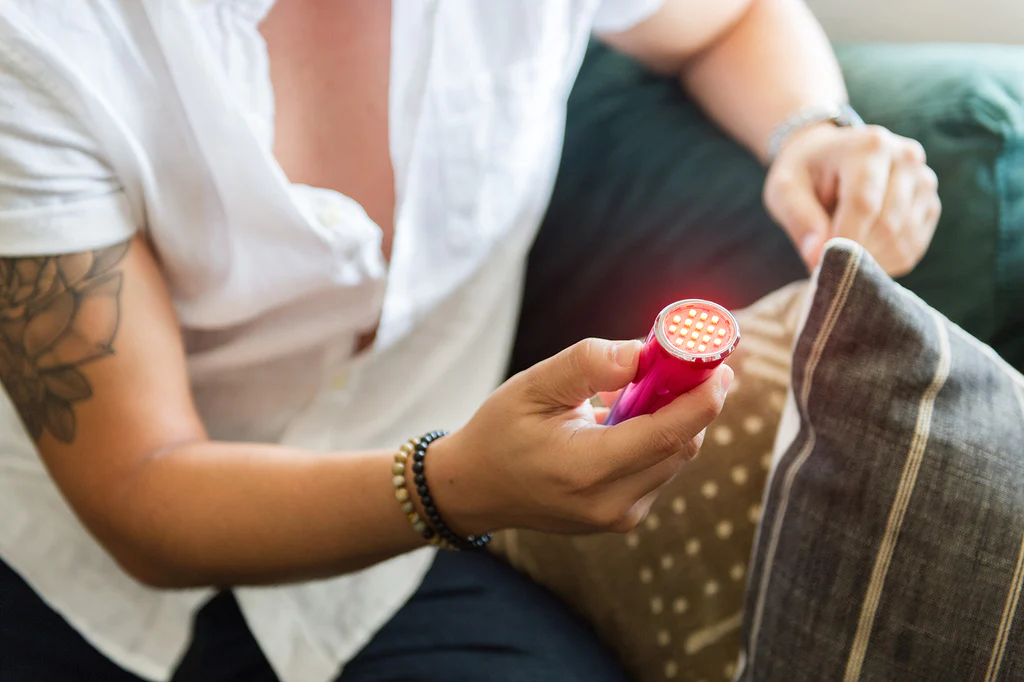 How Often Should You Use reVive Light Therapy?
The frequency of use for reVive devices depends on the specific device and the individual's needs.
For best results, it's recommended to use the device 3-4 times per week for 8-12 weeks. After that initial treatment period, you can reduce usage to 1-2 times per week to maintain results.
It's safe to use daily on clean skin, but it's recommended to limit use to 3-5 minutes per treatment area to avoid overexposure. You can use it as needed to target specific areas of concern.
Use multiple times per day as required, but it's recommended to limit each treatment session to 20-30 minutes. You can use it before or after exercise, or whenever you're experiencing muscle soreness or stiffness.
Final Thoughts
reVive light therapy offers a range of devices that use the power of light to improve various health conditions. Whether you're looking to treat acne, reduce wrinkles, or relieve pain, there is a device that can help.
Lux Collection DPL IIa — Best wrinkle reduction & acne treatment panel
Glō – Best portable wand for acne & anti-aging
Flex Pad — Best muscle pain relief
To ensure the best results from your reVive light therapy device, it's important to follow the instructions and use it consistently. Additionally, it's always a good idea to consult with a healthcare professional before starting any new treatments.
FAQ
📍 What are the benefits of using reVive light therapy?
The benefits include reducing the appearance of wrinkles, improving skin texture and tone, decreasing inflammation, and increasing circulation. It can also be used to treat acne, relieve pain, and promote healing.
🔍 Is reVive light therapy
?
Yes, devices are FDA-approvedA product or device that has met the rigorous safety and efficacy standards set by the United States Food and Drug Administration (FDA). for safety and effectiveness in treating a variety of skin conditions, including acne and wrinkles.
🥽 Do I need to wear eye protection when using reVive light therapy devices?
It is generally not necessary to wear eye protection when using reVive devices, as the LED lights emit low-level energy that is gentle on the eyes. However, it is recommended to avoid shining the light directly into the eyes.
💬 Can I use reVive light therapy on top of makeup or sunscreen?
No, it's not recommended, as these products may interfere with the efficacy of the light therapy. It is essential to use the device on clean, bare skin.
References
Daniel Barolet, Charles J. Roberge, François A. Auger, Annie Boucher, Lucie Germain. Regulation of skin collagen metabolism in vitro using a pulsed 660 nm LED light source: clinical correlation with a single-blinded study. – J Invest Dermatol. 2009 Dec;129(12):2751-9. DOI: 10.1038/jid.2009.186. Epub 2009 Jul 9.
B. A. Russell, N. Kellett, L. R. Reilly. A study to determine the efficacy of combination LED light therapy (633 nm and 830 nm) in facial skin rejuvenation. – J Cosmet Laser Ther. 2005 Dec;7(3-4):196-200. DOI: 10.1080/14764170500370059.
Seung Yoon Lee, Chung Eui You, Mi Youn Park. Blue and red light combination LED phototherapy for acne vulgaris in patients with skin phototype IV. – Lasers Surg Med. 2007 Feb;39(2):180-8. DOI: 10.1002/lsm.20412.
Ikuko Okuni, Nobuyuki Ushigome, Takashi Harada, Toshio Ohshiro, Yoshiro Musya, Masayuki Sekiguchi. Low-level laser therapy (LLLT) for chronic joint pain of the elbow, wrist, and fingers. – Laser Ther. 2012 Mar 28;21(1):15-4. DOI: 10.5978/islsm.12-OR-04.