Honest Answer: Does Microneedling Hurt? [+ Aftercare Tips]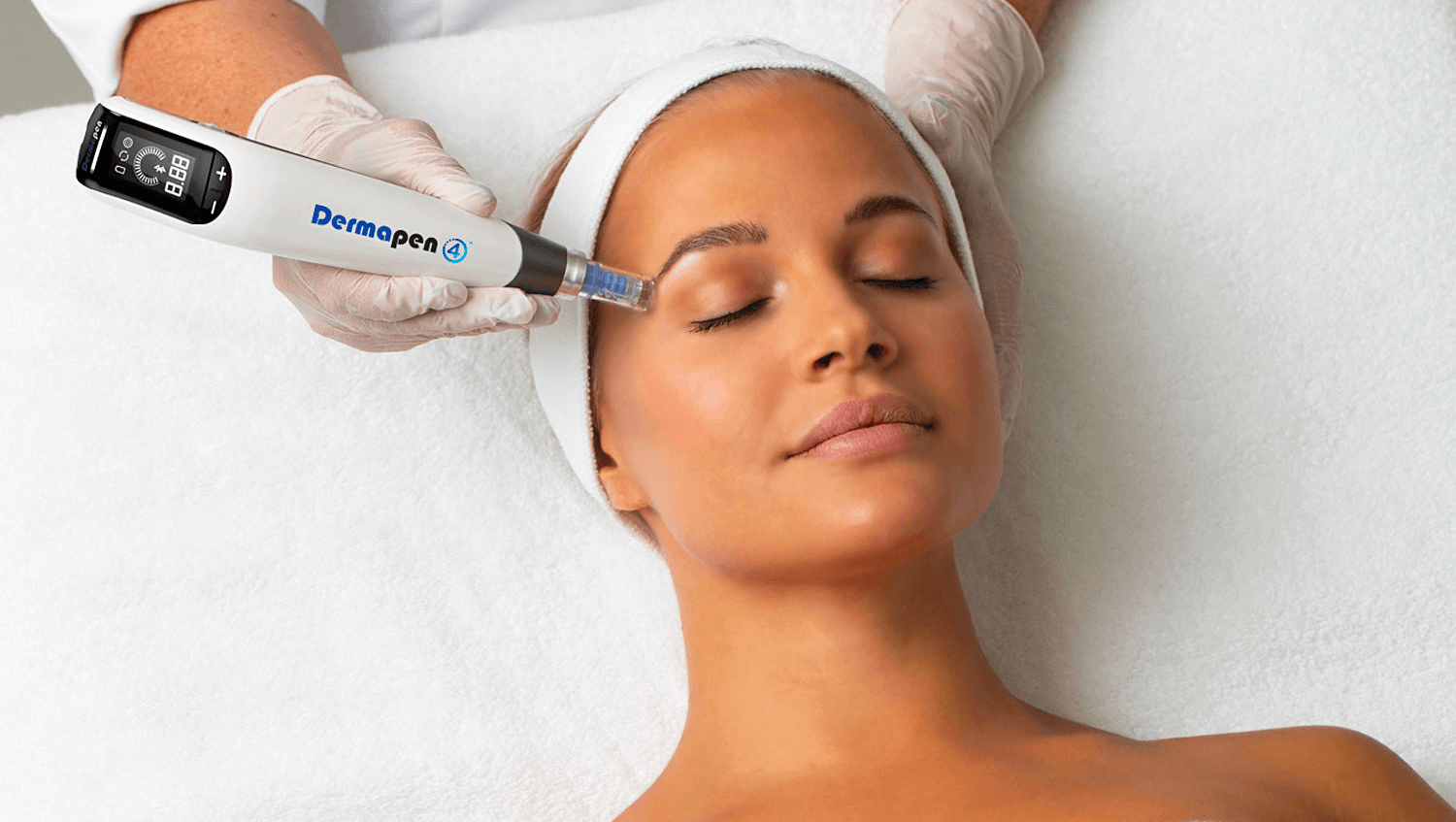 Microneedling has gained significant popularity in recent years as a minimally invasive cosmetic procedure that promises to rejuvenate the skin, reduce the appearance of fine lines, scars, and wrinkles, and improve overall skin texture.
While the results are often impressive, many prospective patients wonder about one common question: Does microneedling hurt?
In this article, we will talk about microneedling and provide you with valuable insights into the procedure's comfort level, what to expect during the process, how to care for your skin post-treatment, as well as what precautions you should take to ensure optimal results.
If you're on the hunt for a
microneedling pen
that shows effective results with ease, be sure to check out our article. We've thoroughly evaluated the best devices on the market and provided detailed reviews to help you make an informed choice.
Benefits of Microneedling
Microneedling has become a highly popular skincare trend, and its acclaim is well-deserved.
This technique entails using a wand or pen equipped with miniature needles to create tiny wounds on the skin's surface. While they are minimal and confined to the outermost layer of skin, they trigger a great response from your body, prompting the release of healing factors that significantly enhance skin strength, luminosity, and overall health.
Below, we outline the key benefits of microneedling [1, 2].
🔍 Diminishing the visibility of wrinkles
Nobody desires to appear older than their actual age, and the premature aging signs manifesting as fine lines and wrinkles can be quite bothersome. Microneedling offers a remedy by leveraging the minute injuries it induces during the session to amplify the production of collagen and elastin, effectively combating these unwelcome signs of aging.
Collagen and elastin are pivotal constituents within your skin, contributing structure and resilience that impart a youthful complexion.
Furthermore, the natural healing processes triggered by these micro-injuries stimulate the generation of new skin cells, consequently reducing the prominence of fine lines, crow's feet, and forehead wrinkles.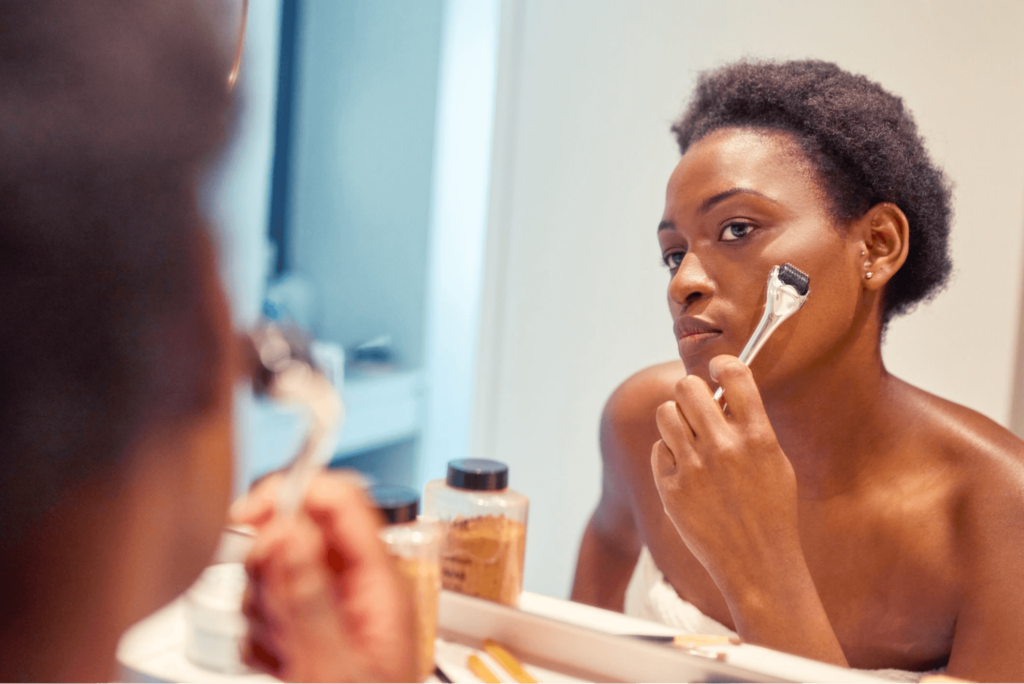 🔍 Scar improvement
Microneedling stands as a potent approach for addressing scars, including those arising from acne. This efficacy stems from its ability to stimulate the production of collagen and elastin.
It's worth mentioning that
, which are raised in nature, represent the only scar type that may not respond as effectively to microneedling treatment.
🔍 Addressing sun damage
Microneedling serves as a highly effective solution for diminishing the visible effects of sun damage, particularly hyperpigmentation and age spots. In cases where prolonged sun exposure has led to an uneven, blotchy, or brownish complexion, microneedling's capacity to stimulate the generation of fresh collagen and skin cells can rejuvenate your appearance and restore a more even skin tone.
🔍 Shrink pores
While microneedling involves creating tiny punctures in your skin, it does not enlarge your pores; rather, it has the remarkable effect of making your pores appear smaller. This happens because microneedling stimulates collagen production around your pores, causing the surrounding skin to plump up, which, in turn, makes the pores themselves nearly imperceptible.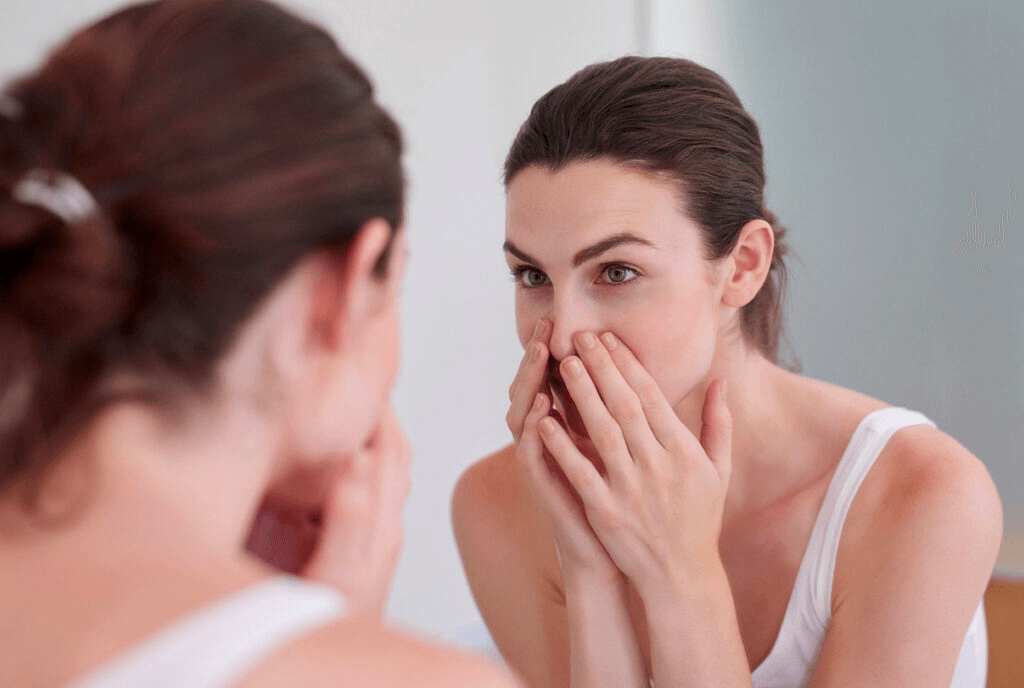 🔍 Enhancing topical product efficacy
The period following a microneedling session presents an ideal opportunity to apply anti-aging treatments, moisturizers, and various topical products aimed at enhancing skin health and appearance. The micro-channels created during the procedure facilitate more efficient absorption of creams, serums, and gels, enabling them to penetrate deeper into your dermal layers compared to regular application methods.
While the advantages are undoubtedly remarkable, are you concerned about the potentially high cost of these devices?
Check out our reviews, where we've compiled a list of the top microneedling pens, complete with detailed information about their features and performance.
🔔
Spoiler alert:
They won't dent your wallet!
What Does Microneedling Feel Like
Microneedling has so many benefits; smoother skin, improved texture, reduced wrinkles, a stronger dermis and so much more. But how does it feel like? How long does the procedure take? And the main thing: how painful is microneedling?
Let's start in order.
During a microneedling session, a device equipped with dozens of tiny needles glides across your skin to create controlled injuries. These pricks are invisible to the eye, but your body rushes into healing compounds in response to the wounds, promoting collagen development. It can be likened to a gentle, tingling sensation, often reminiscent of a mild sunburn.
Microneedling is not a lengthy treatment. If you elect to use numbing cream, waiting for it to take effect is the part that takes the longest. It can take between 10 and 30 minutes to feel the effect.
❓ Does microneedling hurt with numbing cream?
Actually yes and no.
The numbing cream goes a long way in muting sensation during the microneedling session. However, you can still feel some discomfort, but most people tolerate it extremely well.
The actual process of microneedling your face takes about 10 to 15 minutes. This may be longer if you're microneedling larger sections of the body.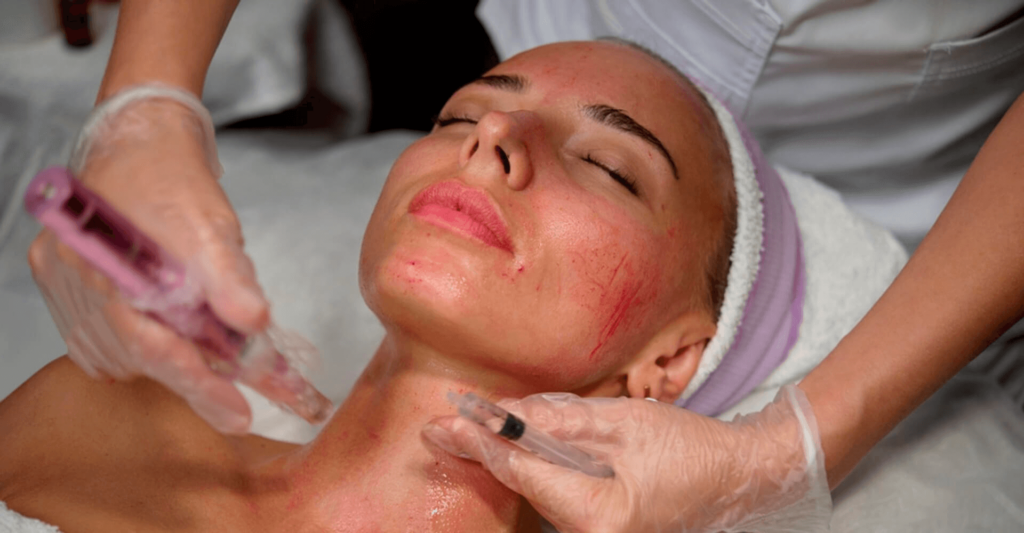 How Bad Does Microneedling Hurt
In short, not significantly. However, the level of discomfort varies from person to person, influenced by individual pain thresholds, as well as external factors like the depth and intensity of the microneedling treatment.
While some individuals may describe the sensation as mild tingling or minor discomfort, others might feel it slightly more acutely.
If you experience any bad sensation with your microneedling procedure, it's likely to happen on areas of your face such as the jawline and forehead.
These areas can be more sensitive during microneedling due to:
The forehead and jawline are areas where nerve endings are more densely distributed, potentially leading to a slightly more pronounced sensation.
These areas also have prominent underlying bony structures, like the jawbone and forehead. The proximity of the needles to them can amplify the sensation, as there's less soft tissue cushioning between the skin and bone.
🪄 Tip:
To minimize any potential discomfort:
Stop using skin care products that can irritate the skin (retinol and other exfoliants) before treatment.
If you microblade your face, stop doing that a few days ahead of time, too. The same goes for waxing or chemical depilatories.
How To Protect Your Skin After Procedure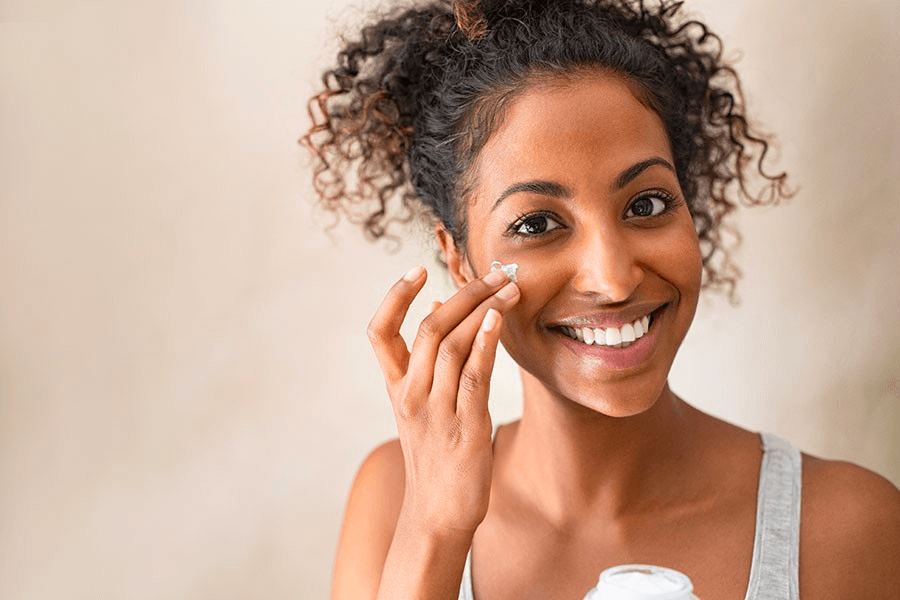 Remember that microneedling triggers a trauma-healing response in the skin. Thus, care should be taken after microneedling treatment to help promote your skin's proper healing.
⏳ After 24 hours:
Begin your post-needling skincare routine by washing your face using a gentle cleanser.
Steer clear of products containing fragrances and active ingredients like vitamin C and retinol, as these can cause irritation.
Your skin might exhibit mild bruising, peeling, flaking, and swelling after microneedling. To minimize these effects, prioritize keeping your skin well-moisturized. It helps your skin recover and maintain its natural barrier function.
⌛️ After 48 hours:
You can try to gently exfoliate the dry/flaking skin to help speed up the recovery process.
📌
Please note that this step is optional and if you choose to exfoliate, be sure not to use any chemical or physical exfoliants, as both can irritate your skin. Instead, opt for a gentle, non-abrasive method.
Continue to maintain your skincare routine by hydrating your skin both in the morning and at night.
⏳ 3 to 5 days following the treatment:
Consistently apply high-protection sunscreen (at least
30) daily and refrain from prolonged exposure to direct sunlight for up to one week post-microneedling.
Continue to prioritize products that focus on hydration and moisturization while avoiding active ingredients, acids, scrubs, and toners.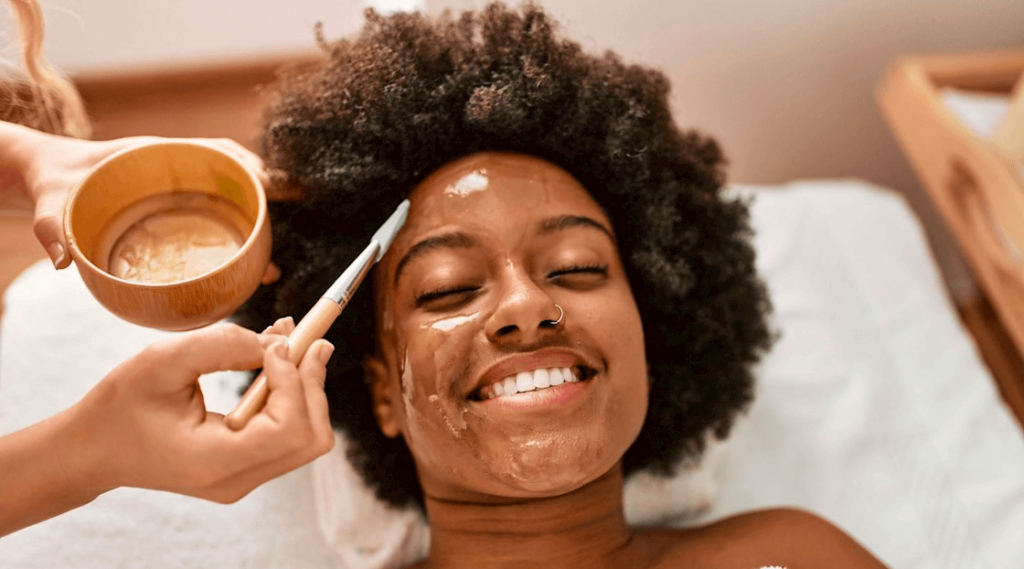 ⌛️ 7 days or more after the treatment:
You may safely return to your regular skincare routine.
❓ Does microneedling hurt afterwards?
Immediately after microneedling, you may experience unpleasant sensations like redness, warmth, and a mild burning or stinging feeling, similar to a sunburn. Swelling, bruising, and tenderness in the treated area are also common side effects, which can contribute to overall discomfort.
However, most people find that these effects usually subside within a
day or two
.
What You Can't Do After Microneedling
Minimize sun exposure in the days following microneedling. If you need to go outside, make sure to protect your skin by wearing a broad-brimmed hat to shield your face and applying sunscreen with a high SPFSPF is sun protection factor. (preferably at least 30).
It's advisable to steer clear of intense physical activities for the first few days after microneedling.
Sweating excessively can clog your pores and potentially lead to infection or breakouts. This includes activities like weightlifting, running, or high-intensity interval training. So, if you're a gym lover, consider taking a brief break from your routine until your skin has healed adequately.
While you might be tempted to use makeup to conceal any post-procedure redness or irritation, it's generally best to let your skin breathe during the initial healing phase.
Makeup can introduce bacteria to the treated areas and hinder the recovery process. Consider going makeup-free for a few days until your skin has settled.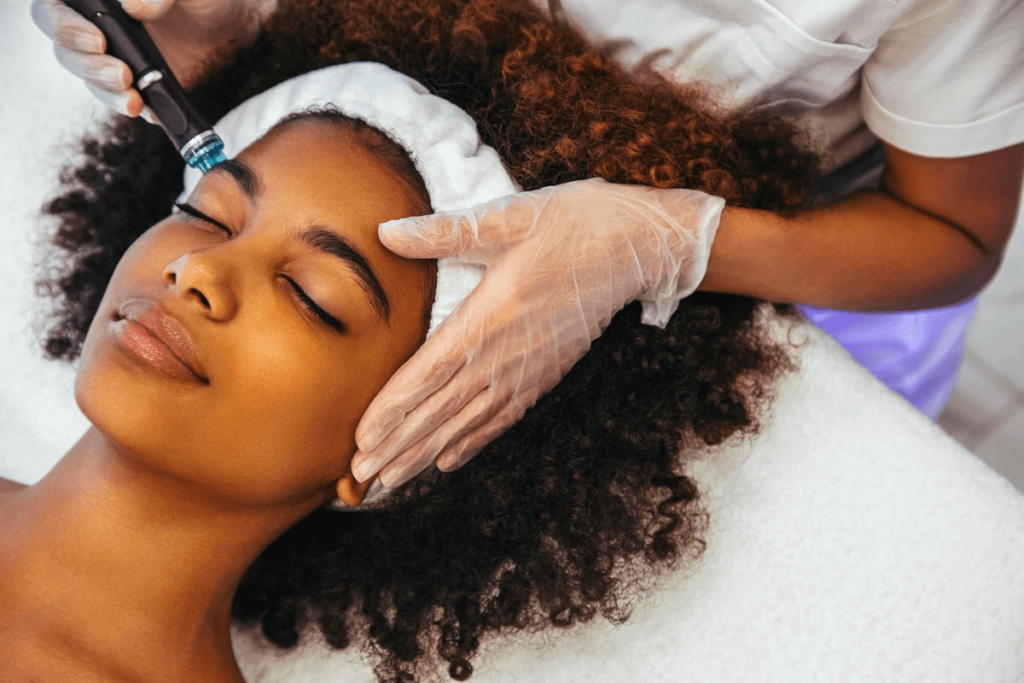 Avoid using skincare products that contain strong active ingredients like retinoids, vitamin C, AHAsAlpha Hydroxy Acids (AHAs) are a group of naturally chemical elements found in fruits, milk, and sugar cane. These are commonly used in skincare products due to their ability to improve the appearance and texture of the skin., or BHAsBHAs, or Beta Hydroxy Acids, are a group of chemical elements used in skincare products for their exfoliating and acne-fighting properties. after microneedling, as they can be too harsh and may lead to irritation.
Also, steer clear of exfoliation, scrubbing, rubbing, or any facial treatments such as laser procedures, chemical peels, or waxing during the recovery period.
🪄 Tip:
If you typically use a nightly retinol serum, consider switching to a mild moisturizer without active ingredients temporarily.
Put away skincare tools like jade rollers, gua sha, and circulation-boosting devices for a while. These tools may irritate the skin as well as potentially introduce bacteria, leading to infection or other complications.
It's advisable to avoid taking ibuprofen, aspirin, and other pain relievers during the healing phase after microneedling.
Microneedling relies on your body's natural inflammatory response, and these drugs could interfere with this process, as they combat this body's reaction.
Discover the best
microneedling pens
that have gained popularity due to their effectiveness and ease of use. Keep reading for further details!
How Long Does it Take to See Results?
Microneedling delivers noticeable results relatively quickly, typically beginning within the first week following the procedure.
The full effects are usually seen between two and six weeks post-procedure. This is when your body's collagen production has had time to increase, helping to plump the skin and improve its overall texture and elasticity. Many people notice a reduction in fine lines, wrinkles, and acne scars during this period.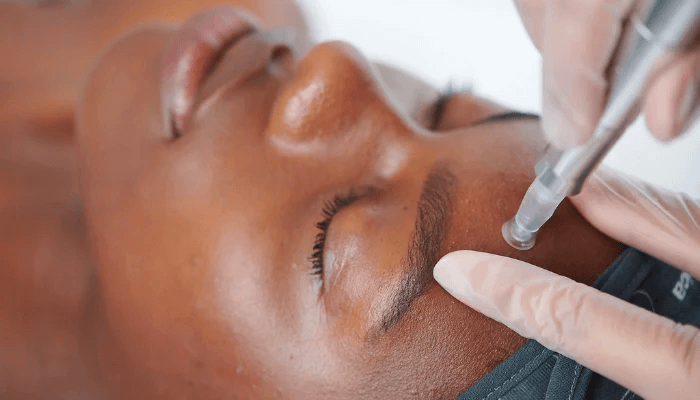 📌 While it is a common belief that applying active ingredients and retinol shortly after microneedling can enhance the results, this notion is actually misleading. Using active ingredients too soon after the procedure can disrupt your body's natural healing process.
🪄 Tip:
Instead of active ingredients, use
hyaluronic acid serums
. They provide much-needed hydration to your skin, supporting the collagen production process without interfering with it.
Who Should Be Cautious Before Treatment
Some people should avoid microneedling or seek approval from a doctor before getting the procedure due to specific conditions. They include:
If you have skin conditions (such as cold sores, bruised skin, eczema, rosacea, active acne, fungal infections, rashes, or skin cancer), then you should take precaution and check with your medical professional before commencing any microneedling.
While having these conditions doesn't necessarily rule out microneedling, it's crucial to avoid triggering an inflammatory skin response that could worsen these concerns.
If you've ever had keloid scarring (raised scarring), you should also check with your medical professional before microneedling. The procedure involves making tiny wounds in the skin, which could make keloid scars worse for people prone to them.
If you're taking medications such as AccutaneAccutane is a drug, which is primarily used to treat severe and persistent cases of acne., antibiotics, or antidepressants, it's also important to consult with the doctor before considering the procedure.
📌 Some medications may make microneedling unsuitable, while others may require careful supervision.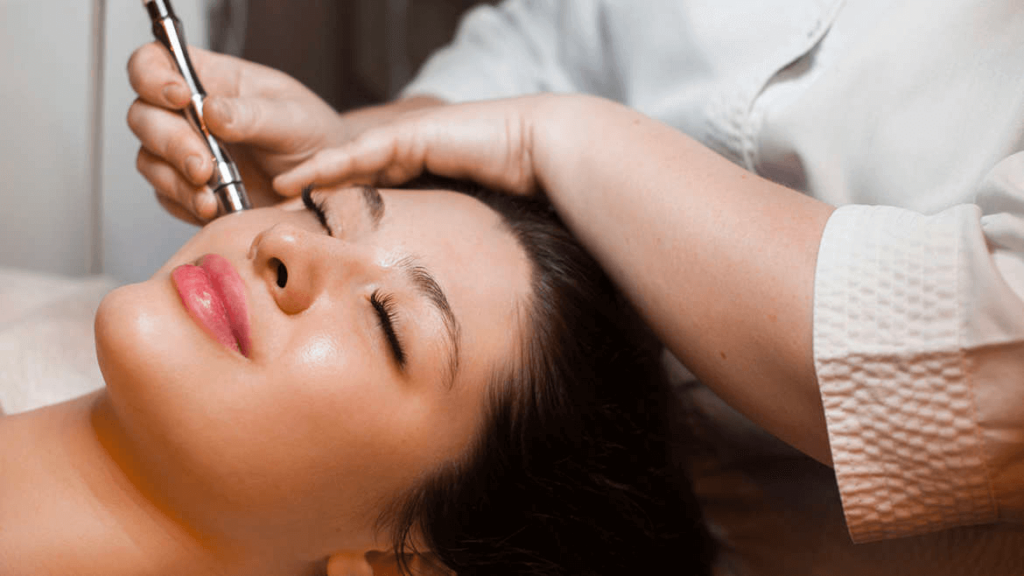 Cosmetic treatments and surgeries
If you're undergoing cosmetic treatments including chemical peels, laser, or cosmetic surgery (for example, filler injections, Botox), it's necessary to wait until your skin fully recovers before commencing microneedling. As it can potentially interfere with the healing process.
Whether investing your time and money in this technology is worthwhile? The answer is yes, and we have compelling evidence to support it.
Check out our article to uncover why microneedling pens are making waves globally, top devices, and authentic customer reviews.
Summary
Microneedling is a highly effective and transformative skincare procedure that can yield remarkable results in improving skin texture, reducing the appearance of scars and wrinkles, and rejuvenating your overall complexion.
So, does microneedling hurt? While the thought of tiny needles puncturing your skin may sound daunting, the discomfort associated with the procedure is generally quite manageable. Additionally, advances in technology and the availability of numbing creams have further improved the comfort of the procedure.
After microneedling, proper post-care is crucial to ensure the best results. Above, we've covered essential tips for aftercare, so follow these guidelines and enjoy the desired outcomes for skin health.
FAQ
〰️ Does Rf Microneedling Hurt?
RF (Radiofrequency) microneedling can be uncomfortable for some individuals, but it typically involves less pain compared to traditional. Most people experience discomfort that can be managed with a numbing cream applied before the procedure.
❓ Does Microneedle Roller Hurt?
Microneedle rollers typically cause a tingling or pricking sensation, while, for example, microneedle pens offer better depth control and may feel less uncomfortable due to built-in vibration.
🤔 Does Microneedling Hurt on the Face?
Microneedling on the face can cause a pricking sensation, but it's usually well-tolerated. However, on areas of your face such as the jawline and forehead, it can be more unpleasant due to nerve endings and bony structures.
🏠 Does at Home Microneedling Hurt?
At home microneedling can be uncomfortable, but it's generally milder than professional treatments. Follow the instructions carefully, use a numbing cream if needed, and maintain proper hygiene to minimize discomfort and reduce the risk of complications.
📍 What Are the Side Effects After Microneedling?
Common side effects include temporary redness, swelling, skin peeling, dryness, and occasionally minor bruising. Following post-procedure care is essential for a smooth recovery.
References
Singh A, Yadav S. Microneedling: Advances and widening horizons. Indian Dermatol Online J. 2016 Jul-Aug;7(4):244-54. doi: 10.4103/2229-5178.185468. PMID: 27559496; PMCID: PMC4976400.
Iriarte C, Awosika O, Rengifo-Pardo M, Ehrlich A. Review of applications of microneedling in dermatology. Clin Cosmet Investig Dermatol. 2017 Aug 8;10:289-298. doi: 10.2147/CCID.S142450. PMID: 28848356; PMCID: PMC5556180.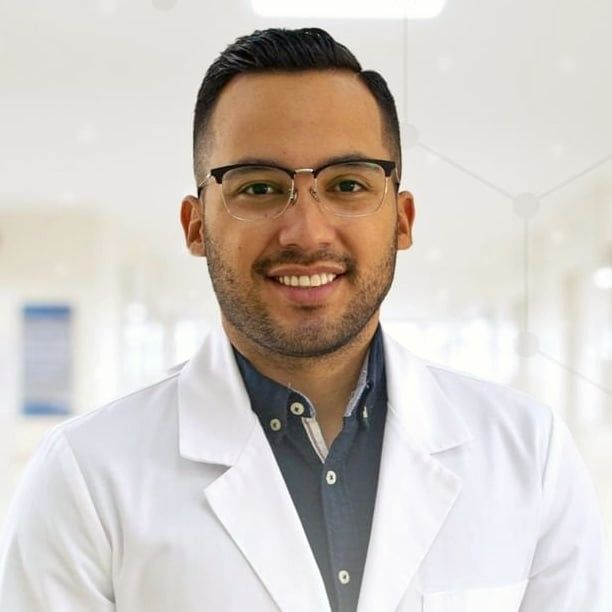 Dr. Jose Diego Mier is a board-certified dermatologist with over a decade of experience in light therapy, dermatology, and skin care. As the founder of the Heliotherapy Research Institute, Dr. Mier has dedicated his career to the study and application of light-based therapies for various skin conditions, including acne, psoriasis, eczema, and skin aging. He is renowned for his extensive research contributions, numerous publications in leading dermatology journals, and his work has been recognized with awards for excellence in research and innovation. He has been invited to speak at national and international conferences, sharing his expertise and insights on light therapy and skin care.