Milan Laser Hair Removal: Ultimate Guide (+ Real Reviews)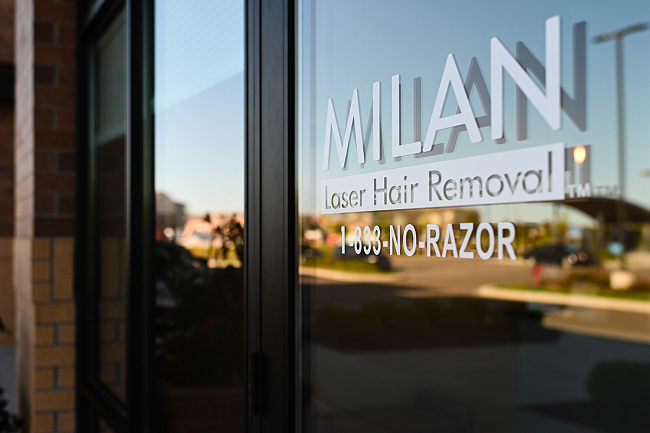 Unwanted hair is a common problem for many people, and there are many methods for removal available in the market. However, the most effective and long-lasting solution is laser hair removal.
Milan laser hair removal is a well-known clinic that specializes in this service. In this article, we will talk about Milan laser hair removal, including how it works, what to expect during the procedure, and how to ensure the best results. Also, we'll share reviews from real users to help you get a better understanding of the quality of service and expected results.
Milan Laser Hair Removal: Overview
Milan laser hair removal is a US-based company that specializes in laser hair removal services. Established in 2012 by two certified medical doctors, the company has since grown to encompass more than 250 locations across 30+ states. This company is most popular in Illinois and Michigan, as there are already more than 15 clinics there and new ones continue to open.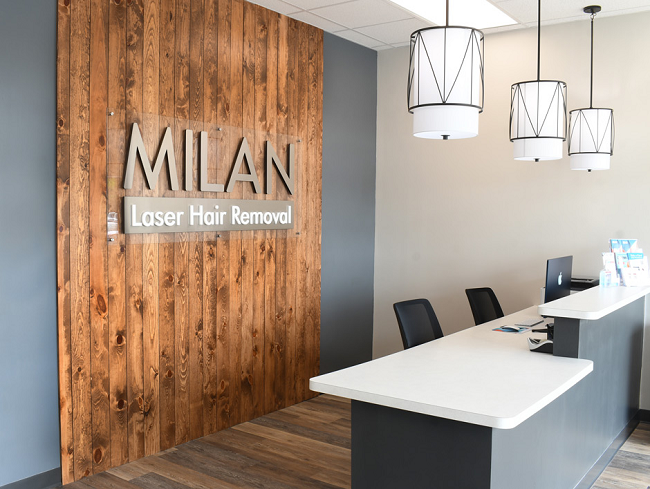 The company's goal is to deliver affordable, top-notch laser hair removal solutions in a comfortable and hospitable setting. The clinic uses state-of-the-art technology and highly trained and licensed medical professionals to perform its services.
What sets Milan laser hair removal apart from its competitors is the groundbreaking "Unlimited Package" that grants its customers unlimited laser hair removal treatments for life at no extra cost.
What Type Of Laser Is Used?
Milan Laser Hair Removal uses the latest technology, the Candela GentleMax Pro laser, the device that uses two types, an Alexandrite laser and a Nd: YAG laser, in one platform. This allows for the treatment of a diverse array of skin types and hair colors.
The Alexandrite laser has a longer wavelength of light that targets the melanin in the hair follicle, making it effective for treating lighter skin tones and finer hair.
The Nd: YAG laser has a shorter wavelength of light that can penetrate deeper into the skin, making it more suitable for treating coarser hair and darker skin tones.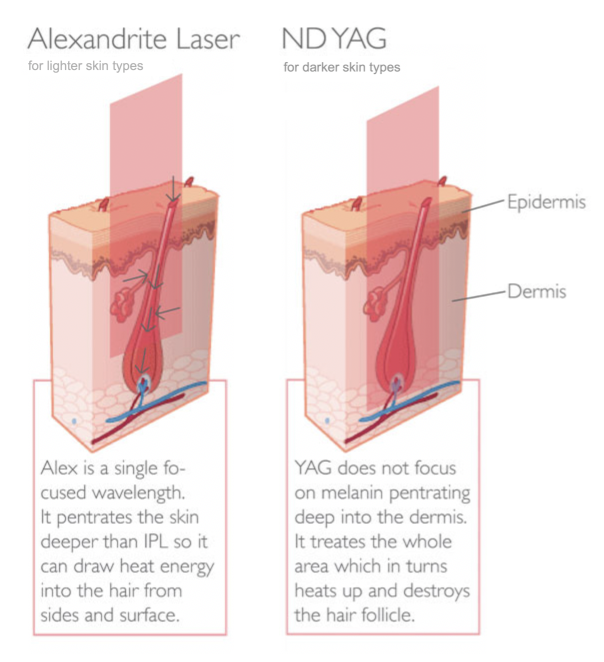 Also, the Candela GentleMax Pro laser also uses a patented Dynamic Cooling Device (DCD) that sprays a burst of cooling mist onto the skin just before each laser pulse. This helps to protect the skin and minimize discomfort during the treatment.
How Does It Work?
The laser emits light that is absorbed by the melaninMelanin is a natural pigment that is responsible for the color of our skin. in the hair, converting energy to heat that damages the follicle and impedes future growth.
Treatment targets hair in the anagen phase, when follicles have the most melanin and are most responsive. Since not all of them are simultaneously in this stage, multiple sessions are required to remove all hair in the area.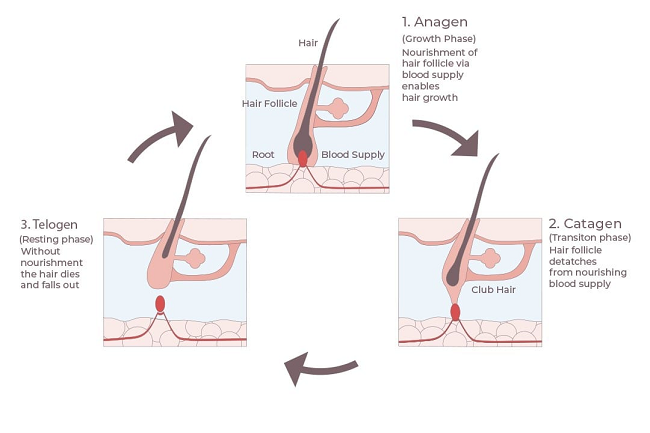 Laser hair removal gives optimal results for dark hair and fair skin, as melanin is the target; light or low-melanin hair may be less responsive. However, newer lasers, such as in Milan's company, are designed to function on all skin types and hair colors.
How Effective Is Milan Laser Hair Removal?
Milan laser hair removal uses FDA-approvedFDA-approved means that a product or treatment has been tested and approved by the U.S. Food and Drug Administration (FDA) as safe and effective for use. lasers that can safely remove hair on all skin tones. Plus, their team of certified laser technicians is highly trained to make sure your treatment is as safe and effective as possible.
Most clients see a whopping 95% reduction in hair growth after just seven treatments [1].
The company also offers a lifetime guarantee on their services, meaning that clients can receive free touch-up treatments for life to maintain their hair-free results.
Below we take a look at the testimonials of real customers to more accurately gauge the experiences and the effectiveness of Milan laser hair removal services.
Customer Reviews
"Milan laser is an exceptional choice for anyone looking to get rid of unwanted hair. Not only have I seen a significant difference in my hair growth, but also the staff here are so nice and take care of my condition throughout the entire process.

The results speak for themselves — after just 2-3 treatments, you'll notice an improvement, and the best part is that each treatment only takes a mere 15-20 minutes per month!"
— Claire, AZ
"I'm thrilled to say that my bikini line is now silky-smooth and hair-free, thanks to Milan! The team of lovely ladies there made me feel completely at ease throughout the entire process. Not only that, but the appointments were lightning-fast too, so it was super convenient for my busy schedule."
— Eliza, MI
"I can't express how ecstatic I am! The experience has been an absolute breeze, and the masters here are simply phenomenal — they genuinely value your well-being. And the cherry on top? It actually produces results!"
— Kate, UT
What To Expect From A Milan Laser Procedure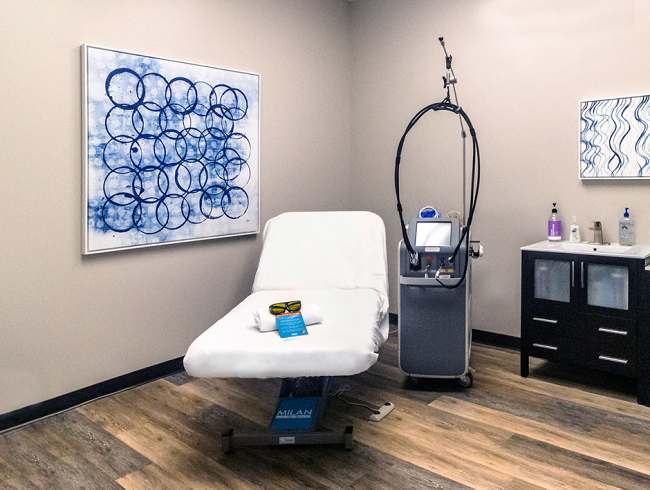 Firstly, you will have a consultation with a trained laser technician to discuss your skin and hair type, as well as your goals for the treatment. They will assess your eligibility for the procedure and provide you with a customized plan.
Preparation
After reviewing your individual treatment plan, your first appointment will be scheduled. As with any treatment, you need to prepare to minimize side effects.
Hold off the sun to maintain your natural skin tone and avoid any self-tanning products. Also, it's recommended to shave either on the day of or the day before your meeting. In addition, don't use makeup, lotion, or perfume as these products can interfere with the procedure and potentially cause skin irritation.
Treatment
During the treatment, you may feel a slight stinging or prickling sensation, but most people find the procedure to be relatively painless. The length of the session will depend on the size of the area, but most of them last between 15 minutes to an hour.
After the treatment, the laser technician will apply a soothing lotion or gel to the treated area. It's possible that you might encounter some redness and slight inflammation, but these symptoms should alleviate within a few hours.
📌
You will be advised to avoid sun exposure and hot baths for a few days following the treatment, as well as to wear loose clothing to minimize irritation to the treated area.
Next Steps
It's important to note that laser hair removal is a gradual process, and multiple treatments are usually necessary to achieve the desired results. Milan laser typically recommends six to eight sessions spaced several weeks apart to achieve optimal results.
Following the initial treatment plan, you may require some touch-up procedures due to various factors such as hormonal changes, aging, or genetics that can cause new hair growth. But fret not, book an appointment and the company takes care of it without any extra charge.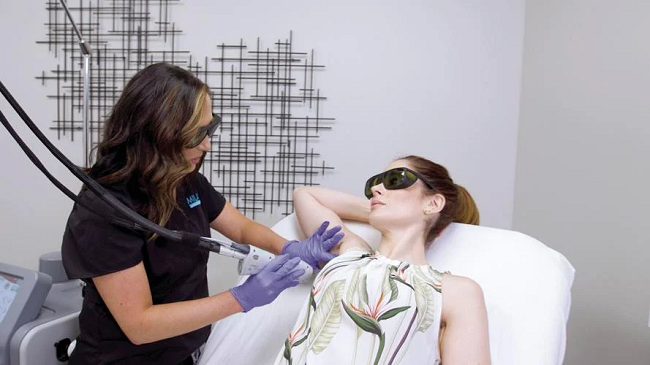 How Much Does Milan Laser Hair Removal Cost?
Milan Laser Hair Removal offers financing options to make the treatment more affordable for everyone. They believe that everyone should have the opportunity to get smooth, hair-free skin at a reasonable price.
That's why the company offers 100% credit approval for financing options, and payment plans can be as low as $29 per month. This makes it easier for clients to budget the cost of the treatment over time and still achieve the desired results.
Milan Laser Hair Removal also offers a unique program called "The Unlimited Package". It includes unlimited sessions on a specific area for one price — for life! This means that clients can continue to receive treatment for the same area, as many times as necessary until they achieve the desired results without worrying about additional costs.
The website does not list the exact price, but we did a little research by asking customers and looking for reviews.
Based on this, prices will vary depending on the area you choose.

For example, for a bikini area you will need to pay almost $3,000, a facial laser treatment will cost $1,500, while for a full body — around $15,000 for an unlimited package.
It may seem a bit overpriced at first glance, but they have the ability to break it down into monthly payments (typically, fees can be spread over several years). Also, as we mentioned earlier, their price structure covers a lifetime, so if you need a touch up it's free.
Is Laser Hair Removal Permanent?
While laser hair removal can offer a long-lasting solution to unwanted hair, it is not permanent.
The outcome of the treatment can be influenced by a range of factors, such as the hair and skin type, the treated area, and the frequency of treatments received. Also, some hair may regrow over time, particularly if the individual has hormonal changes or if the treatment was not administered correctly. So touch-up treatments may be needed to maintain the results. On average, the number of such sessions is typically around 1-2 per year, but this can vary depending on the individual's hair growth patterns.
Summary
Milan laser hair removal is a popular and effective solution for those looking to get rid of unwanted hair. With a team of experienced professionals and state-of-the-art technology, they ensure that clients receive the highest quality treatment in a comfortable and safe environment.
Based on user reviews, Milan laser has a high success rate and clients are generally satisfied with the results they achieve. Also, the company offers competitive and affordable pricing for its services, making it a cost-effective option for many people.
FAQ
📌 What is Milan laser hair removal?
Milan laser hair removal is a chain of medical spas that provides laser hair removal treatments using state-of-the-art technology. The company uses the latest FDA-approvedFDA-approved means that a product or treatment has been tested and approved by the U.S. Food and Drug Administration (FDA) as safe and effective for use. devices to safely and effectively reduce hair growth on various parts of the body.
🔍 Does Milan laser hair removal hurt?
The sensation during treatment varies for each individual, but most people describe the feeling as a slight tingling or snapping sensation. Milan laser hair removal uses a cooling system to help alleviate any discomfort.
🤔 How many Milan laser treatments will I need to see results?
The number of treatments required to achieve desired results can vary depending on the individual's skin and hair type, as well as the area being treated. Generally, most people require a series of six to eight treatments spaced several weeks apart.
👀 Is there any downtime after the Milan laser treatment?
No, you can resume your normal activities immediately after the session. However, it is recommended to avoid direct sunlight and apply sunscreen to the treated area.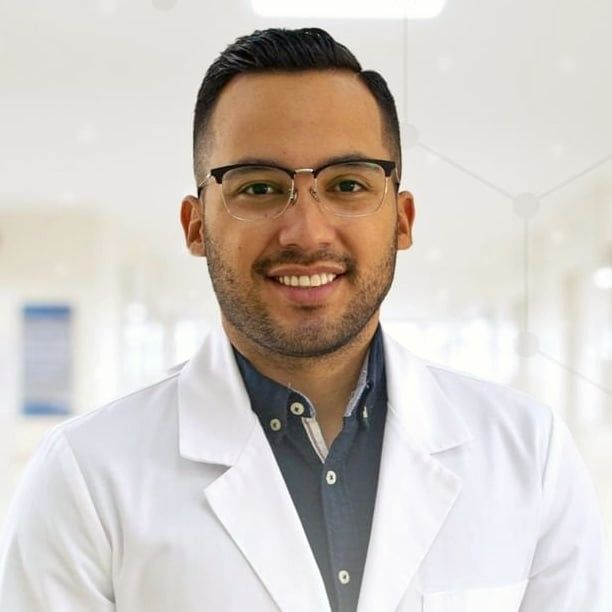 Dr. Jose Diego Mier is a board-certified dermatologist with over a decade of experience in light therapy, dermatology, and skin care. As the founder of the Heliotherapy Research Institute, Dr. Mier has dedicated his career to the study and application of light-based therapies for various skin conditions, including acne, psoriasis, eczema, and skin aging. He is renowned for his extensive research contributions, numerous publications in leading dermatology journals, and his work has been recognized with awards for excellence in research and innovation. He has been invited to speak at national and international conferences, sharing his expertise and insights on light therapy and skin care.