Is Omnilux worth it? Reviews & Before and After Results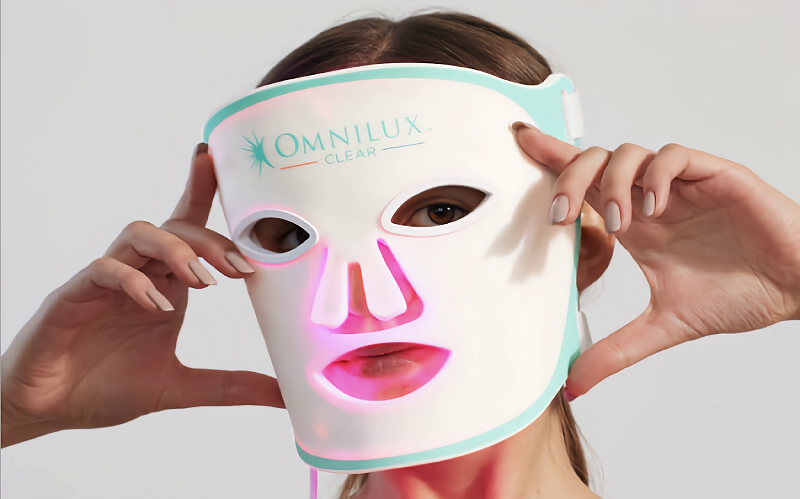 The Omnilux LED mask is a new and innovative cosmetic device that has taken over the skin care industry. Light therapy is used in these masks to improve the overall appearance and condition of the skin, providing a range of benefits for all skin types.
You know, sometimes people may have problems with their skin and can't treat them with medications, so they might try Omnilux LED therapy to understand if Omnilux is worth it.
In this article, we will dive into the science behind Omnilux LED masks, look at their effectiveness as a skin care treatment, and determine if they are worthy products on the beauty market.
Omnilux LED masks can truly transform your skincare regimen. Read more about them in our article, where you'll get to know their pros & cons and other
Omnilux devices
.
What Is The Omnilux LED Mask Treatment?
Omnilux Light Therapy is used to repair skin damaged by the environment or the sun. It is non-invasive and comes in the form of a silicone mask, making it easy to use. The mask emits wavelengths of light such as red light (reduces inflammation, pigmentation, and redness), near-infrared light (works deep into the fiberCells that formate connective tissue, support and connect other organs in the body cells), and blue light (treats acne, and improves skin color and texture).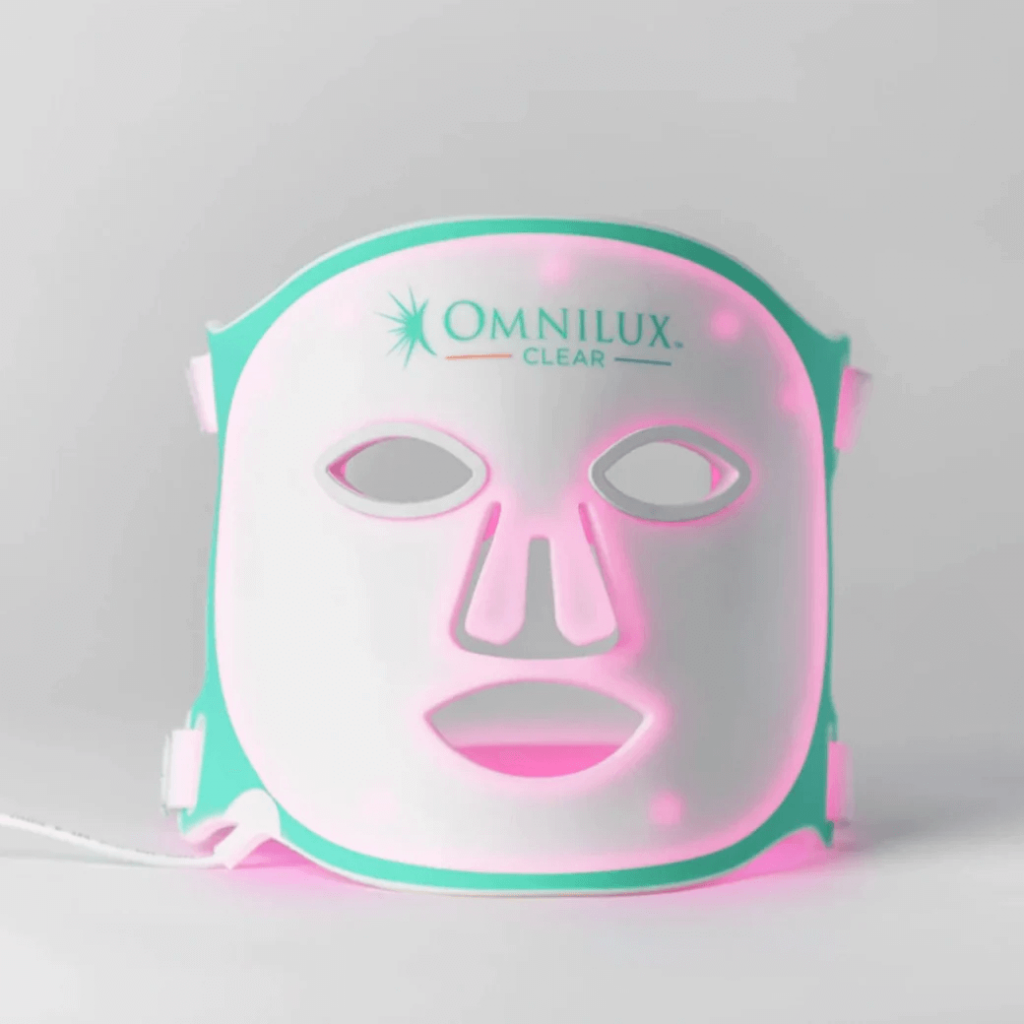 You may think that taking care of your face is enough, but don't forget about your neck and hands! These areas can often give away your real age, so it's important to give them some attention too.
Omnilux LED
has a variety of devices that can help you keep your youth, so check them out today.
How Does It Work?
Omnilux LED masks emit light of a specific wavelength, penetrating the skin to different depths. Each mask emits different types of light for different conditions: it can be red and infrared light or blue and red light.
Red light therapy reduces wrinkles and pores, stimulates collagen and elastin production, and improves skin elasticity. Low-frequency light waves allow the body to briefly replenish the energy it lacks for biochemical processes.
Blue light is the most effective against bacteria and is often used to treat acne-prone skin as it effectively reduces inflammation. It fights acne bacteria and is also effective in treating rashes when antibiotics do not help. Blue light treatment can also help prevent future outbreaks of bacterial skin infections.
Near-infrared light can heal and repair minor scars and skin damage. It also stimulates cellular energy, thereby increasing collagen and elastin levels and rejuvenating the skin.
Benefits Of Omnilux Light Therapy
Omnilux light treatment can result in a variety of benefits for your general skin health, including:
Increases collagen production: The Omnilux Contour Face LED mask stimulates the production of collagen, which is essential for healthy, youthful skin. Collagen helps to tighten and smooth the skin and reduce the appearance of fine lines and wrinkles.
Improves skin texture: The Omnilux Clear LED mask helps reduce the appearance of blemishes, scars, and other imperfections.
Reduces inflammation: The Omnilux Clear LED mask has anti-inflammatory properties that help reduce redness and irritation. This makes it ideal for sensitive and acne-prone skin.
Promotes good moisturization: The Omnilux Contour Face LED mask restores the skin's protective layer and moisture balance, helping to eliminate dryness and flaking.
Reduces puffiness and dark circles under the eyes: The Omnilux Contour Face LED mask improves blood circulation and stimulates the formation of new capillaries. This instantly gives the skin a healthy glow as new capillaries provide more oxygen and nutrients to all skin cells.
Is Omnilux Worth It?
Omnilux is an effective choice for reducing skin inflammation, rejuvenating the skin, and treating acne. Clinical studies [1] have shown that Omnilux light therapy is effective in improving the overall appearance of skin texture and reducing various types of acne scars. The study involved 23 volunteers who received 20 minutes of therapy 3 times a week on one side of the face during the day. The experiment was regularly analyzed, and skin condition indicators were evaluated. As a result, 91% of patients noted changes for the better.
Additionally, Omnilux is a non-invasive, painless technology with no downtime, making it a convenient and low-risk option for individuals looking to improve their skin's appearance.
📝 The Verdict:
The effectiveness of Omnilux masks will depend on the individual and their specific skin concerns, but
for many people
, it is a highly beneficial and worthwhile treatment.
Omnilux Clear Vs Contour Treatment
Omnilux produces two types of face LED masks; they are both effective but perform different functions depending on what you need to treat.
The biggest difference between these two devices is that Omnilux Clear produces blue and red lights, while Omnilux Contour Face produces red and near-infrared lights.
As Omnilux Clear emits blue light, it's designed to reduce aggressive acne and patches, as well as redness and irritation. This aids in the speedier clearance of outbreaks, and acne scars are reduced and softened in appearance.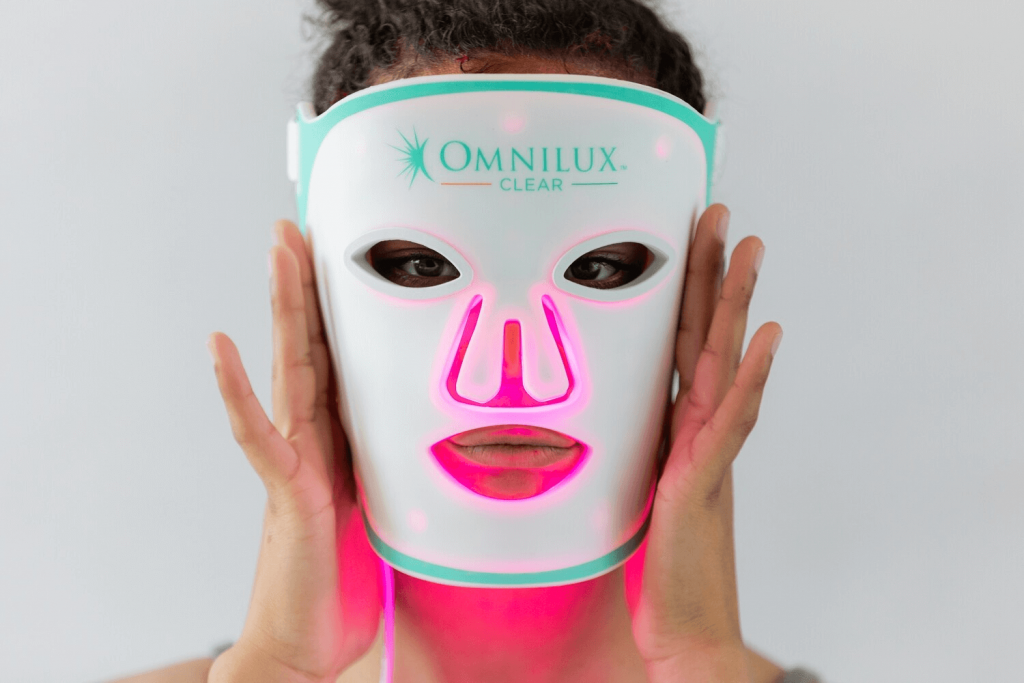 Unlike its predecessor, Omnilux Contour Face uses light to minimize fine lines and pigmentation and dramatically improve the appearance of younger, healthier skin.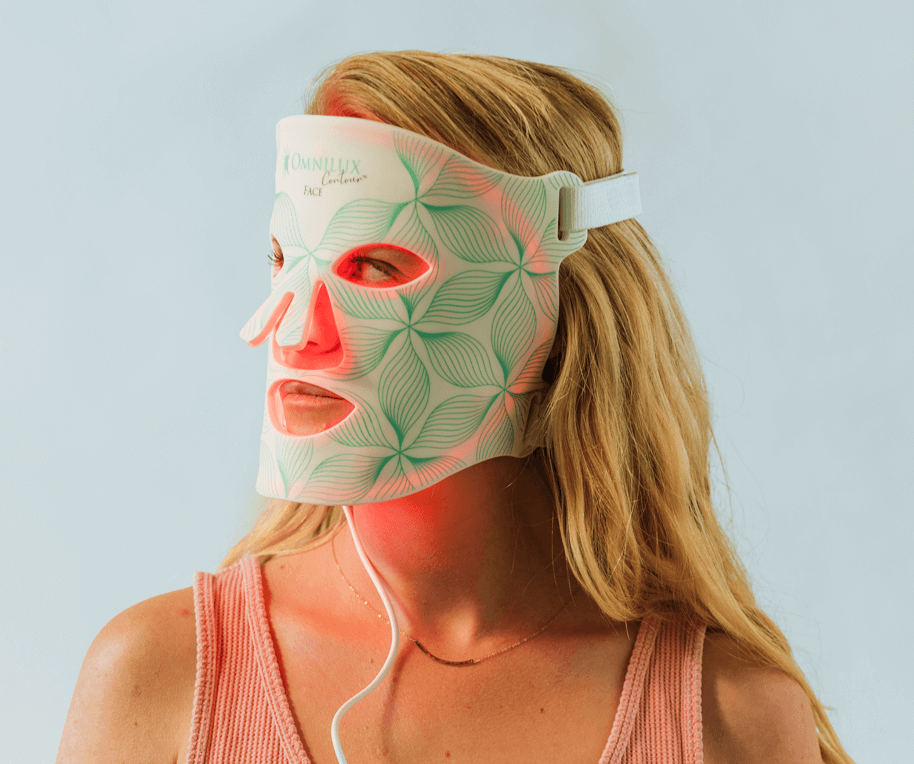 Sometimes people are tired of taking medications or going to procedures in clinics to get a good skin condition, so
Omnilux treatment
is a great solution, as LED masks are portable, and you can take therapy at home.
Omnilux Clear Reviews
Omnilux has taken the beauty world by storm, and people everywhere are raving about its transformative effects. You don't have to take our word for it – read a few customer reviews that confirm the impressive results of Omnilux Clear.
"So far, utilizing the Omnilux Clear has resulted in a considerable reduction in irritation on my face. This is absolutely essential in my beauty routine. I use it approximately five times per week and can't wait to see where my skin is in a few months."
Alice, CA
"I've already seen a difference in my complexion after a few uses of this lotion. It's simple to use, and I appreciate that it just takes 10 minutes a few times per week. I used the creams that my physician recommended."
Kate, US
"I've been using this mask every day for about 8 weeks. I've observed a considerable reduction in the size of my acne pustules, no change in blackheads, and the occurrence of papules. It took around 4 weeks of regular use of the mask before I noticed any results. Although this is not a "cure" for acne, it has helped me, and I am extremely glad to no longer have acne on my face!"
Bella, NY
Omnilux Contour Face Reviews
We know how frustrating it can be to try countless products with little to no success, but Omnilux Contour Face proves that worthy devices exist. But don't take our words for granted — check out a few more reviews by real customers.
"My Omnilux Contour is fantastic! My skin appears rejuvenated, even, and plump right after treatment. My cheeks' redness has substantially diminished with prolonged use."
Elizabeth, US
"My skin has received several praises. This was a Christmas present from my hubby. My skin tone and texture have improved significantly."
Patricia, AL
"My Omnilux red light mask is fantastic! Also, when it started flickering 8 months after I bought it, Customer Service was quick to reply. I emailed them an explanation as well as a video showing the problem. They replaced the faulty mask extremely quickly."
Jennifer, AZ
Also, according to clinical studies, Omnilux Contour users experienced the following: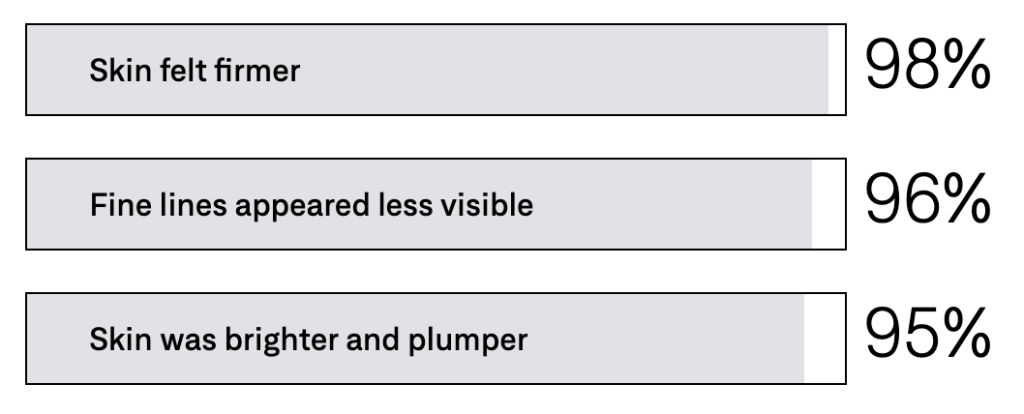 That's an impressive track record. But don't just take our word for it. See for yourself what Omnilux LED masks can do for your skin.
Omnilux Before And After Using It
Omnilux is a medical-grade LED light therapy device that has been used to treat various skin conditions, including acne, fine lines and wrinkles, and hyperpigmentation. Here are some before and after results of using Omnilux masks.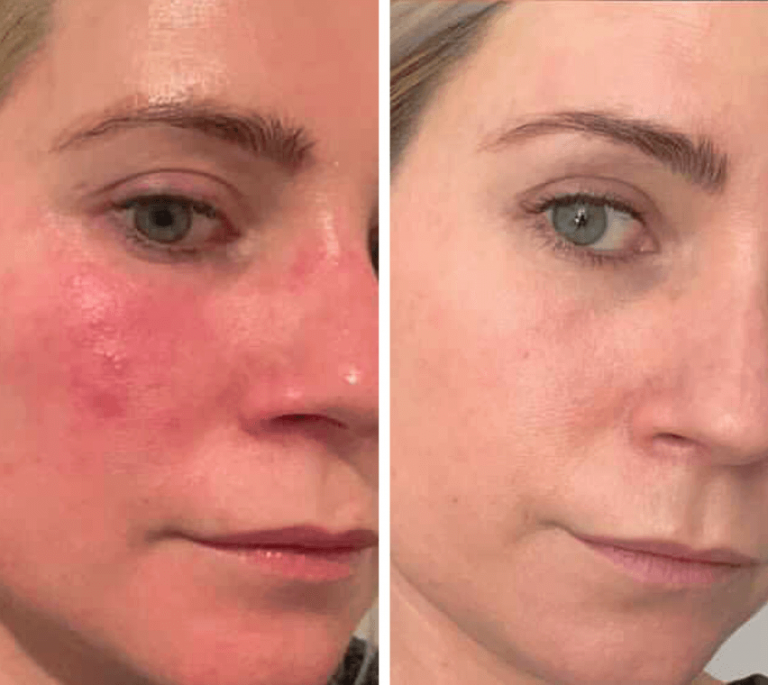 Omnilux Clear: After several treatments, the number and intensity of breakouts may decrease, as well as redness and inflammation.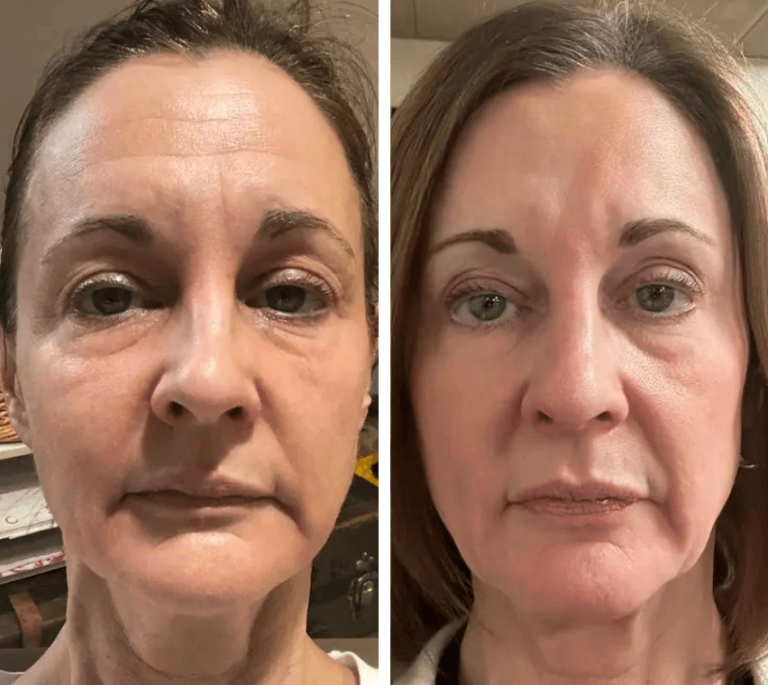 Omnilux Contour Face: After several treatments, patients can expect smoother, more youthful skin with reduced wrinkles and fine lines.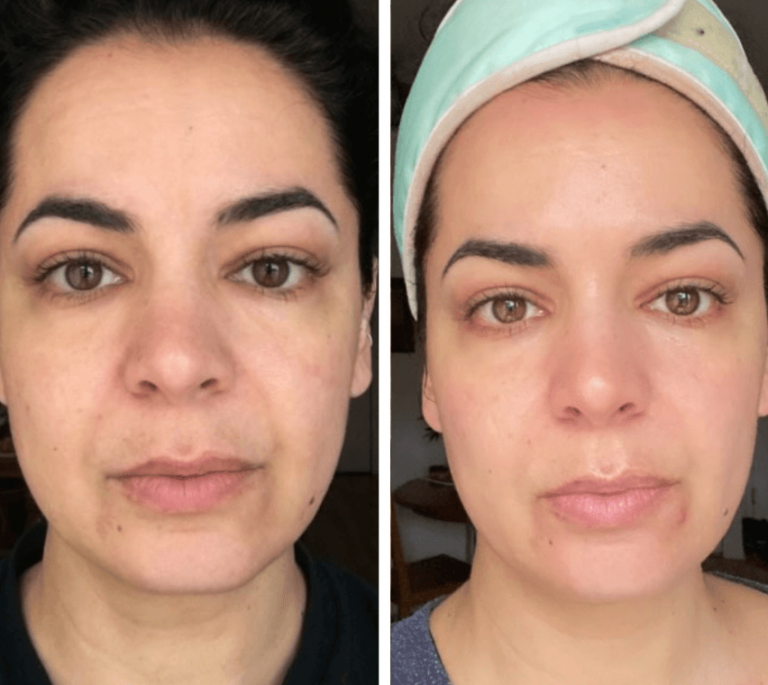 Omnilux Contour Face: After using Omnilux several times, patients notice a more even skin tone and a reduction in age spots.
Are LED Masks Safe?
Almost all light therapy devices are considered safe when used properly. Omnilux masks have been approved for use by the U.S. Food and Drug Administration (FDA) to treat various levels of acne (mild to moderate) and reduce wrinkles.
The light waves used in LED masks are safe and have no consequences in use related to skin damage or other diseases (e.g., cancer). Also, some studies show that light therapy can provide the skin with a protective effect, so the face will not be exposed to the environment during the day.
Nonetheless, it is critical to read and follow the directions that come with the LED mask. Overuse or misapplication of the mask may result in skin irritation, redness, and other negative effects. It's also a good idea to avoid wearing the LED mask if you have rosacea, eczema, or psoriasis, as phototherapy might aggravate these disorders.
If you are looking for a safe and non-invasive LED treatment that is effective and portable,
Omnilux masks
can be a good option for you.
Overall, LED masks can be a safe and effective tool for improving skin health and appearance when used properly and in consultation with a healthcare professional.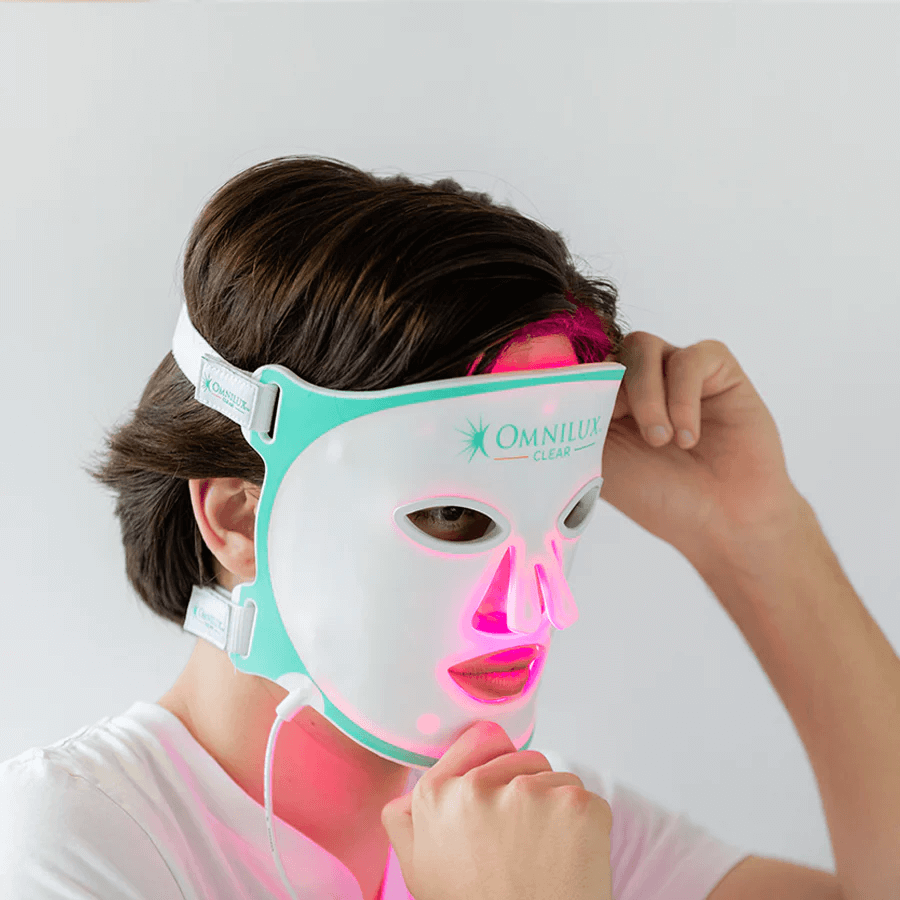 Do Dermatologists Recommend Omnilux?
In general, dermatologists almost always recommend Omnilux, justifying it by the fact that it is a safe and quite effective product for improving skin conditions or treating certain diseases.
The Omnilux mask is well-known, widely researched, and extremely effective in the treatment of wrinkle reduction,skin smoothing, and tightening.
Yet, because everyone has various skin features, Omnilux may impact each individual differently. As a result, you should visit a doctor before purchasing the equipment to avoid injury and the onset of new ailments. After all, experts can analyze your skin condition and propose the best care or treatment in numerous clinics.
Summary
After conducting research, we can say that Omnilux is a non-invasive, FDA-approved LED therapy, so it is safe. Omnilux masks are painless, so they're a good option for people who want to improve their skin condition without surgery and a lot of medication.
To summarize, Omnilux is worth your attention, because safety in use and in consequences for our skin, as well as the visibility of results, are important for all of us.
Our another article about
Omnilux LED masks
can also help you in understanding if Omnilux worth it, which exactly masks are better to use for different skin conditions and all their pros&cons.
FAQ
👱 Can you use Omnilux every day?
The Omnilux program consists of three to five therapies per week for four weeks, followed by maintenance as needed. You may, however, wear your mask every day if you choose.
⏲️ How long does Omnilux last?
The Omnilux is entirely portable and battery-operated, allowing you to walk or move about while wearing it. To recharge the battery, which lasts roughly 140 minutes or 14 treatments, just connect it to an outlet.
💸 How much does Omnilux cost?
The price of the Omnilux varies from $395 to $600, depending on what kind of device you want to buy and what kind of light it emits.
⌛ How long does it take to see results from Omnilux?
A minimum of four to six weeks, but most likely more, is required for both acne and anti-aging skin benefits. A person with more severe wrinkles or acne may need to take it for an extended period before noticing a change.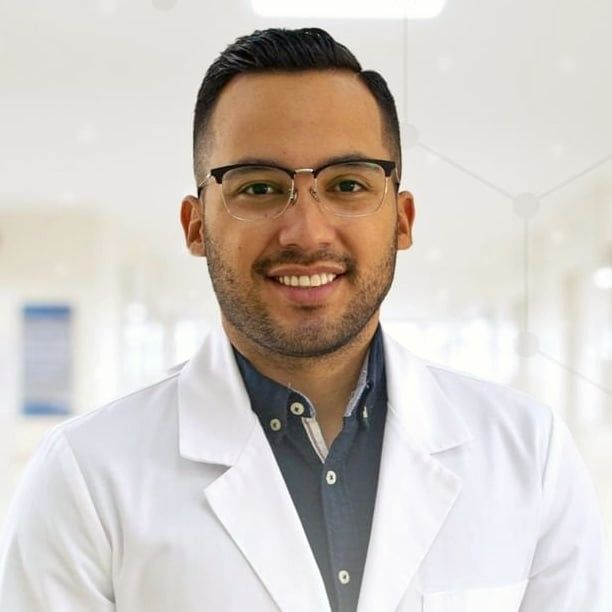 Dr. Jose Diego Mier is a board-certified dermatologist with over a decade of experience in light therapy, dermatology, and skin care. As the founder of the Heliotherapy Research Institute, Dr. Mier has dedicated his career to the study and application of light-based therapies for various skin conditions, including acne, psoriasis, eczema, and skin aging. He is renowned for his extensive research contributions, numerous publications in leading dermatology journals, and his work has been recognized with awards for excellence in research and innovation. He has been invited to speak at national and international conferences, sharing his expertise and insights on light therapy and skin care.