Higher Dose Infrared Sauna Blanket: Effectiveness & Reviews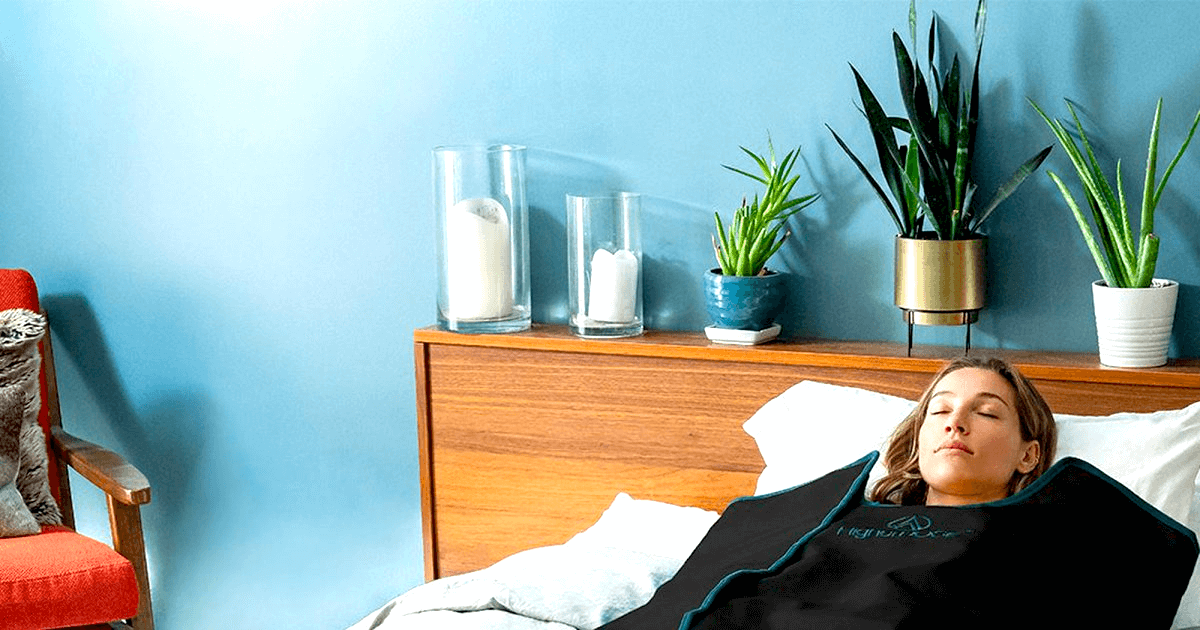 Higher Dose infrared sauna blanket is not just a blanket. It's an innovative, new product that works by delivering infrared rays to the body with the help of heating elements. This way it is possible to produce therapeutic effects in your own home, at any time you want, and even more — without spending money on expensive treatments for hours in a traditional sauna!
In this article, we will explain what the High Dose infrared sauna blanket is, how it works, its benefits and drawbacks as well as which devices deserve your attention.
What is the High Dose Infrared Sauna Blanket?
High Dose is a company that produces infrared sauna blankets. The company is based in the United States and was founded in 2009. Their cutting-edge device is an infrared sauna blanket — a machine that emits infrared light, which has health benefits.
High Dose infrared blanket is a home sauna, but it looks more like a rubber electric blanket. Plug it in, wrap yourself up, and after a few minutes, you will sweat. It can be used on a bed, sofa, or floor (however, keep in mind that the manufacturer does not recommend using it on a foam mattress cause the foam can break down over time. Additionally, the blanket may not be effective at providing the desired level of heat if it is used on such a mattress).
High Dose infrared sauna blanket helps with weight loss, pain relief, and skin problems. The owners also claim that this device has detoxification properties, helps with muscle tension, and improves the immune system.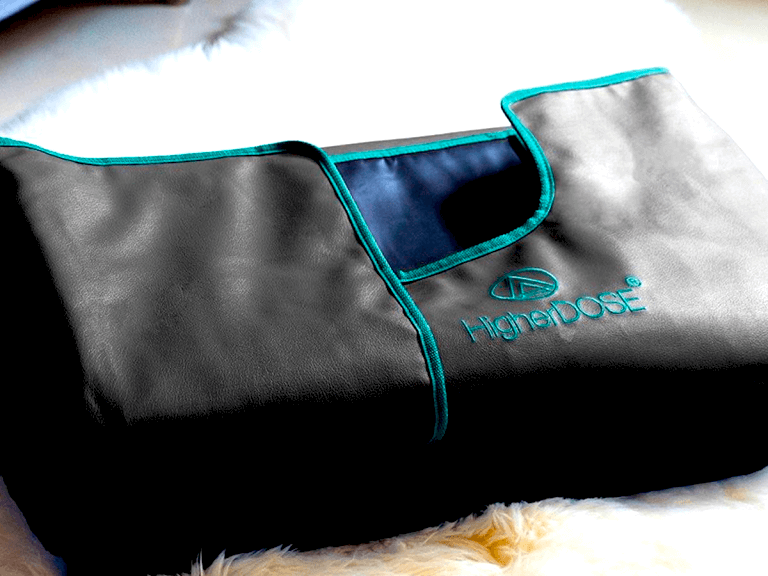 High Dose infrared sauna blanket is similar to other infrared saunas on the market but there are two major differences that make it stand out favorably.
The first difference is that the High Dose infrared sauna blanket emits almost 2 times infrared light than other devices on the market.
Another difference is that the High Dose infrared sauna blanket has been designed to emit more heat than other infrared saunas. If you compare this device with others on the market, then you will see that the High Dose infrared sauna blanket is over 3 times more powerful than other infrared saunas.
Тo find out more about infrared sauna blankets for a better experience,
see our article
.
How does the High Dose Infrared Sauna Blanket work?
You may be asking yourself, "What's so special about infrared saunas?" Many people are already familiar with the traditional conventional bath. It relies on heated surfaces inside the sauna to indirectly heat your body.
Infrared saunas take this process to a whole new level, as they heat your body without heating the surfaces of the room. This means that you can enjoy all of the benefits of a sauna without feeling like you're in an oven.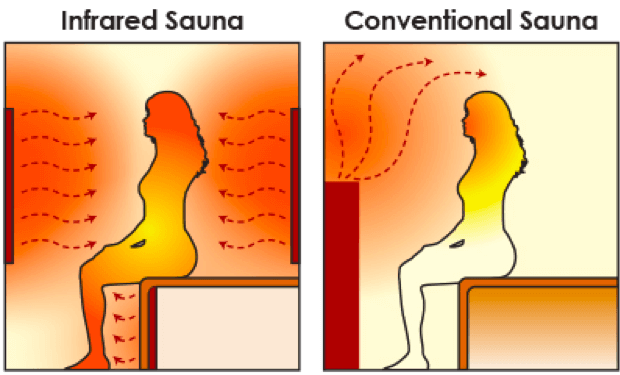 The High Dose Infrared Sauna Blanket takes this technology one step further by using high doses of far-infrared radiation to heat your body. This type is known for its ability to penetrate deep into your skin, reaching tissue and organs that other forms of radiation can't reach.
Also, infrared saunas make you sweat at a much lower temperature than traditional conventional saunas (usually between 120˚F and 140˚F compared between 150˚F and 180˚F). The lower temperature allows your body to flush out toxins in sweat without overheating.
Infrared saunas help you achieve the following goals:
🏃‍♀️ Weight loss
Infrared saunas can greatly aid weight loss and speed up your metabolism. The intense heat generated by the infrared rays helps to burn calories and fat, while the sauna's detoxification properties rid your body of harmful toxins. One 40-minute use of infrared sauna can burn up to 600 calories.
💆 Detoxification
Many people turn to infrared saunas as a way of flushing toxins out of their bodies. The infrared sauna works by heating your body and causing you to sweat removing impurities (heavy metals, environmental toxins, and chemicals).
🫀 Improved cardiovascular system
Sauna bathing has been shown to improve the cardiovascular system. Additionally, infrared heat can improve arterial compliance and reduce inflammation.
💪 Muscle recovery and pain relief
It's a great way to relax the muscles and get rid of inflammation after a workout or even after a long day on your feet. The owners claim that you can reduce your pain by up to 50% by using the High Dose infrared sauna blanket for 30 minutes per day.
👱‍♀️ Skin treatment
Skin problems such as psoriasis, dermatitis, and eczema can be improved or eliminated by the regular use of an infrared sauna. The heat from the infrared sauna will help to cleanse your pores, removing toxins and impurities that can cause skin problems. In addition, the sweat produced by using an infrared sauna can help to moisturize your skin.
Overall, infrared saunas are a great way to improve your health and well-being. They offer many benefits that you can't find in other forms of the sauna.
The science behind infrared sauna blankets
Today, infrared sauna blankets has many fans all over the world. It is an ideal treatment for increasing the function of the body system.
More information about the science of infrared therapy, its effects on the body, and at-home devices —
in our article
.
There are currently no studies specifically targeting infrared blankets, however, we have found studies that support the effectiveness of infrared saunas in general, which have a similar effect.
The following list is a breakdown of the studies that we have found supporting infrared sauna in each section.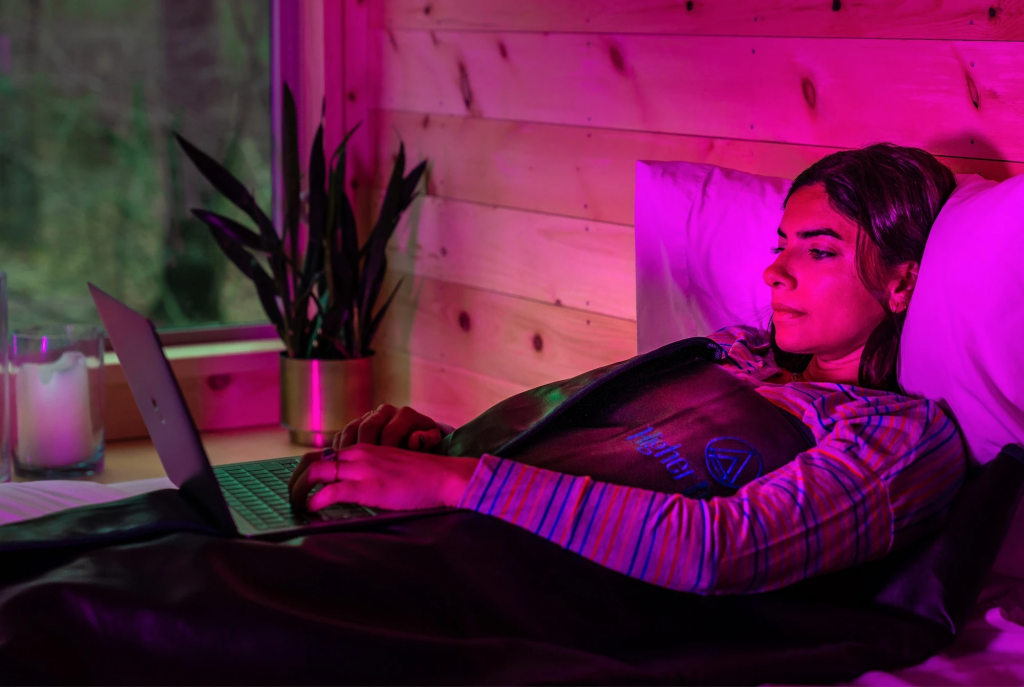 Effect on the cardiovascular system
A study [1] was involving 41 patients diagnosed with chronic heart failure (with an average age of 68 years) who were treated in an infrared cabin 5 times a week for 21 days. As a result, the patients noted an improvement in heart function and overall physical fitness.
In another study [2], 30 patients with congestive heart failure were divided into two groups. 20 people were treated with an infrared sauna, while the remaining 10 were treated with a placebo. The groups were given ten 15-minute sessions over 2 weeks. There were no side effects or changes in liver or kidney function. As a result, clinical symptoms improved in 17 out of 20 patients in the group. A decrease in cholesterol has been noted, which in turn reduces the risk of cardiovascular disease. The general condition of the patients also improved.
Infrared heat helps to lower blood cholesterol levels, which in turn significantly reduces the risk of heart disease (heart attack, coronary artery disease, etc.) and also lowers high blood pressure. As an additional effect, it can be noted that in the process of vasodilation, the muscles responsible for this process are trained, as a result, the walls of the vessels become more elastic.
Effects on detoxification and weight control
The heat radiation from the infrared sauna goes deep into the body and directly affects the fat. This not only makes it possible to control weight but also contributes to the detoxification of the body.
A two-stage study [3] showed that an increase in core body temperature leads to a decrease in body fat. The researchers concluded that people who used an infrared sauna three times a week for 30 minutes per session lost an average of 4 percent body fat over four months. For a 175 pound man, that translates into seven pounds of weight loss.
The following study [4] was conducted on 45 overweight men. They underwent four sessions of infrared saunas of 10 minutes each. As a result, it was noted that this treatment led to a significant decrease in body weight (0.65 kg per session).
Effects on pain
A study [5] was involving 39 patients with chronic low back pain. They were randomly assigned to infrared (IR) therapy or placebo treatment. As a result, 21 patients received IR therapy, and 18 received a placebo. The patients attended 7 weekly sessions. As a result, the IR treatment group showed a progressive reduction in pain levels of about 50%, which increased towards the end of the seven-week study period, in contrast to the placebo patients.
The following study [6] confirms the effectiveness of using infrared saunas for pain relief. 17 patients with rheumatoid arthritis (RA) and ankylosing spondylitis (AS) were treated over 4 weeks with a series of 8 infrared light treatments. The sessions were well tolerated, there were no side effects or exacerbations of the disease. As a result, pain, stiffness, and fatigue showed clinical improvement over the 4-week treatment period.
The intense heat from the infrared radiation penetrates deep into your muscles and tissues, which helps loosen up the tension. This in turn helps relieve pain.
Top-5 High Dose Infrared Devices
Infrared Sauna Blanket V3 — Best overall sauna blanket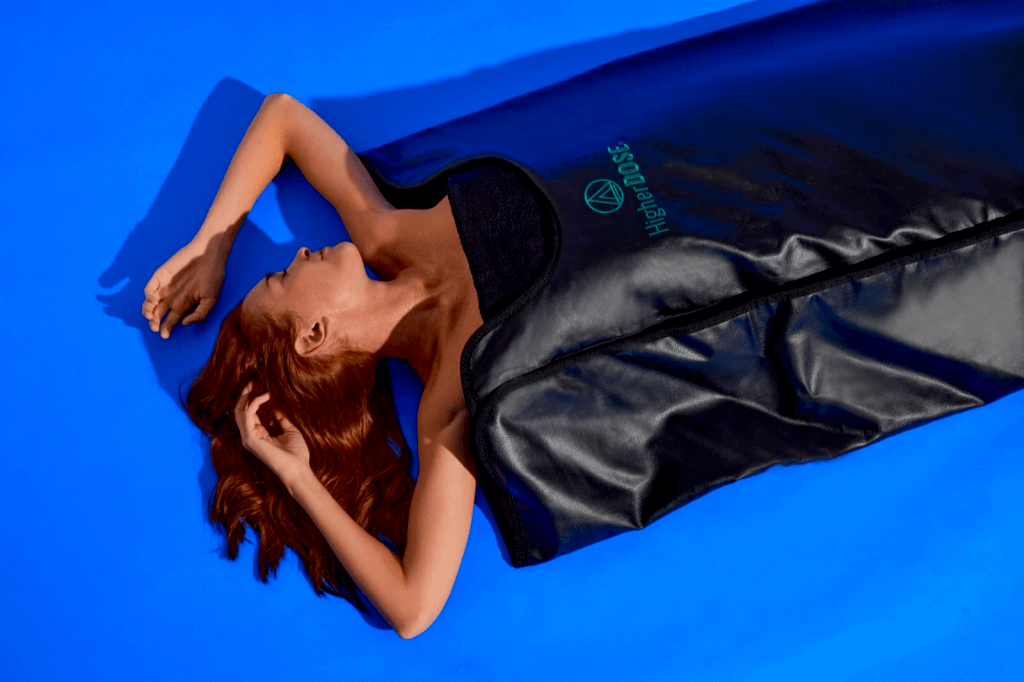 If you are looking for a high-quality infrared sauna blanket with all the features you need, the V3 is a perfect choice. It has a sleek, modern design and offers a wide range of benefits like detoxification, weight loss, better sleep, increased energy, and improved circulation. But if you want to improve your nervous system and reduce anxiety, then the Infrared PEMF Go Mat is your option.
The V3 is made from high-quality materials (waterproof polyurethane) and boasts many features that make it one of the best infrared saunas on the market. These features include:
A digital controller that allows you to customize the sauna to your preferences;
8 heating modes for different intensity levels;
An automatic timer (max 60 minutes) that switches off the sauna after a preset time.
The V3 infrared sauna blanket is also lightweight and portable, making it easy to transport and use wherever you need it. It's even tough enough to withstand the weather conditions.
We recommend using this device about three or four times a week. Each procedure should last between 30 and 45 minutes.
Infrared Sauna Blanket Insert — Best detox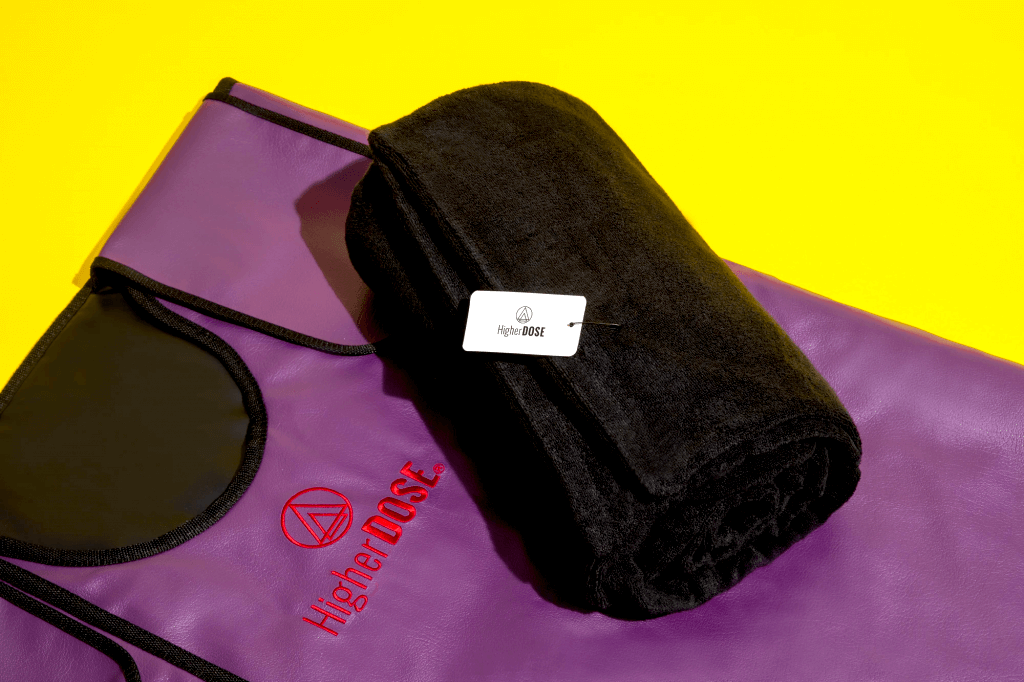 The infrared sauna blanket insert is a great way to add an extra layer of detox to your sauna session. These liners are made from a blend of 35% bamboo and 65% combed long-staple organic cotton. If you don't like to wear clothes during your session, this insert will help you to enjoy the infrared blanket to the fullest, absorbing sweat and protecting you from the heat.
The advantage of this insert over a regular towel is that it is shaped like a sleeping bag. It covers your feet and creates an extra layer between you and the warmth of the sauna blanket. This will further enhance the benefits of infrared light.
The Insert blanket will also help to simplify cleaning after using the blanket in the sauna. It is machine washable.
Infrared PEMF Go Mat — Best for relaxation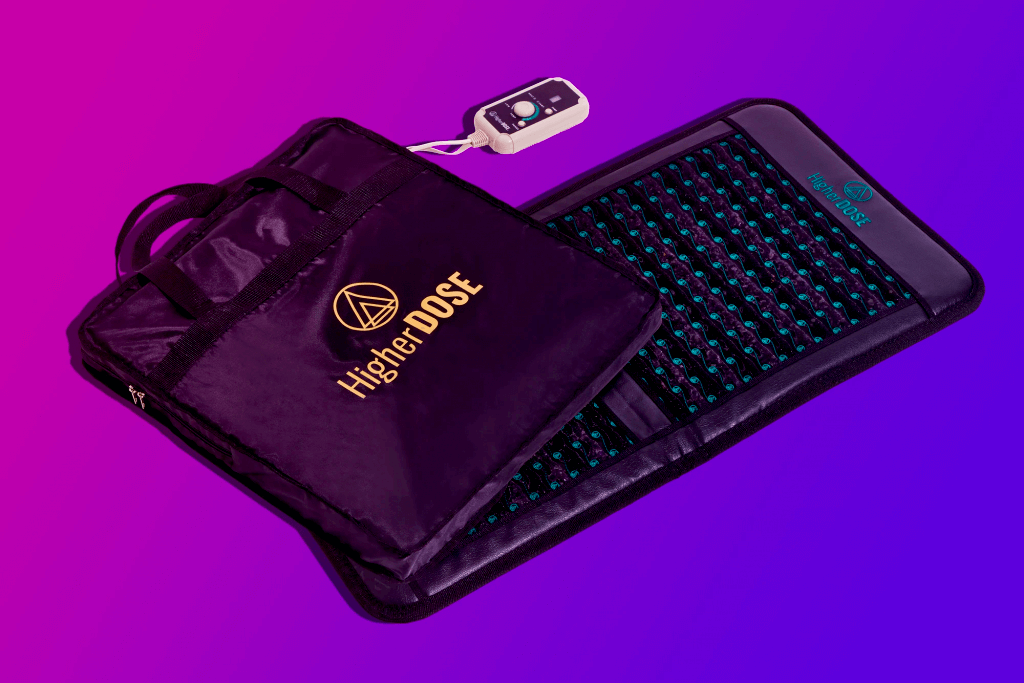 If you're looking for a way to relax after a long day, the PEMF Go Mat is a great option. This mat uses infrared light and pulsed electromagnetic fields (PEMF)Pulsed electromagnetic field (PEMF) is a therapy that uses magnetic field technology to help increase cellular metabolism, which in turn aids relieve chronic pain and supports overall well-being. to improve your health, namely to reduce chronic pain, stress and anxiety, and poor sleep. It's also a great meditation and yoga practice — it helps slow down your nervous system by causing your body to reboot.
The mat contains over 20 pounds of tourmaline and amethyst crystals that deliver the maximum dose of PEMF along with negative ion therapy that releases serotonin to naturally improve mood. And in tandem with infrared therapy, it increases oxygenation and blood circulation at the cellular level, which helps to strengthen your immune system and stimulate your body's healing process.
Unlike a sauna blanket, the mat uses infrared radiation as a relaxation mechanism, not as a way to get rid of sweat (meaning you don't sweat).
HigherDOSE Infrared Mat — Best for pain relief
The HigherDOSE Infrared Mat is the most effective pain-relieving device on the market today.
The HigherDOSE Infrared Mat has been developed by scientists and physicians to provide the highest quality infrared thermal therapy for improving well-being, preventing disease, and treating acute and chronic conditions. The HigherDOSE functions make it easy and convenient to experience all of its therapeutic benefits.
It heats up quickly, providing immediate pain relief. The design of the mat allows infrared energy to penetrate deep into tissues, relieving pain and inflammation.
Besides the therapeutic benefits, the HigherDOSE infrared mat is also a great way to improve your overall health and wellness. Daily use helps improve circulation, which in turn reduces inflammation and promotes healing. The infrared energy of the mat also helps to increase the production of collagen and elastin, which are essential for healthy skin.
It is recommended to use this device 3-4 times a week.
HigherDOSE Red Light Face Mask — Best for anti-aging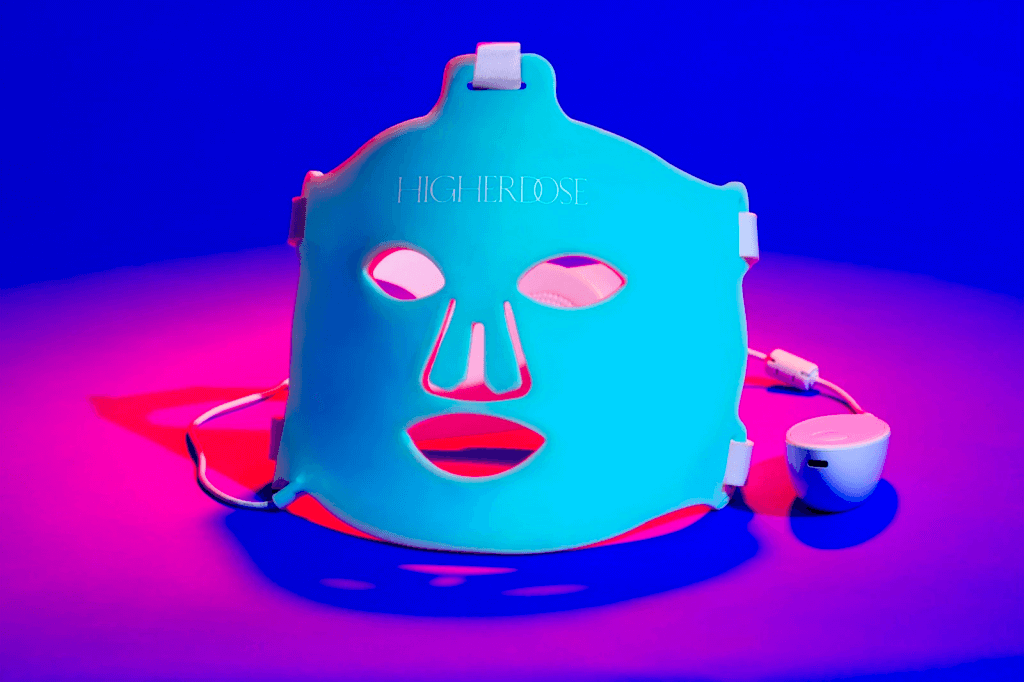 HigherDOSE Red Light Face Mask is a new way to improve your skin and complexion. If you're looking for a quick boost of radiance, this is the perfect mask for you. 
It emits red and near-infrared light energy that helps to stimulate collagen production, reduce inflammation, and increase blood circulation. Not only does this mask leave your skin looking brighter and more radiant, but it also helps to improve the overall texture and tone of your skin.
In addition, it's wireless, which means it won't hinder your movements. You can clean up, cook, or even work with this mask.
Use the device for 10 to 20 minutes 3-4 times a week.
Higher dose sauna blanket reviews
So comfy and relaxing
"I'm always looking for ways to improve my mental health and this is one of the best tools out there. It helps me get more relaxed, especially in these cold winter months! If I just want to rest but not sweat, I turn my blanket on at setting 3-4 and enjoy reading a book or listening to podcasts. This feeling is amazing!

I also think that it is worth saving up and buying this product because it will give you many benefits."
Effective device
"The blanket has been a lifesaver! I was looking for something that would help me sweat, as this is not an easy task for my body. The 8 setting on this mat is perfect because it allows plenty of time before getting too hot. I was also looking for a way to cure frostbite. I have circulatory problems in my fingers and toes due to a frostbite incident that resulted in extensive nerve damage due to insufficient blood flow — but now things are getting better. After a month of use, I feel a significant relief, which cannot but please me."
I'm in love with my PEMF Go Mat
"The mat is a must for anyone who wants to sleep soundly. Every time I lie down on it, I feel safe, at peace with myself. And its soothing scent helps me quickly fall asleep."
Feels like it's helping with pain
"I am so happy to have found this machine! It's very well made and heats up quickly. I like using it on the floor for pain relief because its vibrations have a calming effect on my muscles. But despite being only days old (and too early still), PEMF seems promising."
Infrared sauna blanket benefits and drawbacks
The infrared sauna blanket is greatly used all over the world for relaxation and to fight off some health issues. The electromagnetic energy found in infrared saunas has many benefits that can improve our wellbeing.
Here are the benefits and drawbacks of this treatment method so you can make your judgment.
The benefits of infrared sauna blanket usage are:
Improve blood circulation and help metabolize fat;
Help detoxify the body by sweating out toxins;
Help relieve pain, such as from arthritis, and improve joint function;
Have been shown to improve mood and relieve stress;
Help improve skin condition by increasing circulation;
Do not take up much space and you can use them literally in any room;
You will not be exposed to the high temperatures as strong as in a traditional sauna, which helps you avoid skin irritation and unpleasant sensations.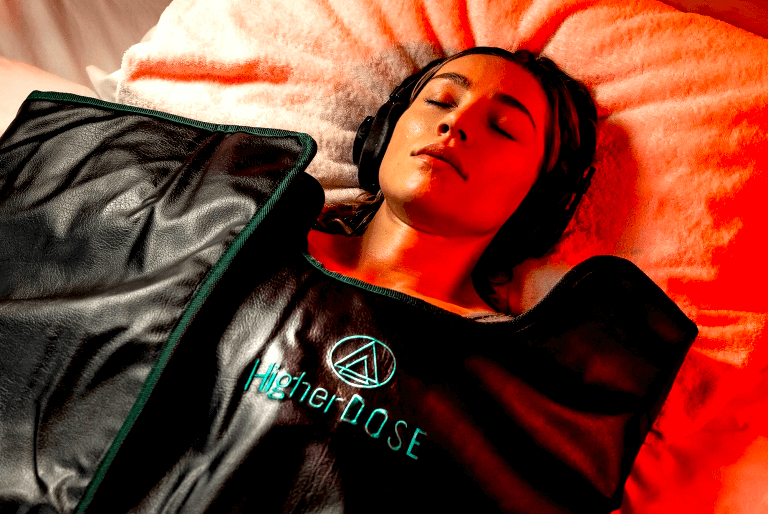 There are a few drawbacks to infrared sauna blanket usage that should be considered as well.
They can be expensive, with some models costing over $500;
People with certain health conditions should consult their doctor before using an infrared sauna, as they may not be appropriate. For example, most doctors recommend against using an infrared sauna if you have: a history of stroke; blood pressure that is not controlled with medicine; a history of any type of cancer that has spread or is in remission; an active infection, such as herpes sores or shingles.
Despite these drawbacks, infrared sauna blankets are a great way to enjoy the benefits without having to go to a spa or health club. They are also a great option if you don't have the time or money to go to a sauna regularly. So if you are looking for a way to improve your health and wellbeing, an infrared sauna blanket may be the right choice for you.
What to wear when using a High Dose Infrared Sauna Blanket?
The use of an infrared blanket does not require any specific clothing, but some people prefer to wear light and airy clothes so they do not overheat.
However, if you use a special insert for the infrared sauna blanket, you will be able to use it without clothes, as this liner will serve as a layer between the device and your body, that absorbs the sweat and will not let you overheat.
Also, you should not be afraid of transferring bacteria or parasites because the infrared sauna's lining material is antiseptic and highly hygienic. Furthermore, after you are done with your session, this lining can easily be cleaned in a washing machine with a gentle wash cycle.
It is also recommended to drink plenty of fluids before and after using the blanket to avoid dehydration.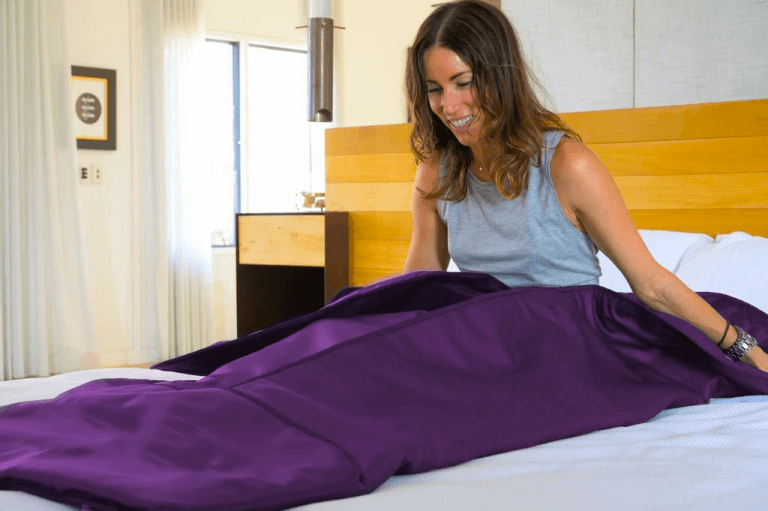 Summary
If you're looking for a way to improve your overall health, a Higher Dose infrared sauna blanket is a great option. It provides all the benefits of traditional infrared saunas but with more substantial effects. Infrared radiation is known to be beneficial for the body — it will help you to stay warm, detoxify your body, lose weight, relieve stress, and relax.
Also for more experience, you can try other devices from the company, which include the Infrared PEMF Go Mat and Red Light Face Mask. They will help you to enjoy a full-body experience in a comfortable, relaxing, and painless way.
Just keep in mind that these products are not intended to be a replacement for standard medical treatment or diagnosis. If you suffer from a chronic illness or disease you should consult your doctor before using this product.
FAQ
🧐 What is the Higher Dose infrared sauna blanket made of?
The Higher Dose infrared sauna blanket is made of high-quality water-resistant polyurethane that is durable and safe to use. It is also non-toxic, so you can rest assured that you are not putting your health at risk by using it.
🔍 How do I use the Higher Dose infrared sauna blanket?
To use the Higher Dose infrared sauna blanket, first make sure that it is completely unfolded. Then, connect the cord to the power unit. Turn on the power switch and select your preferred setting by adjusting the temperature knob. Finally, get yourself ready for treatment by sitting or lying down underneath the blanket so that you can enjoy its warmth.
⏳ How long should I use the Higher Dose infrared sauna blanket each day?
The amount of time you spend using the Higher Dose infrared sauna blanket each day will depend on your individual needs and preferences. However, we recommend starting with a session that lasts for around 15 minutes and then gradually increasing the time as needed. Remember to always listen to your body and take breaks as needed.
✔ What are the benefits of using the Higher Dose infrared sauna blanket?
Some of the benefits of using the Higher Dose infrared sauna blanket include improved circulation, reduced inflammation, pain relief, and detoxification. It can also help to improve sleep quality, reduce stress, and improve appearance.
🧽 How do I clean Higher Dose infrared sauna blanket?
Higher Dose Infrared Sauna Blanket is easy to clean. First, remove the power cord. Next, unzip the cover and take it off of the blanket. Wash the cover in cold water on a gentle cycle and hang it to dry. To clean the blanket, simply wipe it down with a damp cloth.
Sources
Takashi Ohori, Takashi Nozawa, Hiroyuki Ihori, Takuya Shida, Mitsuo Sobajima, Akira Matsuki, Satoshi Yasumura, Hiroshi Inoue. Effect of repeated sauna treatment on exercise tolerance and endothelial function in patients with chronic heart failure. – Am J Cardiol 2012 Jan 23;109(1):100-4. E-pub 2011 Sep 23.
Richard Beever. Far-infrared saunas for treatment of cardiovascular risk factors. – Can Fam Physician. 2009 Jul; 55(7): 691–696.
Kenneth McLeod. Binghamton University study exposing people to 45 minutes per day in a Clearlight Infrared Sauna to measure the effects on body temperature, physiologic measures, and long-term body weight changes.
Robert Podstawski, Krzysztof Borysławski, Cain C. T. Clark, Dariusz Choszcz, Kevin J. Finn, and Piotr Gronek. Correlations between Repeated Use of Dry Sauna for 4 x 10 Minutes, Physiological Parameters, Anthropometric Features, and Body Composition in Young Sedentary and Overweight Men: Health Implications. – Biomed Res Int. 2019; 2019: 7535140.
George D. Gale, Peter J. Rothbart, Ye Li. Infrared therapy for chronic low back pain: A randomized, controlled trial. – Pain Res Manag. 2006 Autumn; 11(3): 193–196. DOI: 10.1155/2006/876920.
Fredrikus G. J. Oosterveld, Johannes J. Rasker, Mark Floors, Robert Landkroon, Bob van Rennes, Jan Zwijnenberg, Mart A. F. J. van de Laar, Gerard J. Koel. Infrared sauna in patients with rheumatoid arthritis and ankylosing spondylitis. A pilot study showed good tolerance, short-term improvement of pain and stiffness, and a trend towards long-term beneficial effects. – Clin Rheumatol. 2009 Jan;28(1):29-34. DOI: 10.1007/s10067-008-0977-y. Epub 2008 Aug 7.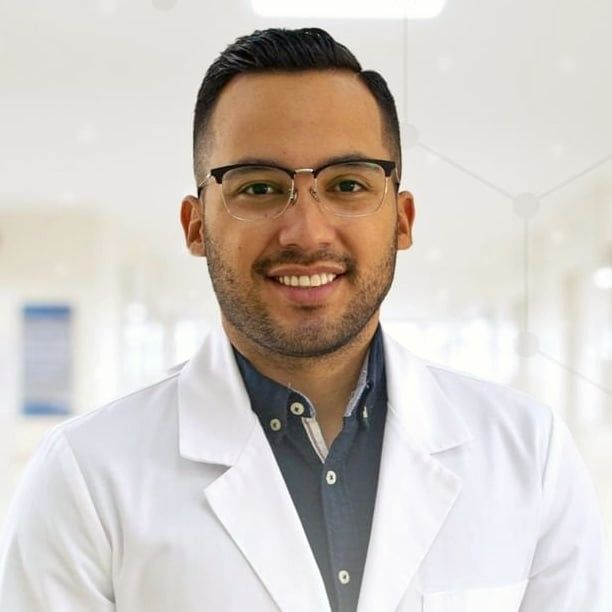 Dr. Jose Diego Mier is a board-certified dermatologist with over a decade of experience in light therapy, dermatology, and skin care. As the founder of the Heliotherapy Research Institute, Dr. Mier has dedicated his career to the study and application of light-based therapies for various skin conditions, including acne, psoriasis, eczema, and skin aging. He is renowned for his extensive research contributions, numerous publications in leading dermatology journals, and his work has been recognized with awards for excellence in research and innovation. He has been invited to speak at national and international conferences, sharing his expertise and insights on light therapy and skin care.