How Forma Facial Helps You Regain Skin Tone: Find Out Now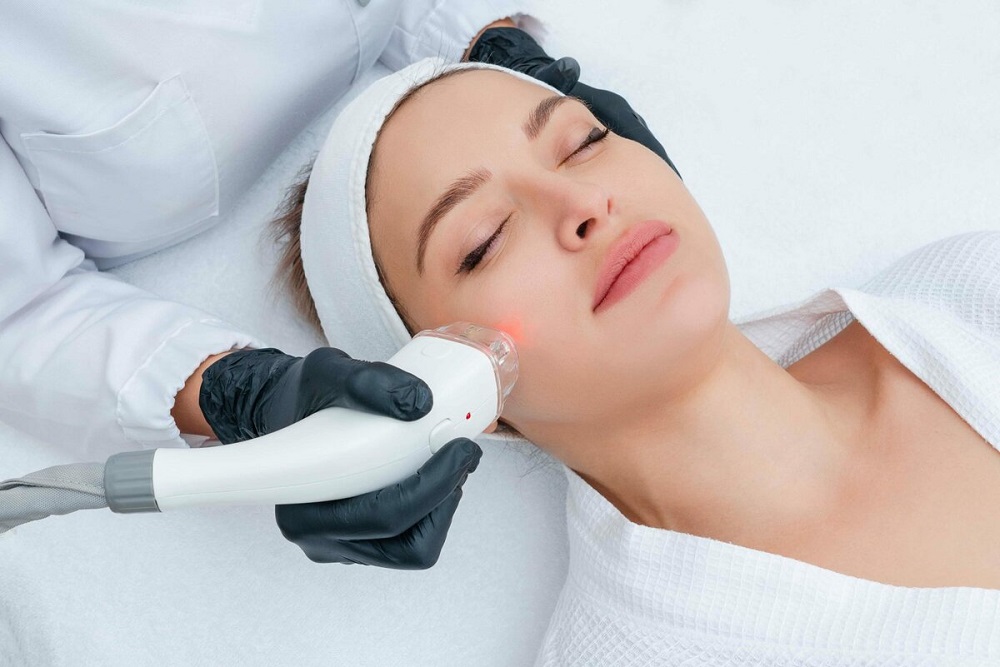 Have you been wanting to get rid of wrinkles and signs of aging for a long time? Then you've come to the right place! In today's world, when appearance plays such an important role in our lives, skin rejuvenation is becoming an increasingly popular and sought-after process.
Nowadays, there are many innovative procedures, one of which is the Forma Treatment. But is this procedure effective and safe? In this article, we will look at what Forma Facial is, how it works, and what benefits this skin rejuvenation method can offer.
If you want to find a remedy that will improve the condition of your skin at home, then we recommend you pay attention to the
laser for skin tightening
.
How The Forma Facial Laser Procedure Works
We know you can't wait to find out what this method is and how it works, so let's get to the bottom of it.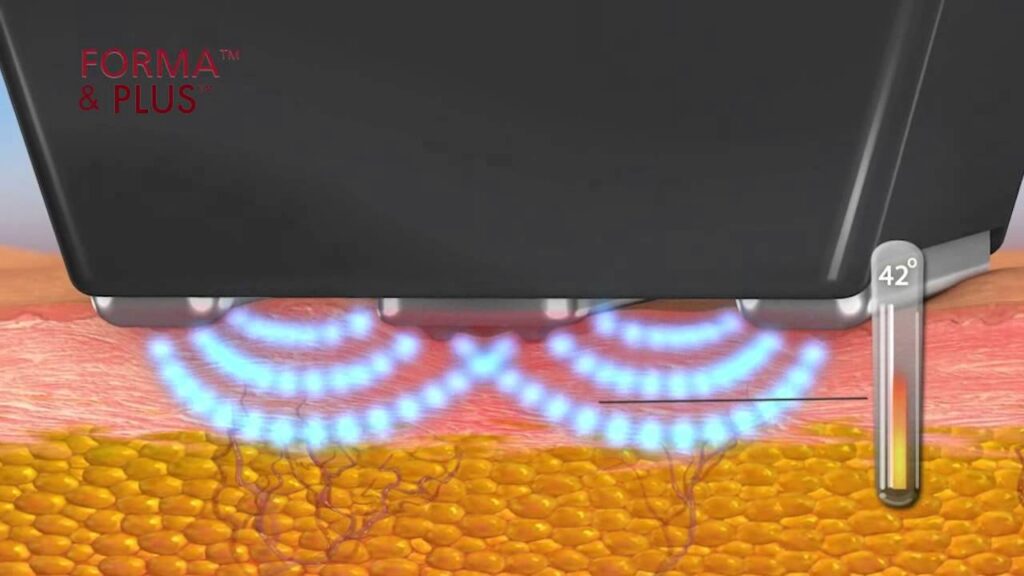 Forma  skin tightening is a non-invasive laser procedure that uses radiofrequency skin heating technology. It works on the principle of deep tissue heating, which stimulates the skin's natural regeneration process and helps to increase the production of collagen and elastinCollagen and elastin are the two main protein components that make up our skin and provide it with firmness, elasticity, and strength. Collagen is the protein that gives the skin its elasticity and maintains its shape. It is the main structural component of skin, connective tissue, bone, cartilage, and other tissues in our body. Elastin is another protein that provides skin with elasticity and the ability to stretch and return to its original shape. It is an integral part of the connective tissue found in the skin, lungs, blood vessels, and other organs., which are essential for maintaining skin elasticity and health.
The cosmetic surgeon uses a specialized device to send high-frequency electrical pulses to the skin during the treatment. These pulses produce heat waves that reach deep under the skin, boosting the tissue's temperature and triggering the body's mending mechanisms.
Advantages And Disadvantages Of Forma Facial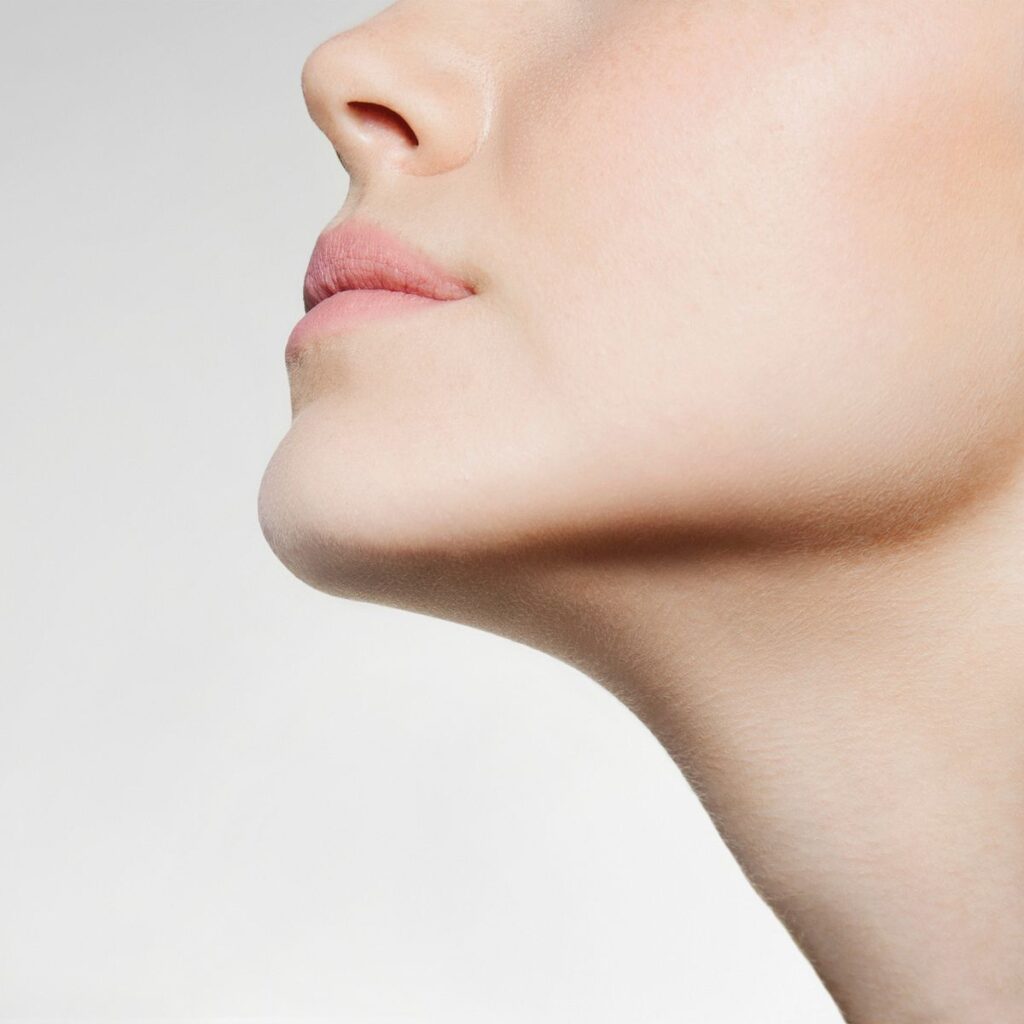 Well, any procedure has its pros and cons. Let's look into it in detail.
Benefits:
Safety: The Forma Facial treatment is as safe as possible for your body. It is based on radiofrequency technology. The waves that are generated by the device penetrate deep into the tissues, heating them. Thanks to this process, collagen is produced naturally.
Results: Forma Facial can improve skin condition, reduce wrinkles, and increase skin firmness, elasticity, and skin tone.
Duration of the effect: Specialists recommend carrying out the procedure course several times a month, then the effect will be much more noticeable. By the way, you will notice an improvement in your skin immediately after the first use of the device.
No downtime: No long recovery time is needed after the treatment because the procedure does not require additional surgery, you can return to your normal lifestyle immediately.
Short procedure: Typically, a Forma Facial procedure lasts between 15 and 45 minutes. To find out more details, you need to consult a specialist.
Disadvantages:
High cost: Forma Facial is quite expensive and not everyone can afford it.
Limited effect: Unfortunately, Forma Facial cannot permanently improve the quality of your skin, as the effect is temporary (depending on the skin type, they last from one to three months). In order to have significant and visible results, you need to repeat the procedure regularly.
Possible side effects: Although this happens quite rarely, some users may experience swelling and redness immediately after the procedure. Therefore, it is important to consult with a doctor to see if this method is right for your skin.
Is Forma Face Treatment Really Effective?
Clinical trials are a key point in determining the efficacy and safety of a procedure.
We have found several clinical studies that prove the effectiveness of Forma Facial, and now we would like to present them to you.
So, the first study [1], published in the Journal of Drugs in Dermatology in 2018, showed that Forma Facial is an effective skin tightener. 16 women between the ages of 40 and 59 participated in this study. They underwent 6 sessions of Forma Facial at 2-week intervals. As a result, the researchers found about a 15% improvement in skin elasticity.
A second study [2], published in the Journal of Cosmetic and Laser Therapy in 2019, also showed that Forma Facial improves skin firmness and reduces wrinkles. 30 women between the ages of 30 and 65 participated in this study. They underwent 6 sessions of Forma Facial each at one-week intervals. Researchers found a 25% improvement in skin elasticity and a 25% reduction in wrinkles after the treatment.
To maintain the effectiveness of the procedure, we suggest that you follow a few steps:
✅ Use SPF cream (at least SPF 30) before and after the procedure to protect your skin from UV radiation.
✅ Do not smoke or drink alcohol a few days before the procedure, as it dilutes the blood, and the effect will be less noticeable.
✅ Regular skin care treatments (such as exfoliation and cleansing) are very effective and beneficial for consolidating the effects of Forma Facial.
✅ Eating right and drinking enough water has a positive effect on your health and your skin in particular. It becomes fresher, healthier, and tighter. But it is important to understand that it will
Forma Before And After
So as not to make a fuss, let's take a look at real photo reviews from users. We want to point out at once that we took all the pictures from the official websites of the clinics where this procedure is performed, and the results of all users are real.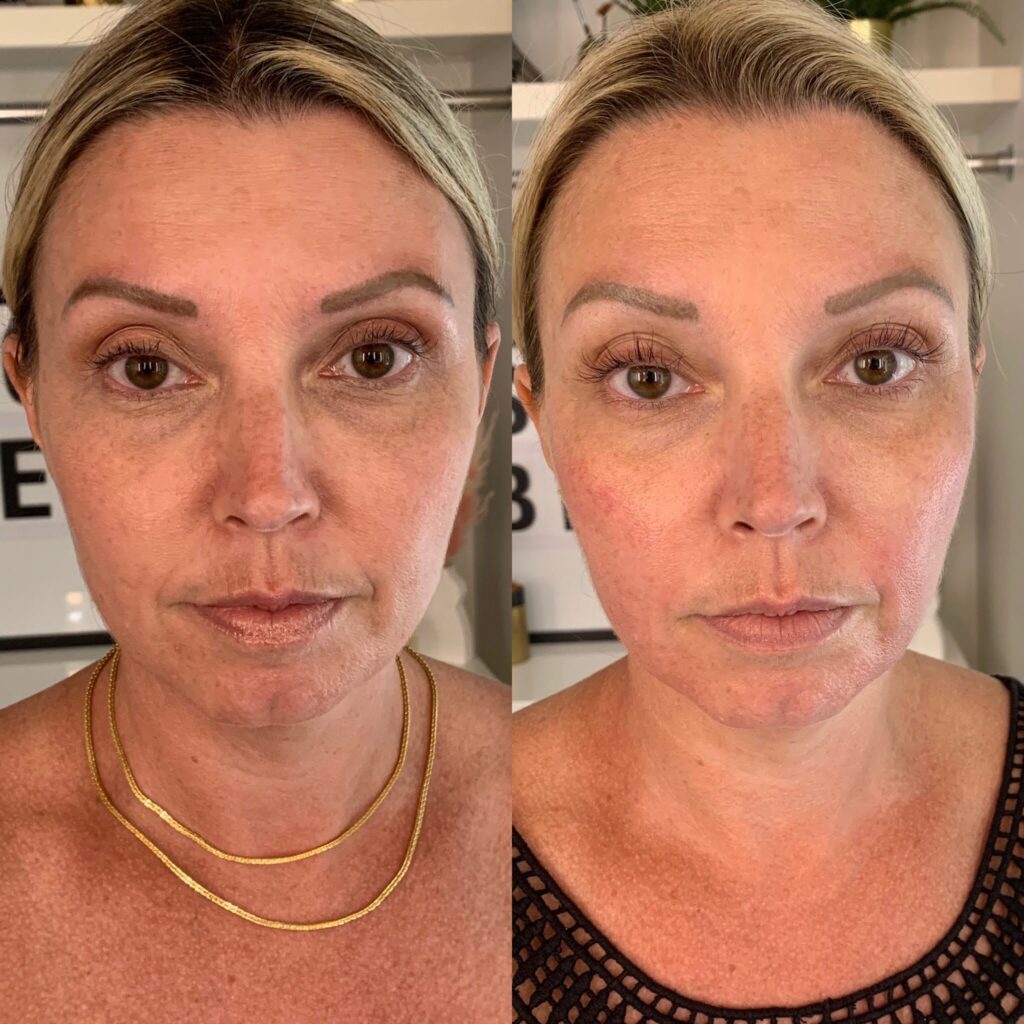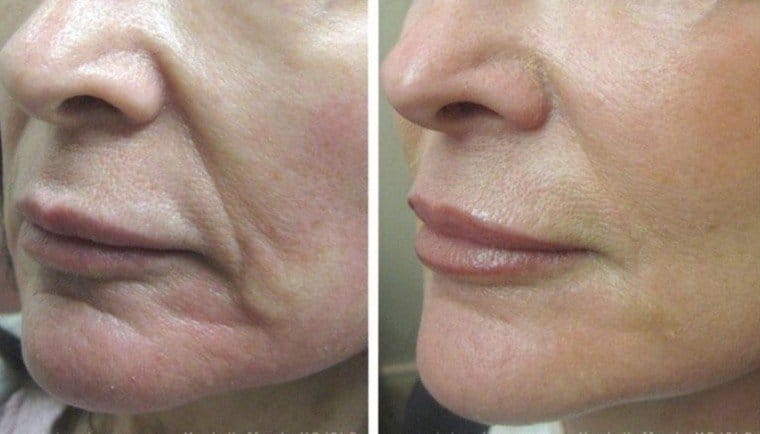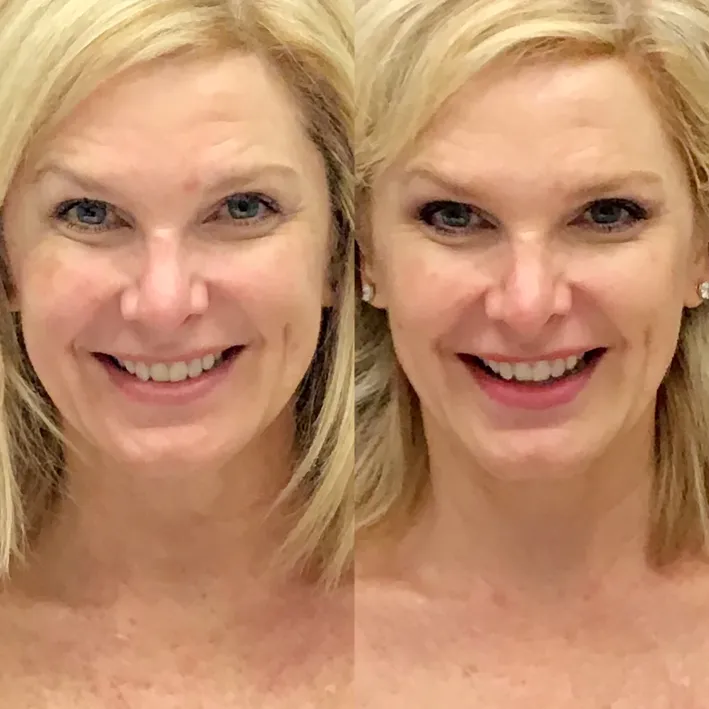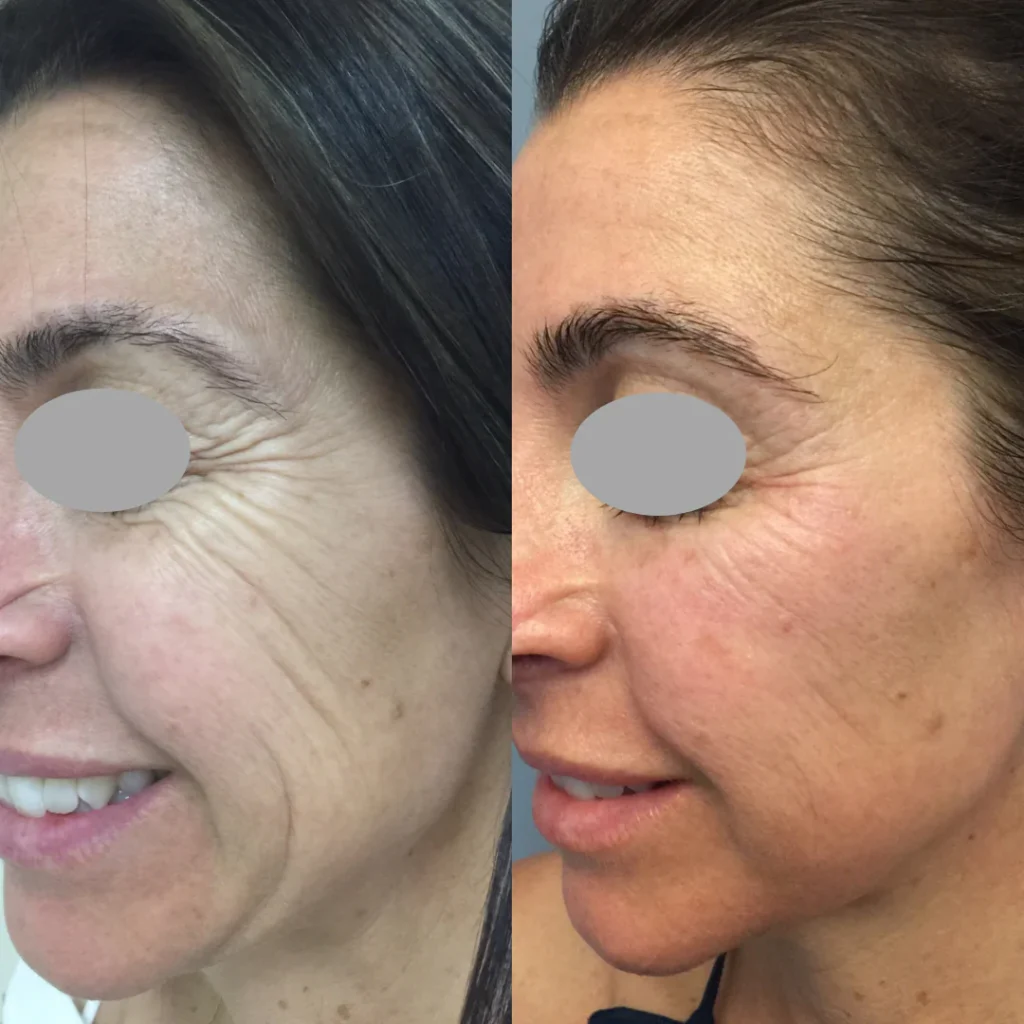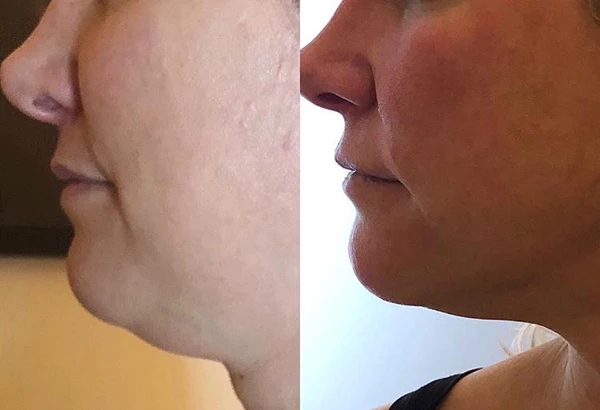 Customer Reviews
One of the most important factors in evaluating the effectiveness of Forma Facial is real user feedback.
We are ready to provide you with honest reviews so that you can decide for yourself whether the procedure is effective or not.
Lately, I've been noticing that due to frequent exposure to the sun, the skin around my eyes has started to look just awful. There are age spots, sagging, and wrinkles. I've discussed having the bottom skin removed with two surgeons because the creases are now permanent. I am too young at 41, they both agree. With little long-term change, I have tried eye creams, halo laser, and fractional. This month, my medical esthetician installed the Forma Facial in her practice. She said that forming new links helps to tighten the skin around the eyes. In contrast to other lasers I've tried in the past, it doesn't require any downtime and doesn't hurt. The procedure is quite soothing. The heat from the wand does increase, but not to an unbearable degree. After only one session, I could tell a change, and I was done in 30 minutes. I'll continue to post updates as I finish my series of 6 sessions. So far, very happy with my results!
Ava Miller, NY
After my Forma Facial, I feel fantastic! My skin appears smoother and firmer, and the lines around my eyes and on my forehead are less prominent. I experienced no pain throughout the procedure, and I soon noticed that my skin was beginning to tighten. I am delighted with the outcome and will undoubtedly keep getting Forma Facials!
Penelope Harris, AZ
The Forma Facial is a truly remarkable procedure! No lotions or masks worked for the creases I had around my eyes and on my forehead. But after a few Forma Facial sessions, I saw a big difference in the quality of my skin. My skin is smoother and firmer, and my wrinkles are less obvious. I am delighted with the outcome and intend to keep receiving this therapy in the future.
Bonny Robinson, CA
Comparison Of Forma Facial With Other Methods Of Skin Tightening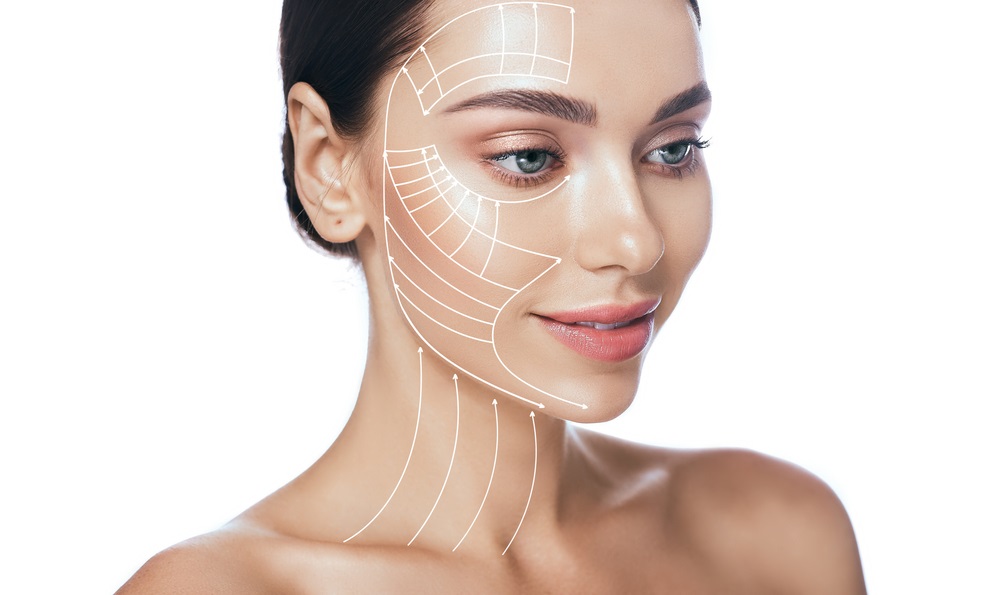 In recent years, the field of cosmetology and aesthetic medicine has seen a growing interest in skin tightening procedures that help achieve a youthful and fresh appearance.So now we suggest you compare Forma Facial with other facelift methods, such as injection methods, radiofrequency radiation, and ultrasound.
We have prepared a special comparison table and want to share the results with you.
| | | | |
| --- | --- | --- | --- |
| Method | Technology | Effect | Who it suits best |
| Forma Facial | Forma radio frequency skin tightening | Stimulation of collagen in the skin, a milder method | Users looking for a more non-invasive approach |
| Fillers | Injections | Filling wrinkles and increasing skin volume | Users who have lost skin volume in certain areas |
| Laser skin resurfacing | Laser technology | Improves skin texture, reduces fine lines and wrinkles, and pigmentation | Users looking for a more radical improvement in skin texture |
| Ultrasonic lifting | Ultrasonic technology | Reduction of wrinkles and skin flabbiness | Users who are looking for a more intensive approach |
We strongly recommend that you consult with a specialist before choosing one method or the other, so as not to harm yourself, but rather to improve the condition of your skin.
Tips ❗️:
Laser therapy
not only does help improve the condition of your skin, but it's also a great way to give it a glow and take away a tired look.
How To Prepare For The Procedure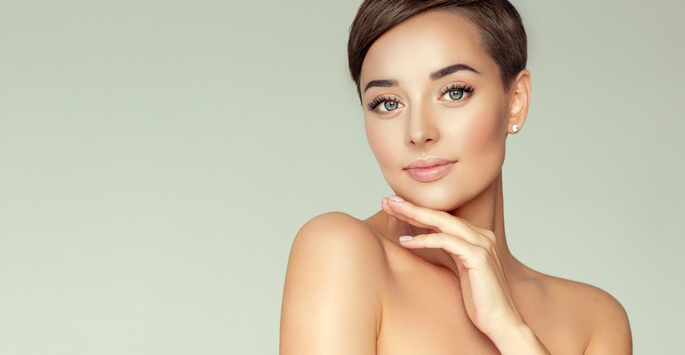 Proper preparation for the procedure is very important, with its help you can improve the final result of the procedure. We have collected all the recommendations of experts and want to share them with you.
Read carefully so that you don't miss anything.
Consultation with a doctor: We do not recommend agreeing to undergo the procedure without first examining and consulting a physician. An experienced specialist will tell you the number of treatments required and assess the condition of your skin.
Avoid sunlight: Avoid sun exposure for several weeks before and after the procedure. UV light is very harmful to the skin, so use SPF 50 cream.
Do not take aspirin: Avoid taking aspirin and other medications that could raise the risk of bleeding for seven days before the surgery.
Avoid other cosmetic treatments: Avoid getting a peel, a laser facial, or Botox for two to three weeks before getting a Forma Facial. As a result, skin irritation can be reduced, and Forma Facial effectiveness is increased.
Limit the use of cosmetics: A few days before the procedure, it is recommended not to use creams and new in-care products. 
You may properly prepare your skin for the Forma Facial treatment and maximize results by following these suggestions.
Forma Facial Laser Treatment Process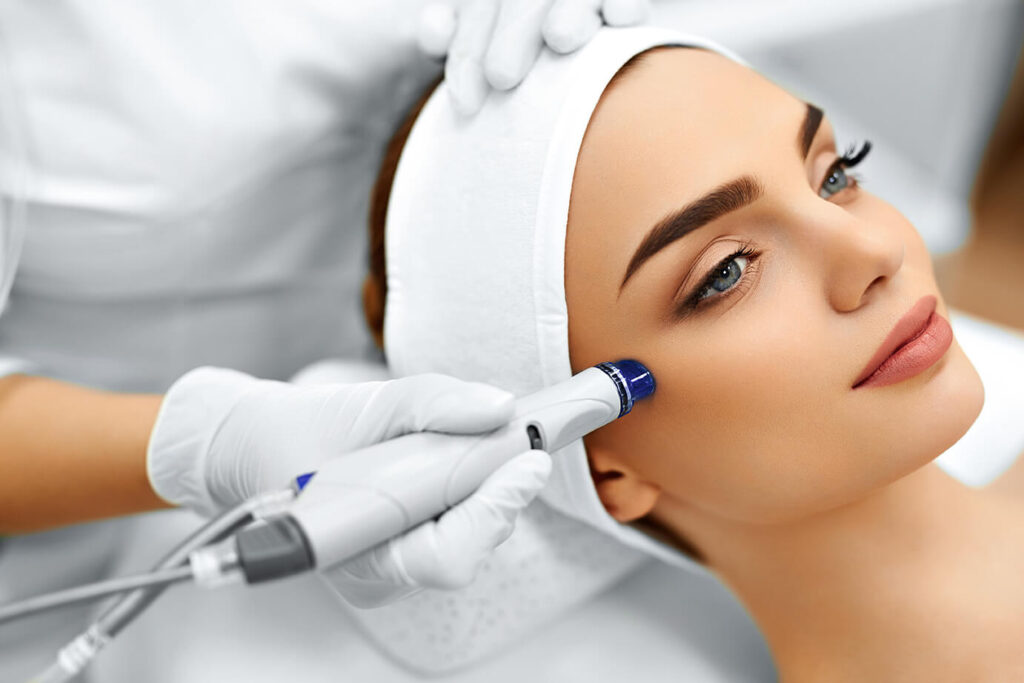 The Forma Facial laser treatment process usually involves several steps. Let's look at them in more detail.
📌 Skin preparation: Cleansing the skin and removing makeup and other cosmetics are required before the procedure.
📌 Gel application: Laser therapy gel is applied to the area to be treated. It guarantees a more equal application of laser light to the skin and protects against any burns.
📌 Treatment: The Forma laser device warms the skin's collagen, promoting its growth and improving skin tone. The procedure typically lasts 30 minutes.
📌 Cooling: After the procedure, a soothing agent is injected to the area to cool the skin and lower the chance of inflammation.
📌 Repeat the procedure: To achieve the best possible effect, it is necessary to undergo a course of treatments several times a year.
Summary
Forma Facial is a great way to tighten the skin and improve its appearance. This procedure is an effective and safe treatment that can be performed in a short time and does not require any special preparation.
Many users have already had such a procedure, appreciated its benefits and received excellent results. So if you want to look better and feel more confident, Forma skin treatment is a great choice. But it is important to remember that before starting the procedure, you should consult a doctor to understand all the possible risks.
FAQ
❓ What is a Forma Facial?
Forma Facial is a facial treatment that uses radiofrequency heating technology to stimulate collagen production and tighten the skin. It can be effective for improving skin texture, reducing wrinkles, and overall skin tightening.
⏰ How long do Forma Facial results last?
According to each person's unique traits and the degree of skin aging, the impact duration following a Forma Facial may vary. Results, on the other hand, typically become apparent right away after treatment and can last for up to six months.
👎 What are the side effects of Forma?
In general, Forma Facial is considered a relatively safe and effective procedure, especially if performed by an experienced and qualified physician. Of the side effects, some patients reported skin redness, itching, and swelling. It all depends on your skin type and condition.
🗣 Does Forma get rid of wrinkles?
Due to the fact that Forma Facial works on the basis of radiofrequency energy, you can use it to reduce the appearance of wrinkles, remove age spots and generally improve the condition of your skin.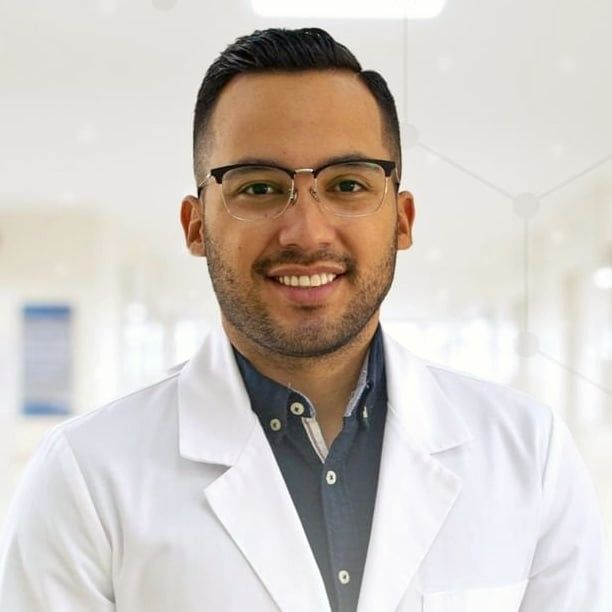 Dr. Jose Diego Mier is a board-certified dermatologist with over a decade of experience in light therapy, dermatology, and skin care. As the founder of the Heliotherapy Research Institute, Dr. Mier has dedicated his career to the study and application of light-based therapies for various skin conditions, including acne, psoriasis, eczema, and skin aging. He is renowned for his extensive research contributions, numerous publications in leading dermatology journals, and his work has been recognized with awards for excellence in research and innovation. He has been invited to speak at national and international conferences, sharing his expertise and insights on light therapy and skin care.